Sweets Drop Opening Game vs Yakima Valley
Sweets Fall in Battle Of The Basin Matchup with Yakima Valley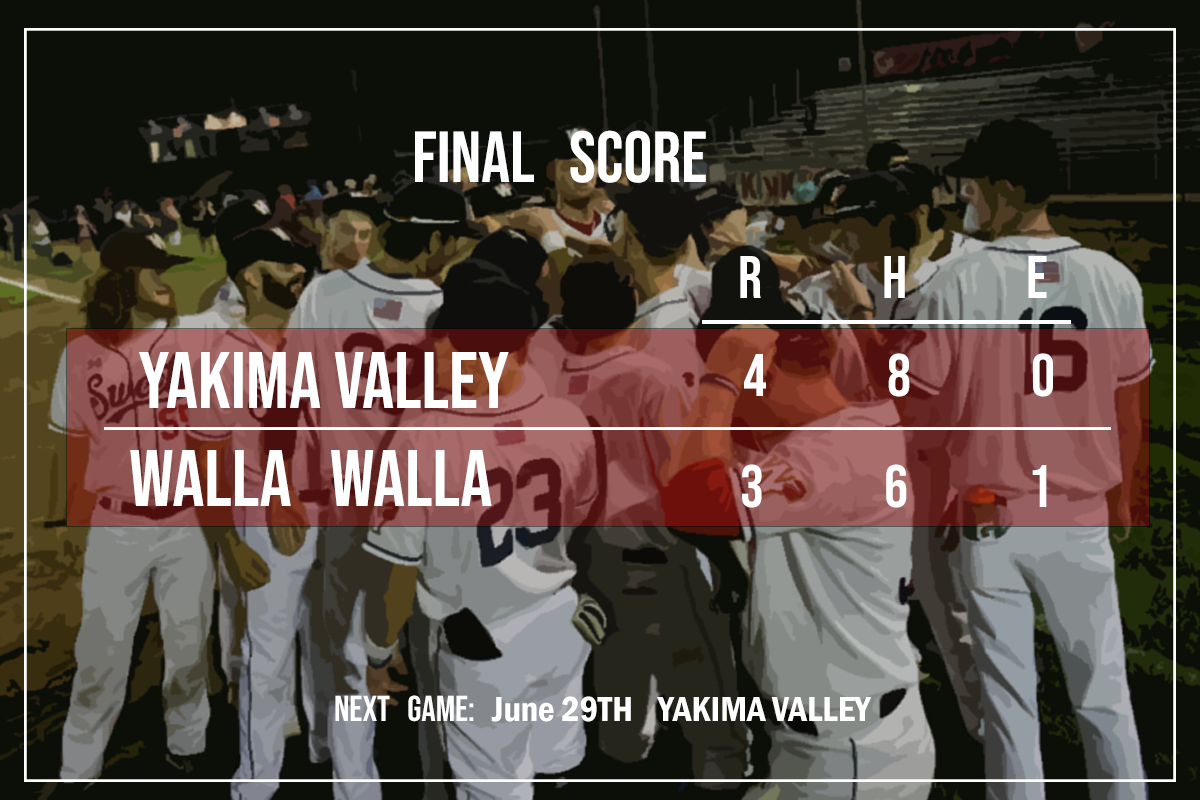 WALLA WALLA, WA- The Walla Walla Sweets dropped their first game back at home to the Yakima Valley Pippins. With the loss the Sweets dropped back to below .500 now sitting at 9-10 on the season.
The Sweets fell behind early as two runs would score for the Pippins in the top of the first. Sweets pitcher Tyler Hoeft actually was able to get a strikeout that would've ended the inning however a dropped third strike to Connor Coballes put a runner on first and the inning would continue. The Pips' would load the bases and Sam Olsson would drive two runs in to take the lead in the first.
Walla Walla would find an answer as Davis Mieliwocki would score by Devan Ornelas's base hit. Malcolm Williams and Kai Osaka would both score on wild pitches which would give the Sweets the lead. Walla Walla would hold that lead until the eighth thanks to a great start from Tyler Hoeft.
But in the eigth the Sweets would allow two runs to score and wouldn't be able to come back in the ninth.