Sweets Take Series with Springfield To End Long Road Trip
Walla Walla ends nine game road trip with a game three victory over Springfield.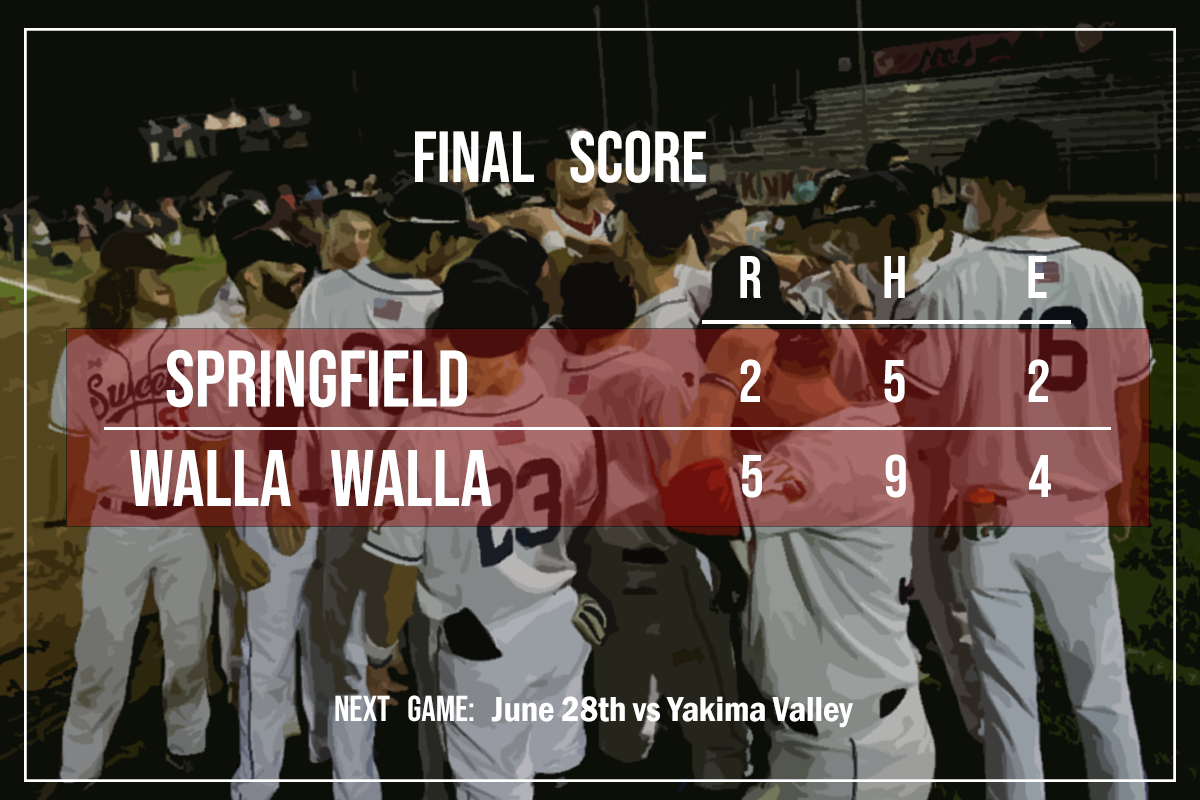 SPRINGFIELD, OR-   The Walla Walla Sweets were able to end their lengthy road trip with a victory as they took down the Drifters 5-2. The Sweets Were also able to fight back to .500 now at 9-9 on the season.
The day started with once again excellent pitching from Stu Flesland who would pick up the win for Walla Walla going five shutout innings and recording six strikeouts, while only allowing one hit on the day.
The Sweets would get offense behind him in the third, as JJ Gerarden would get his first homer of the season with a high fly to left to put Walla Walla on top.
The Sweets would score two more runs in the fourth as the birthday boy Leo Rivera was able to get an RBI base hit and Julian Alvarez would follow his lead to give the Sweets a 3-0 lead going into the 6 sixth inning.
In the Sixth the Drifters would finally answer to cut the lead to only one but Walla Walla would get those runs back in the top of the seventh to take the final game of the weekend set with the Drifters.
Next game- 6/28 vs Yakima Valley