Sweets Drop Third Straight in Game One vs Springfield
Sweets Fall in Game 1 In Springfield 7-2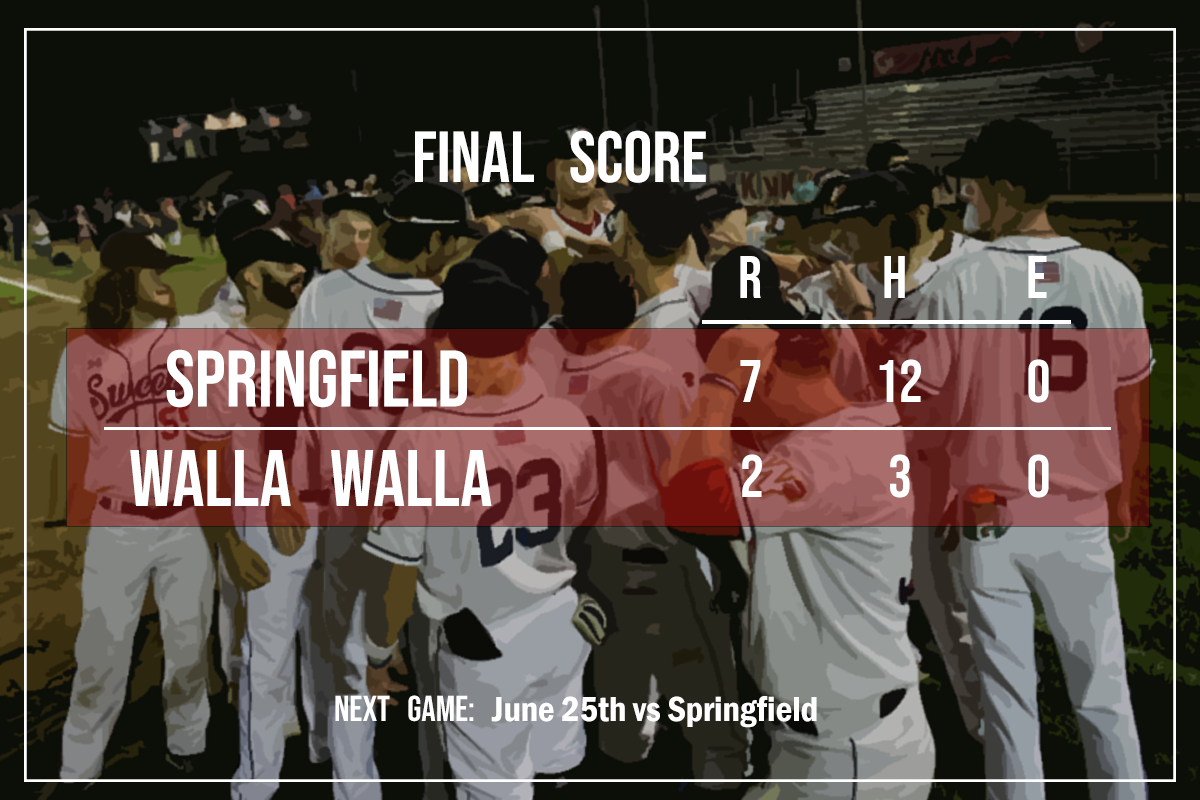 SPRINGFIELD, OR- The Walla Walla Sweets fell to the Springfield Drifters 7-2 in the first-ever meeting between the two franchises.   For a third straight game, the Sweets trailed by multiple runs after 3 innings and were not able to come back.
Springfield was led by a two-run three-hit complete game by Dylan O'Connor who was able to pick up the victory over Walla Walla. O'Connor was perfect through 4 2/3 innings as Walla Walla would make an almost full team substitution. Derek Gellos would break up perfection with a two-out base hit in the fifth. Gellos would come around to score thanks to DH Cooper Cross.
The Sweets would only be able to score the two runs in the top of the fifth and the Drifters would go on to score four runs including a two-run bomb in the eighth by Jordan Justice.
NEXT GAME- Springfield 6/25