Sweets Fall in Series Finale in Corvallis
Sweets drop game three to Corvallis 9-5.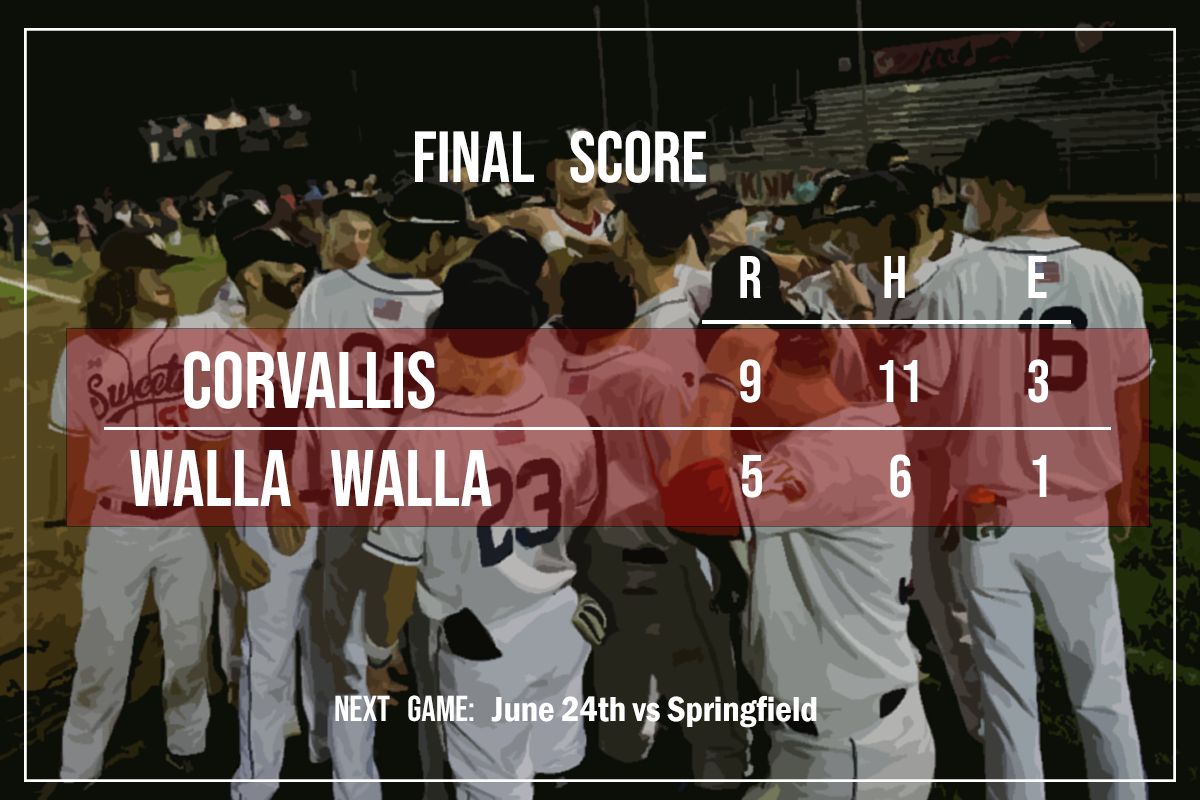 CORVALLIS, OR- After taking game one the Walla Walla Sweets would drop back to back, as they would fall to the Corvallis Knights 9-5 in the series finale. Walla Walla would move to 7-8 on the year as they head back on the road to face off with Springfield this weekend.
For back-to-back games, the Sweets would trail 4-0 as Corvallis was able to start off the contest with another impressive first inning. The Knights would score three runs in the first taking Sweets starter, Anthony Fidanza, out after only one inning of work.
The Sweets would find an answer to keep things within grasp in the third. Leo Rivera would get his 13th RBI as he was able to get a double to score Derek Gellos to cut the lead to 3.
Walla Walla would then score 2 in the fifth thanks to Will Fuenning who had a two-run base hit to cut the lead to 2. But in the next inning Corvallis would re-extend the lead with a three spot put up in the bottom of the sixth.
Walla Walla would score 2 in the seventh and Corvallis would answer scoring one run to seal the deal in the bottom half of the inning.
NEXT GAME – 6/24/22 vs Springfield