Sweets Hand Corvallis Their First Loss of 2022
Sweets hand Corvallis their first loss on the season, 2-1.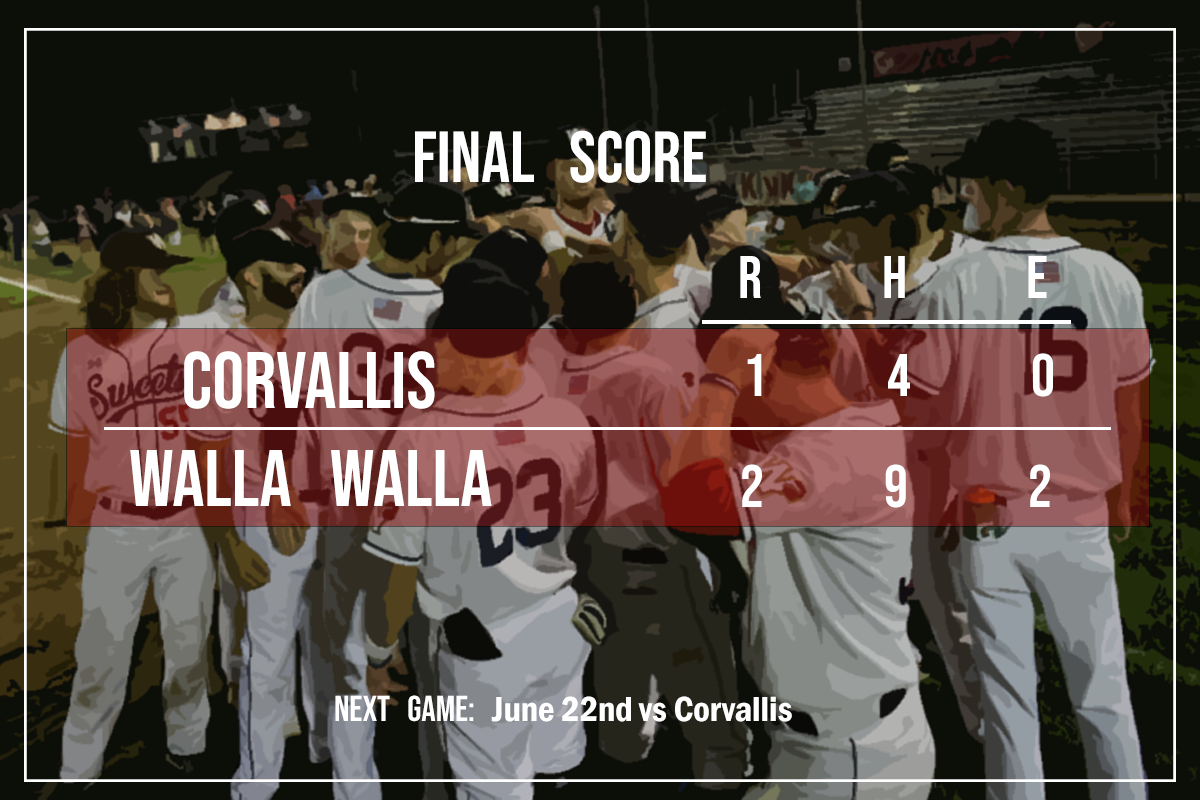 CORVALLIS, Or- The Walla Walla Sweets were able to hand the Corvallis Knights their first loss of the season, as Walla Walla took game one of the series 2-1. The Sweets improve to 7-6 and move above .500 for the second time this season.
The Sweets were led by excellent pitching as Alec Holmes went 5 scoreless innings (allowed one unearned) followed by Dylan Matsuoka and Stu Flesland coming in to secure the victory for the Sweets. Holmes picked up the victory for his performance allowing only three hits in 5 innings en route to his first victory with the Sweets. Stu Flesland would get the save, coming in to work in the 8th and striking out four of the seven batters he faced.
The lone scoring in the matchup would come in the third inning as JJ Gerrarden would drive in Malcolm Williams with a RBI triple. Gerraden would then score the next at bat by way of a sacrifice fly by Josh Williams to make it 2-0.
Corvallis would score a run in the bottom of the third to answer however were not able to come back as the 3rd inning would be enough for the Sweets to take game one.
Next Game- 6:35 PM vs Corvallis