Sweets Clinch Series With 7-1 Win Over Port Angeles
Sweets hold Port Angeles to only one run for a second straight game to extend win streak to six games.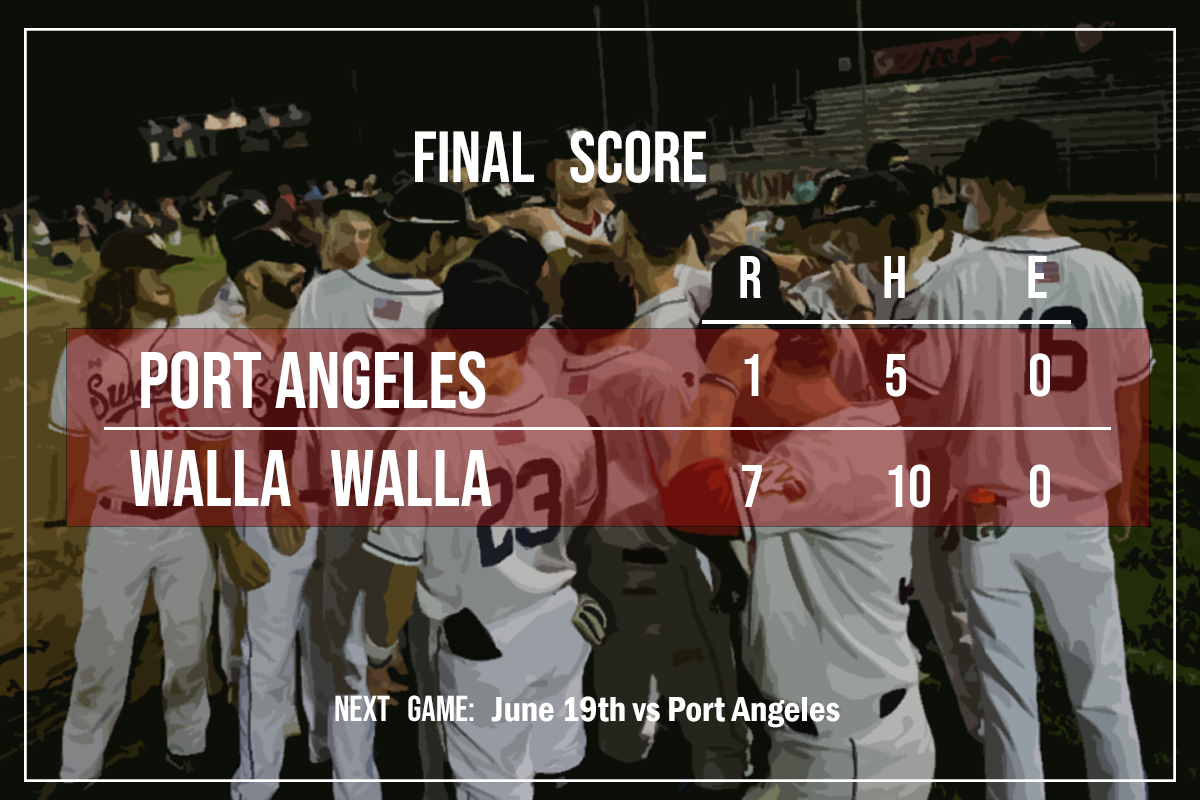 PORT ANGELES, Wash- The Sweets were able to extend their win streak to now six games (three in WCL play) as they took game 2 over the Lefties 7-1. The story of the ball game was once again an incredible day on the mound by a trio of Sweets Cameron Scudder, Dylan Matsuoka, and Tyler Cornett who combined to strike out 14 batters.
The Sweets would take a three-run lead early as Nick Strong was able to get a two-run triple, and Joey Craig drove him in with a sac fly RBI in the 2nd inning.
Walla Walla would again take the lead and not look back as they would add two more runs in the fifth before the Lefties could find an answer.
The story of the game goes to the pitching staff who have been electric on this run for the Sweets. Today Cameron Scudder would fan five batters in three innings in a winning outing for the Sweets. Dylan Matsuoka would come in and punch out three of his own in three innings of work without allowing a hit. Finally Tyler Cornett would finish things off going three innings as well and striking out the final six batters of the ball game.
Sweet's look for the series sweep tomorrow vs Port Angeles at 1:35.