Sweets Roll Past Port Angeles in Series Opener
Walla Walla was able to take down the Lefties 4-1 thanks to excellent pitching and well timed offense.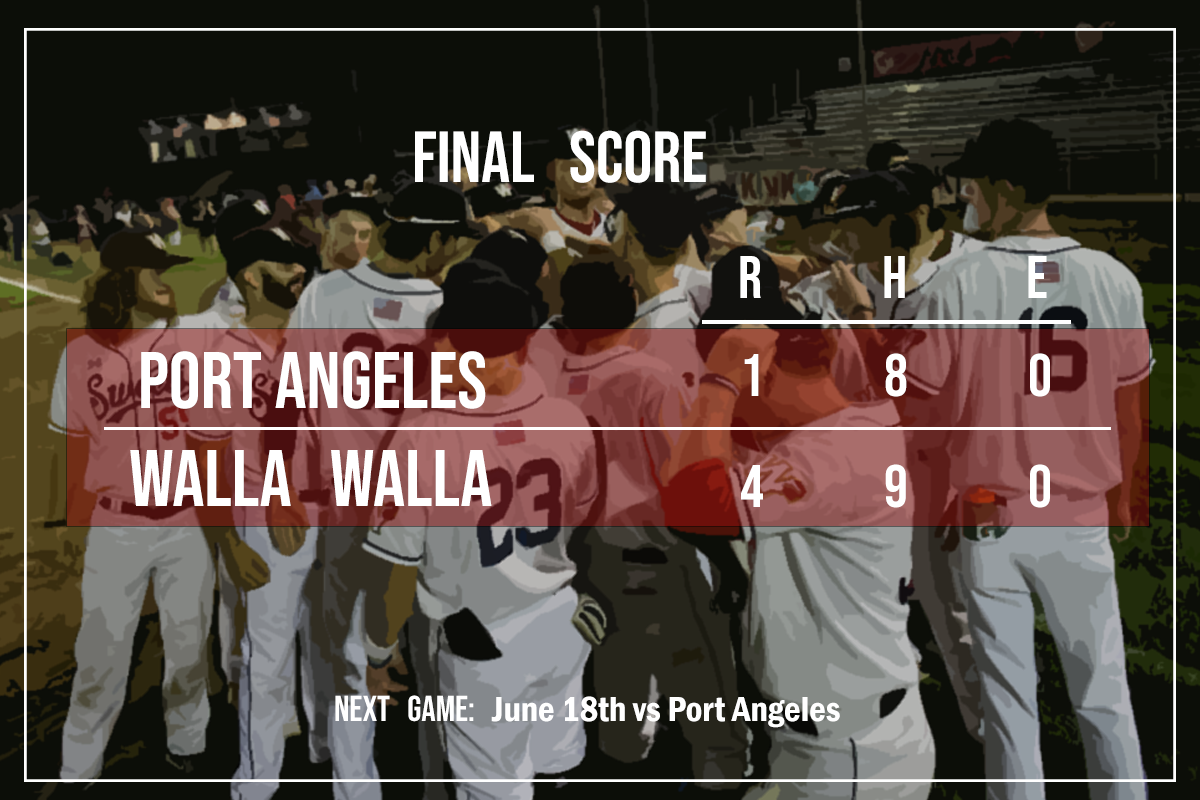 PORT ANGELES, Wash- The Walla Walla Sweets picked up their fifth straight win (2nd in WCL action), as they took down the Port Angeles Lefties 4-1. Walla Walla was led by fantastic pitching performances highlighted by starter Andrew Baughn. Baughn was able to record seven strikeouts in six shutout innings for Walla Walla.
The Sweets' offense took a while to get going as things were scoreless going into sixth. However, in the sixth, the Sweets were able to score three runs thanks to Nick Strong who drove in Jordan Andrade with a double and was followed by an absolute no doubter by Josh Williams just one pitch later.
Walla Walla would go on to score one in the seventh to give reliever Stu Flesland a 4-0 lead to work with and in his lone inning of work he was able to strike out the side in only 13 pitches.
Hayden Hattenbach came in to work in the eighth and recorded a strike out for the Sweets and Nick Wilson was able to close things out the Sweets took the first game of the weekend and move to .500 on the year.
NEXT GAME- @Port Angeles 6:35pm