Sweets Get The Series Sweep Over Nighthawks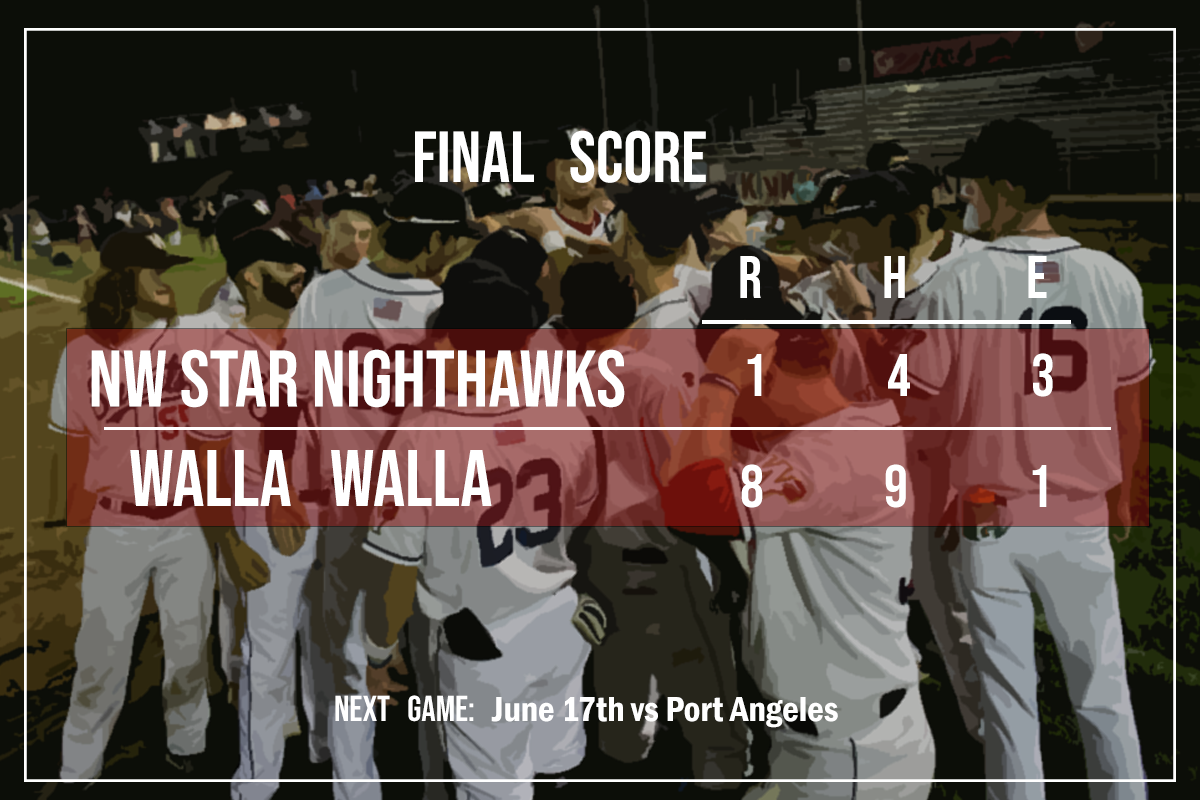 WALLA WALLA, Wash- The Walla Walla Sweets were able to pick up the series sweep and extend their win streak to now four games with an 8-1 win over the Northwest Star Nighthawks.
The Sweets took an early lead as Kai Osaka was able to get a solo homer in the first. The solo shot was Osaka's second of the year and his second in as many games played, as he was able to drive one to the same spot today as he did in game one vs the Nighthawks.
Walla Walla would take a three run lead going into the third frame where they would put up four as they worked with the bases loaded for a majority of the inning. Joran Andrade led off the inning with a double and the Sweets never looked back. Davis Mieliwocki, Leo Rivera, Malcolm Williams, and Julian "Rafa" Alvarez were all able to get RBI's in a big inning for the Sweets.
The Sweets would surrender only one run in the contest due in part with a great start from Anthony Fidanza as well as great work in relief from Hayden Thompson as well as Kolby Solomon. Solomon came in for Walla Walla in the eighth and recorded four strikeouts in only 2 innings of work.
Next Game- 6/17/22 vs Port Angeles