Sweets June 13th Contest vs Cascade Collegiate League Cancelled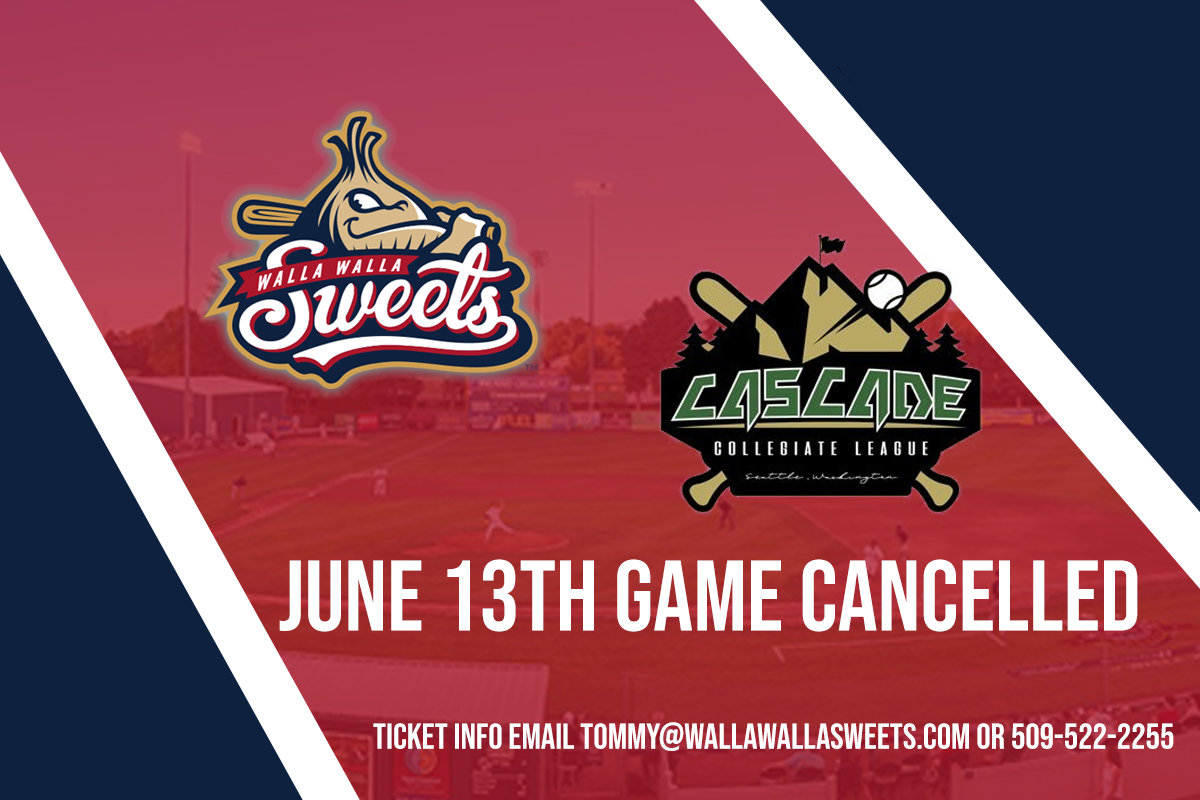 WALLA WALLA, Wash Tomorrow's non-league matchup between Walla Walla and the Cascade Collegiate League has been canceled and will not be made up due to weather and field conditions.  The Sweets are still set to face off with the Northwest Star Nighthawks at Borleske later this week.
As previously stated the contest will not be made up, all tickets can be exchanged for tickets to any Sweets regular season contest. However, ticket's are subject to change due to availability. Fans looking for an exchange can either do it at the box office or at the Sweets Offices at 109 E. Main St in Walla Walla. Any questions please call 509-522-2255 or email Tommy@WallaWallaSweets.com.