Sweets Get First Win at Borleske With Game 3 Win Over Cowlitz
Sweets get one win on the weekend before entering non-league play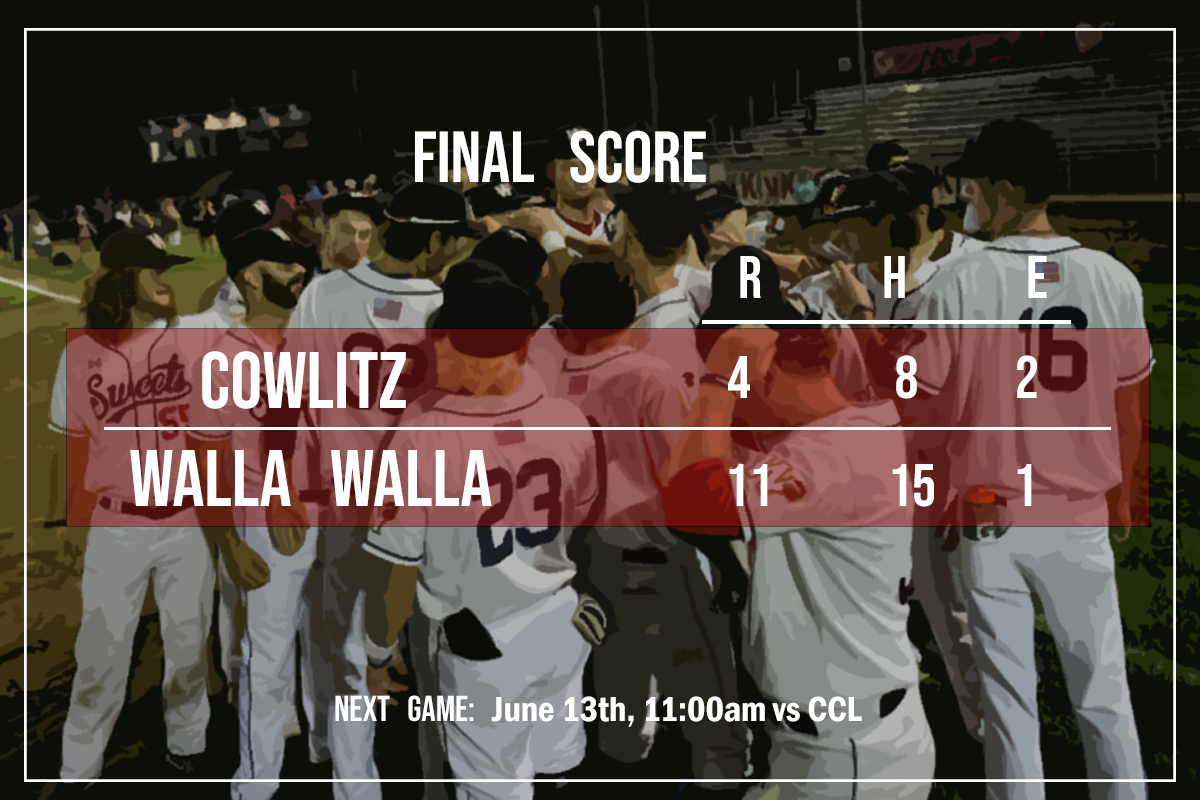 WALLA WALLA, Wash-  The Sweets were able to get back on track as they fight to one game below .500 with the 11-4 win in the series finale vs Cowlitz. The win snaps a two game skid for the Sweets and snaps a six game win streak for the Black Bears.
As things were looking to be much of the same early with Cowlitz taking a 2-0 lead into the bottom of the second the Sweets were able to explode for 5 in the bottom of the inning. Sweets would get their first lead of the series and never looked back. Davis Mieliwocki would extend his hot streak with a RBI double to get Walla Walla on the board. Jakob Marquez would follow up and drive in Mieliwocki's college teammate Kai Osaka to tie up the ball game, and the Malcom Williams would drive one deep to left field to give Walla Walla a 5-2 lead into the fourth.
The fourth inning would start in favor of the Black Bears as Ben Zeigler would drive in a run to cut the deficit to two. That wouldn't last long however as with the bases loaded Leo Rivera would hammer one to deep left and clear the bases for his West Coast League leading third home run of the season.
Sweets would score two more runs for insurance in the final few frames on their way to an 11-4 victory over Cowlitz. 
Up Next 
June 13th 11:00AM vs CCL