Sweets Fall In Game 2 Of Series With Cowlitz
Black Bear Clinch the Series Victory with a 14-3 Win Over Walla Walla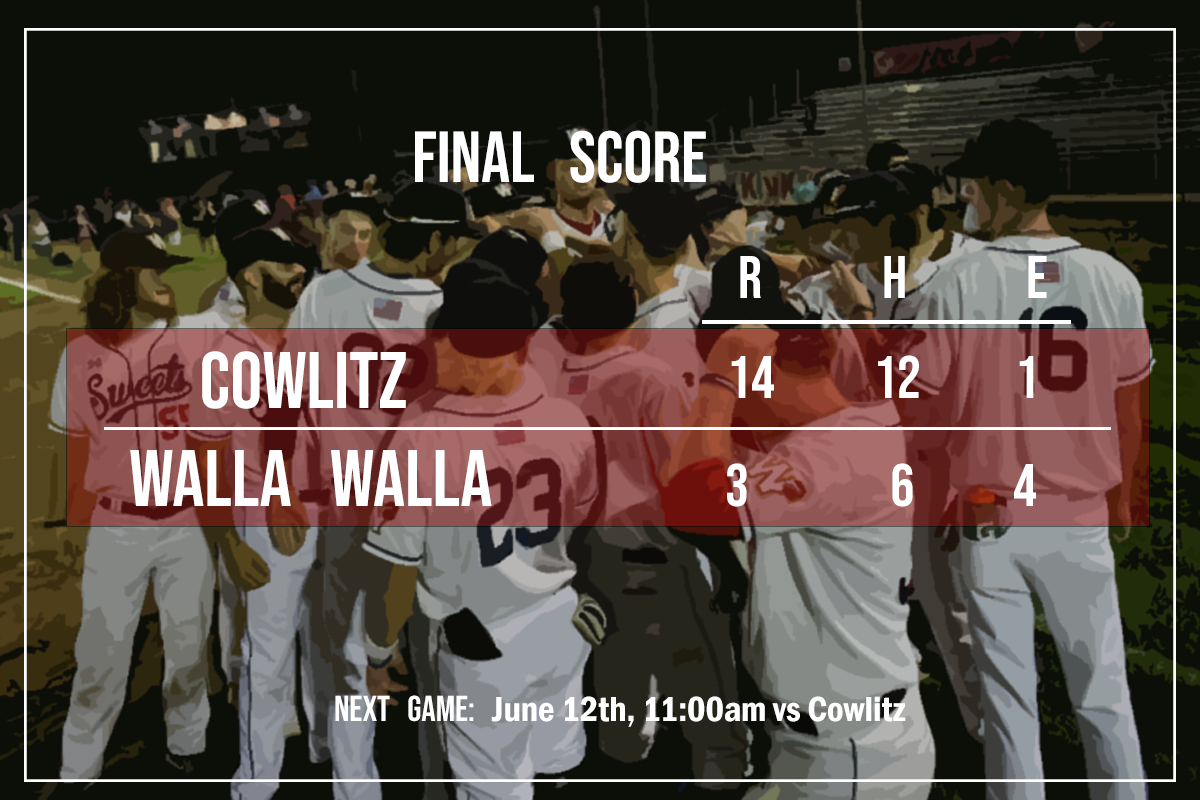 WALLA WALLA, Wash-  The Sweets fell in game two to Cowlitz as the Black Bears were able to extend their win streak now to six games and drop the Sweets to 3-5. Cowlitz moves to 7-1 which is the most wins by anyone in the WCL so far this season.
The Sweets again fell behind early as Cowlitz was able to score one in the first and followed it up by scoring three before the Sweets could answer. Walla Walla was able to score one run thanks to Davis Mieliwocki who drove in Leo Rivera to finally put the Sweets on the board.
The Black Bears scored four runs in the top half of the fifth to extend their lead to six and Walla Walla would answer by scoring two off a double from Meiliwocki's Chapman teammate Kai Osaka. 
Ultimately the Sweets would go down by too much to overcome even with a solid pitching performance from the debuting Nick Wilson who recorded three strikeouts in two innings of work
Up Next 
June 12th 11:00AM vs Cowlitz