Sweets Fall in Home Opener vs Cowlitz
Walla Walla Drops Game One of the Weekend vs the Black Bears.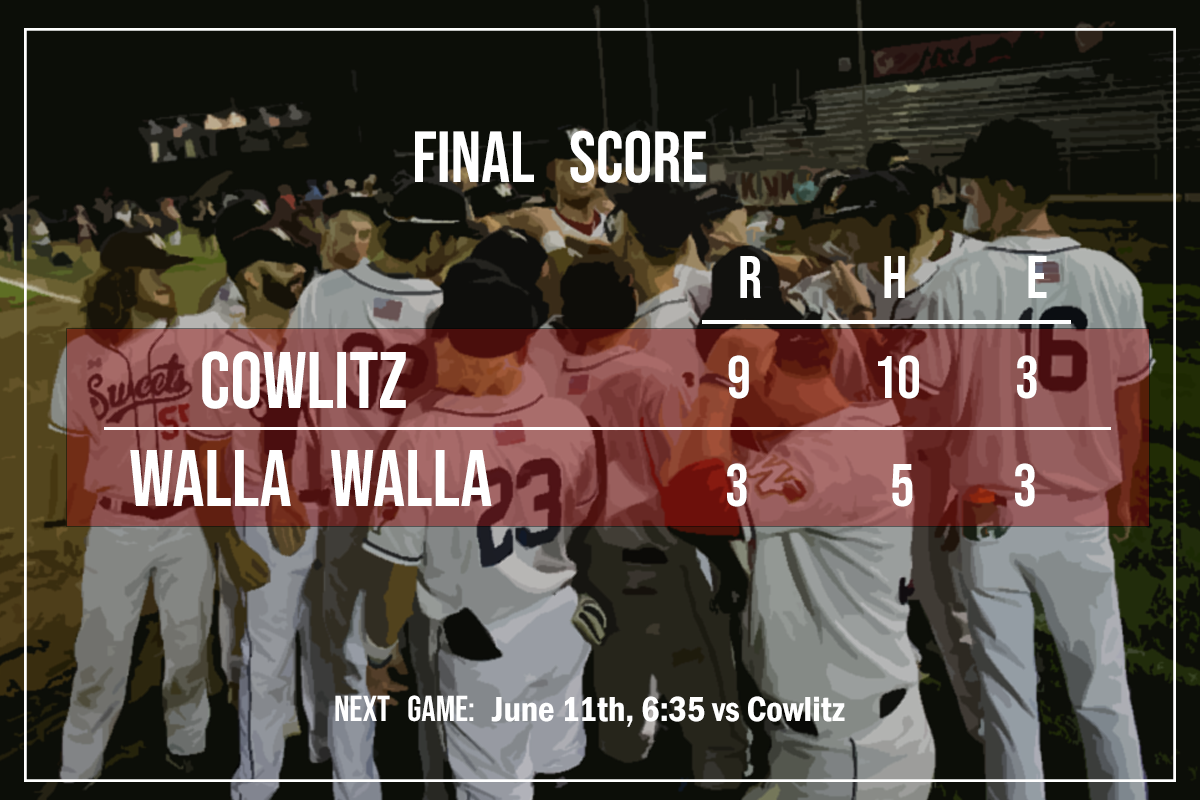 WALLA WALLA, Wash-  The Walla Walla Sweets fell in their home opener vs Cowlitz 9-3 as the late game push in the ninth wasn't enough for the Sweets. Walla Walla trailed by as many as eight runs throughout the contest as the Black Bears held the lead early and never looked back.
Cowlitz scored in each of the first three frames taking a 5-0 lead into the fourth inning. The scoring would slow down in the middle innings as Andrew Baughn and Ryan Rembisz were able to shut things down for the respective sides. 
Walla Walla would score one run in the seventh thanks to Davis Mieliwocki, who had a base hit with the bases loaded to put Walla Walla on the board. The Sweets however would leave the bases loaded in the seventh.
The answer by Cowlitz wouldn't take much time, as the Black Bears would have a lead-off home run by Calyn Halvorson to start what would end up being a three-run top of the eighth for Cowlitz.
The Sweets would score two runs in the ninth as Jordan Andrade dropped a base hit with the bases loaded. However, Ultimately the eight runs were too much of a deficit to overcome.
Up Next 
June 11th 6:35PM vs Cowlitz