Sweets Fall in High Scoring Affair in Yakima
Walla Walla drops game two vs Yakima Valley 16-10 due to a big fifth inning for the Pips'.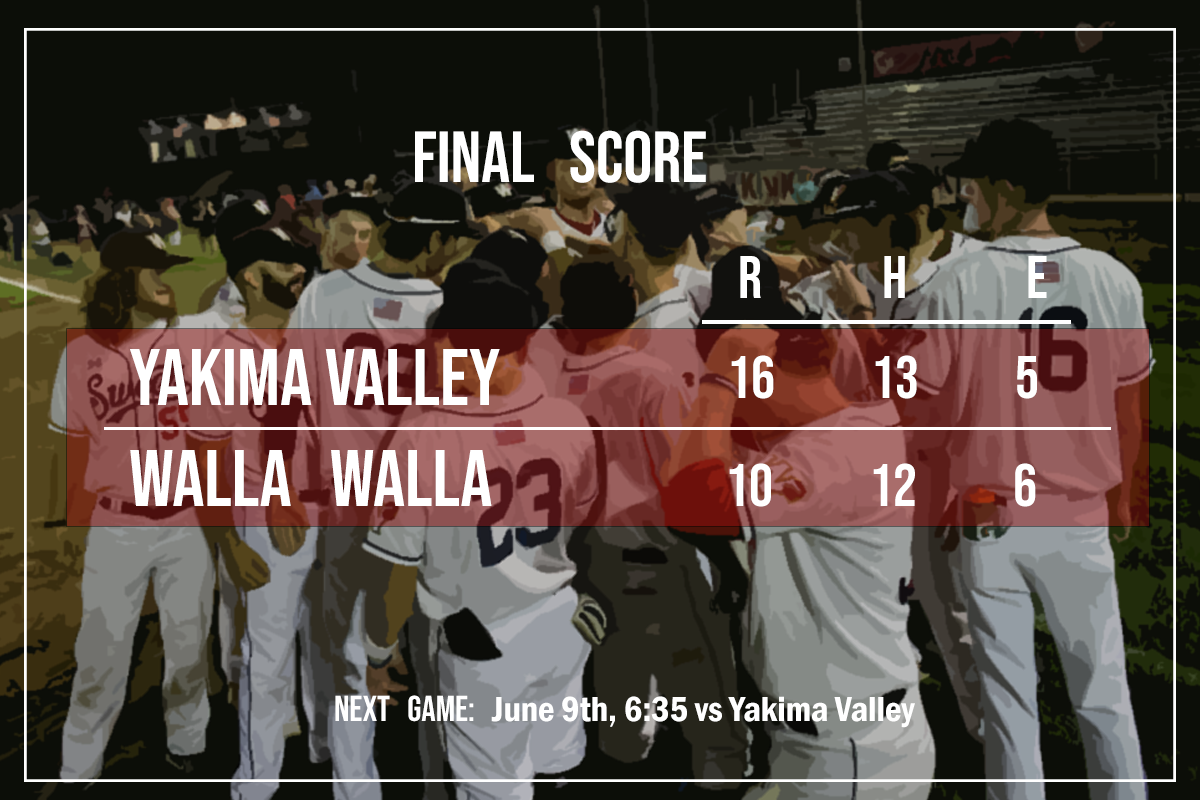 YAKIMA, Wash-  The Walla Walla Sweets fell to the Yakima Valley Pippins 16-10 in game two of the Battle Of The Basin.  The Pippins get their first win of the year as they take game 2 from Walla Walla thanks to some late-game offense and defensive heroics.
The Sweets fell behind early as they trailed 5-1 after one frame. In the top of the first Jordan Andrade was able to drive in a run giving him two RBIs in his first two games with the Sweets.
However, the Sweets got hot in the third exploding for seven runs in the inning thanks to Kai Osaka starting his Sweets career with a two-run double. Jacob Marquez followed Osaka's lead scoring 2 runs with a base hit. Joey Craig drove in a run but was eventually thrown out to end things on a 4-6-3 double play hit into by Leo Rivera. 
The Sweets would eventually take a 10-7 lead into the fifth where the Pippins would take control. Yakima would score 5 in the fifth to take a 12-10 lead.
Yakima would hold things down defensively thanks to solid pitching by Caden Duke in the 8th and 9th, as well as great defensive plays by Hank Dunn and Owen McWilliam to rob huge hits from the Sweets late in the game.
Up Next 
June 9th 6:35PM vs Yakima