Sweets take Game One of The Battle of The Basin
Walla Walla takes down Yakima Valley 12-4 by way of three "Sweet" debuts.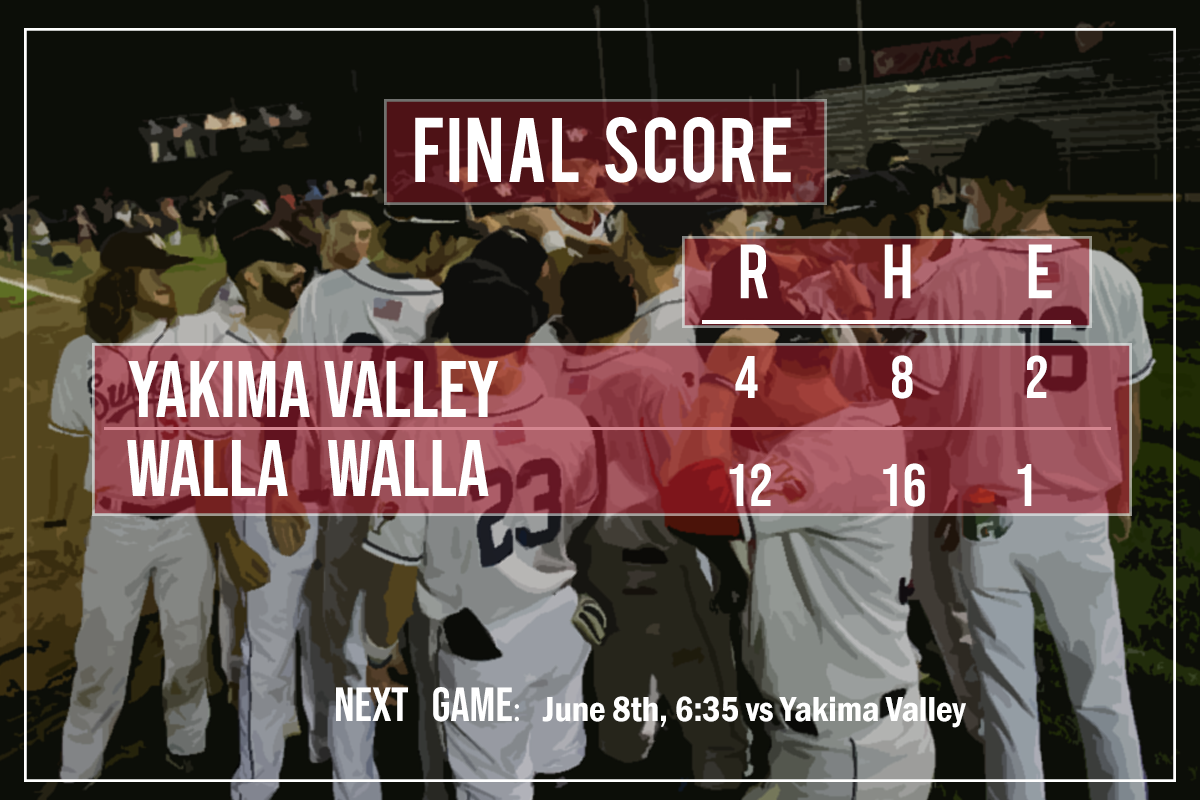 YAKIMA, Wash-  The Sweets got back to their winning ways as they took down the Pippins 12-4 in the opening game of the three-game mid-week series. Walla Walla was led to the victory with big days from Nick Strong and Davis Mieliwocki who both made their debut for the Sweets.
The Sweets jumped out to a five-run lead in the first inning as Strong was able to start his career with Walla Walla with a two-run double scoring Kevin Spear and Leo Rivera to take the lead. Joey Craig continued his solid start to the year as he followed Strong's lead with a two-run double to make it a four-run lead and Cooper Cross also drove in a run to help Walla Walla bat around and take a big lead.
The Sweets held the fiver run lead till the fifth inning when Yakima was finally able to score a run, they would cut the deficit to four going into the eighth. In the eighth inning, the Sweets were saved by an immaculate catch by right fielder Will Fuenning who made the grab sliding to the wall with the bases loaded and two outs.
The Sweets would then explode in the top of the ninth as new Sweets Davis Mieliwocki and Jordan Andrade both were able to drive runs in en route to the Sweets scoring five runs in the inning.
Walla Walla moves to 2-2 on the year with the win and Yakima Valley still sits winless at 0-4.
Up Next 
June 8th 6:35PM vs Yakima