Sweets Pick Up First Win of Season vs Ridgefield
The Walla Walla Sweets defeat 6-2 in a bounce back game vs Ridgefield.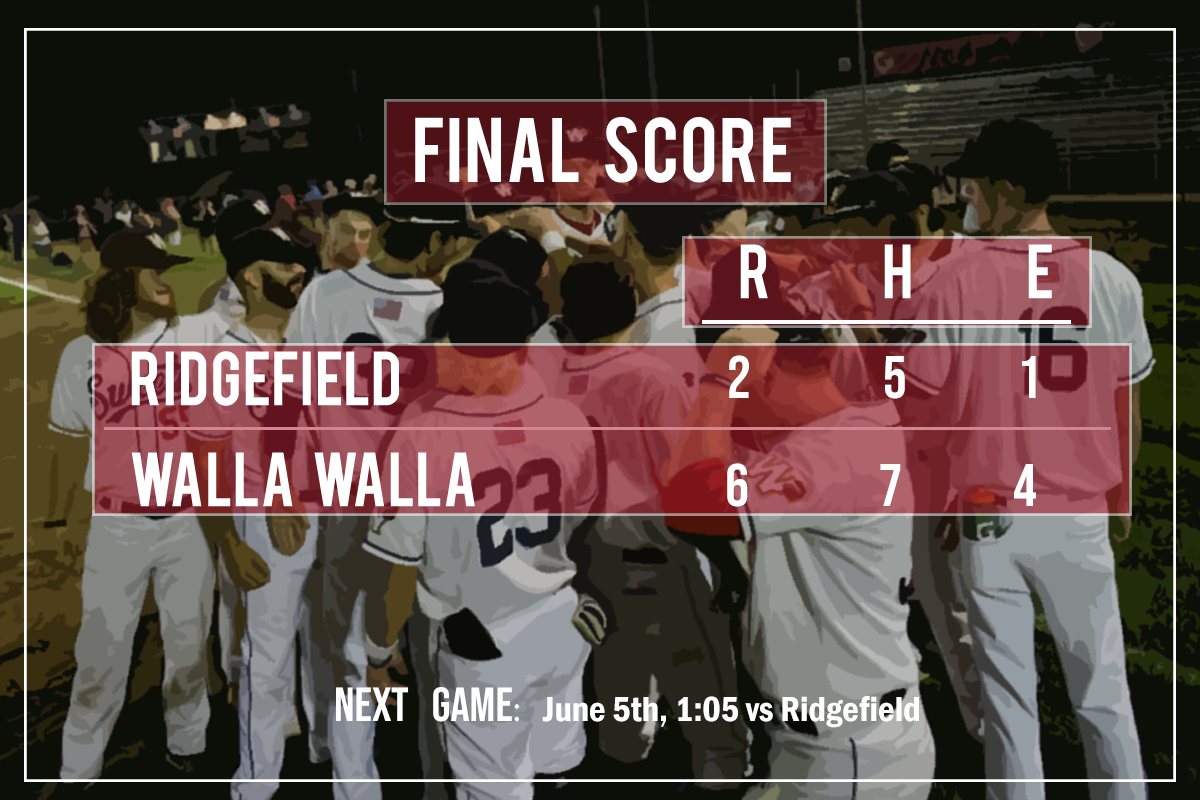 RIDGEFIELD, Wash-  The Walla Walla Sweets took down the Ridgefield Raptors for their first win of the season yesterday in a game that was halted after only seven innings. Sweets Assistant Coach Peter Abinanti got his first victory as a Manager in replacement for Manager Brandon Van Horn. 
The Sweets took the lead early as Joey Craig, who reached on an error was able to score due to a throwing error by Raptors centerfielder Doyle Kane. The Sweets' lead wouldn't last for long as Issac Lovings drove in a run for Ridgefield in the bottom of the first to even things up. Ridgefield took a one-run lead going into the third.
Walla Walla took the lead in the third thanks to Will Fuenning's two-run double and new addition to the Sweets' in Mason Masterson driving in two as well to take a 5-2 lead. The bottom third of the lineup was able to do a ton of damage for the Red and Blue going a combined five for six at the plate. Kevin Spear was able to go two for two in his debut for Walla Walla.
Cameron Scudder picked up the win for the Sweets going three innings and only allowing two runs and four hits. Scudder also picked up four strikeouts. The Sweets continue to have the sit-down stuff as Tyler Cornett recorded six strikeouts in three innings of relief.
By The Numbers
10 Strikeouts for the Sweets as a staff (25 in two games)

The 7,8,9 hitters went a combined 5/6 4 RBI's (Spear, Fuenning, Masterson)
Up Next 
June 5th 1:05PM vs Ridgefield