Sweets Drop Final Game of The Series vs Ridgefield
The Ridgefield Raptors hang a WCL record 23 runs on the Sweets on route to a game three win.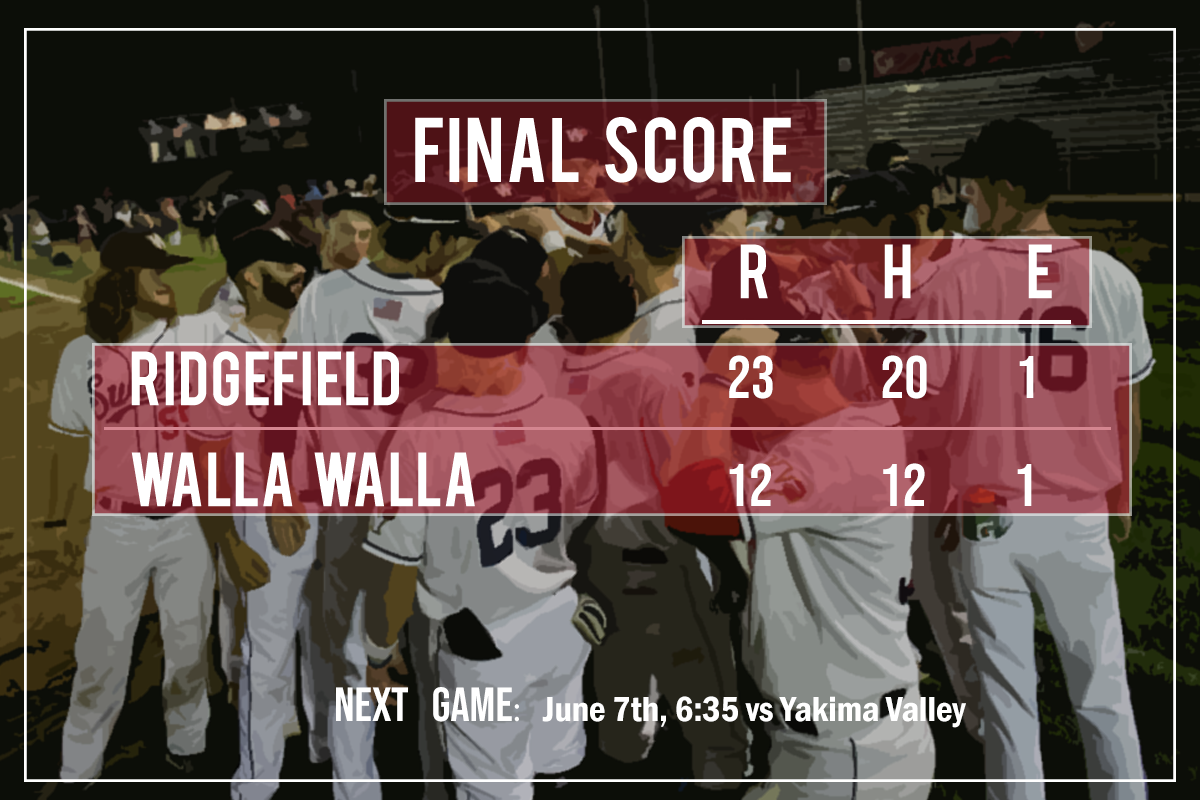 RIDGEFIELD, Wash-  The Sweets fell to Ridgefield 23-12 in the opening series finale moving Walla Walla to 1-2 on the season. The Raptors broke multiple records including most runs in a single inning (13), and most runs in a single game (23). The Sweets led the contest 6-1 in the bottom of the fourth however the Raptors exploded for 13 runs en route to the victory.
The Sweets went down 1-0 but scored two runs in the second inning thanks to Jakob Marquez and Michael Rollauer who both recorded RBI base hits. The Sweets would score three in the third, as well as the first home run of the year for the Sweets from the Whitman College infielder Leo Rivera who hit a bomb to right field to extend the lead in the top of the fourth.
The bottom of the fourth was a disaster for the Red and Blue allowing 13 runs to score. The 13 runs are the most runs scored in an inning in Raptors history and would lead them to a record-breaking final scoring 23 total runs.
Rivera would go yard for a second time in the sixth inning with a two-run homer just over the fence in right field. Cooper Cross would follow his lead in the seventh with a first-pitch swinging no-doubter to center to try and get the Sweets back in the ball game but was ultimately not enough to guide Walla Walla to a victory.
Up Next
June 7th 6:35PM vs Yakima