Sweets Fall in WCL Opener in Ridgefield
The Walla Walla Sweets Fall 16-1 in WCL Opener vs Ridgefield.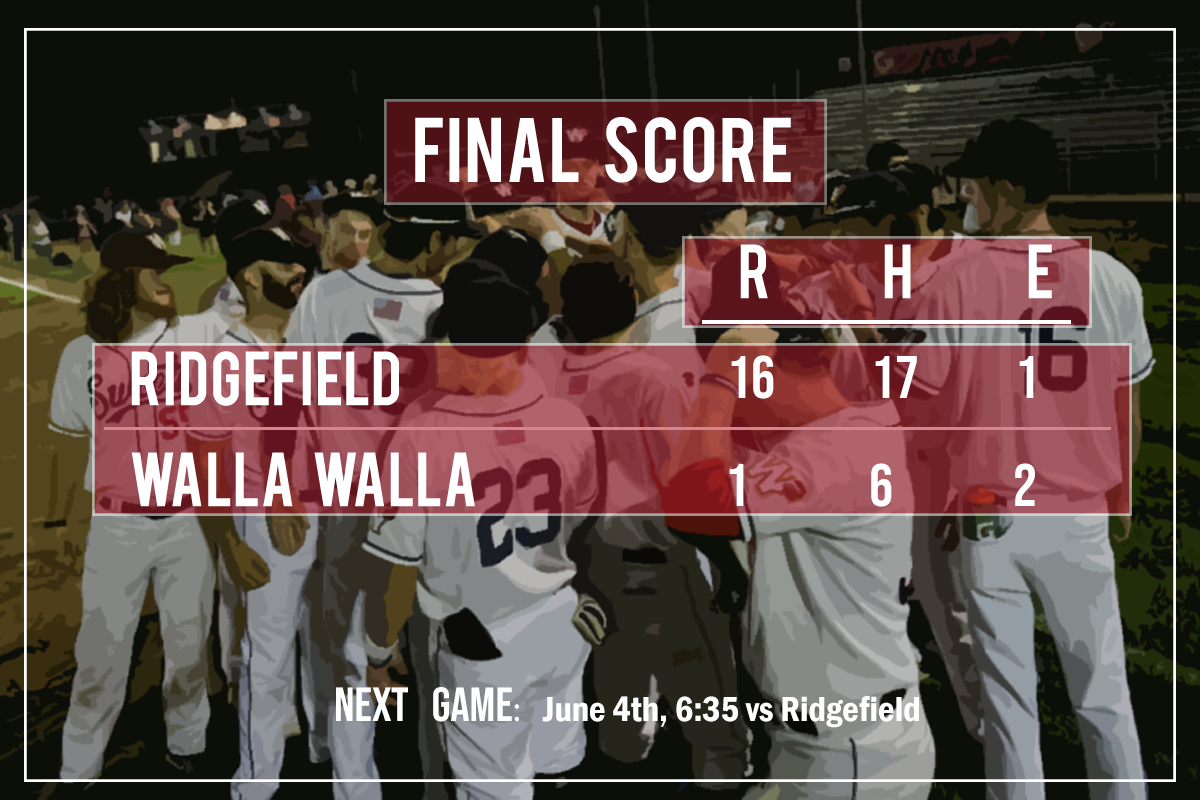 RIDGEFIELD, Wash-  The Sweets fell to the Ridgefield Raptors by a final score of 16-1 on opening day. The win is another dominating performance for Ridgefield as they have put up 37 runs in their first two games of 2022. 
Walla Walla did get solid production on the hill combining for 15 strikeouts in the loss. Andrew Baughn was the losing pitcher for the Sweets. However, he recorded seven strikeouts in three innings of work. 
Ridgefield took the lead early and never looked back. Safea Mauai was able to clear the bases with a three-run double in the bottom of the first and the Raptors never looked back. 
Ridgefield put up 14 runs before finally being answered in the top of the eighth as Cooper Cross drove in Michael Rollauer who reached on an error. Cross finished one for four on the day with the one run driven in. 
The Sweets were led at the plate by Joey Craig who was very efficient for Walla Walla both defensively and offensively. At the plate, Craig finished with two hits in four appearances with a double. Craig also had a great play in centerfield where he was able to scoop a ball back into play and rob a home run from the Raptors.
By The Numbers
15 Strikeouts for the Sweets as a staff

Ridgefield have now driven in 37 runs in their first two games of the year

The Sweets have been outscored 48-6 in their last three opening games vs Ridgefield
Up Next 
June 4th 6:35PM vs Ridgefield