Sweets Add Two Competetive Minded Outfielders to the Roster in 2022
Sweets add two outfielders with JUCO roots to the squad for 2022.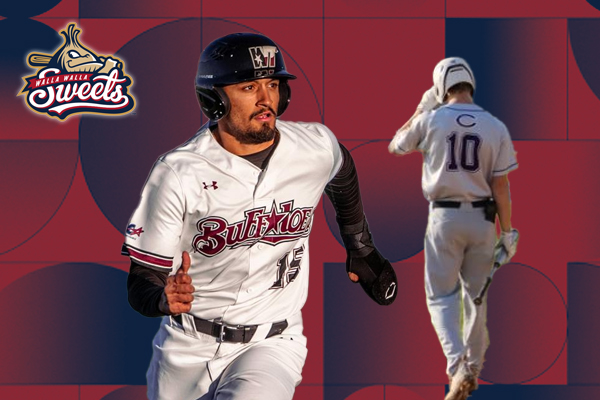 WALLA WALLA, Wash– Will Fuenning and Joseph Craig are set for their summer in Walla Walla.
The Walla Walla Sweets on Thursday announced the signing of both outfielders to the 2022 squad.  Fuenning and Craig both come from JUCO roots.  Fuenning previously attended Paradise Valley CC, and Craig is currently attending Glendale CC.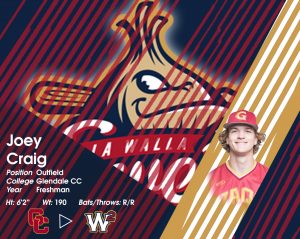 Craig is a freshman center fielder at Glendale CC in California. Craig comes from the cornhusker state of Nebraska, where he played high school ball at Omaha Central. The freshman outfielder is gearing up for his first year of playing collegiate summer ball and is excited to be joining the high talent level of the WCL.
"I'm glad to hear that the goal of the summer is to get better and get reps, and obviously if I'm getting high-quality reps and high-quality competition, that's the goal," said Craig. "It's not just going to make you a better player; it's also going to help you come back and help your team wherever you may end up."
At Glendale CC, Craig is out to a fantastic start to his college career. Craig is batting .461 with five home runs, 17 RBIs, and 15 stolen bases which all lead Glendale. 
"I'm a super confident player, I know when I step up to the plate I'm 0-0 with a chance to help the team," said Craig. "The key to my game is to adapt and adjust on a daily basis and I'm confident I can do that."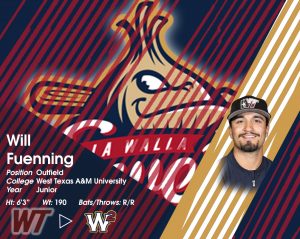 Fuenning is another outfielder with Arizona roots. The Scottsdale native will be making his first trip to the Pacific Northwest by way of West Texas A&M. Fuenning also comes initially from JUCO roots attending Paradise Valley Community College in Phoenix, Arizona before his junior year at A&M. 
"I've always heard about the West Coast League so I always wanted to play over there. The first team I reached out to was the Sweets and they immediately reached back out and built a connection and now I just couldn't be more excited," said Fuening. 
Fuenning on the year at West A&M has also been fantastic. Fuenning is top five in every offensive category for the Buffs. He is batting .354 with two home runs and 32 RBIs. Fuenning also had a career day in a game on February 20, batting 4-5 with 7 RBIs against Cameron University in a series where he faced off against soon-to-be Sweet Tyler Cornett. On the series versus Cameron, Fuenning was electric, going 7/17 with 10 RBIs, four doubles, and a home run in the sweep over the Aggies.