Two Lifelong Friends Team Up with the Sweets This Summer
Sweets add two Southern California high school teammates for 2022.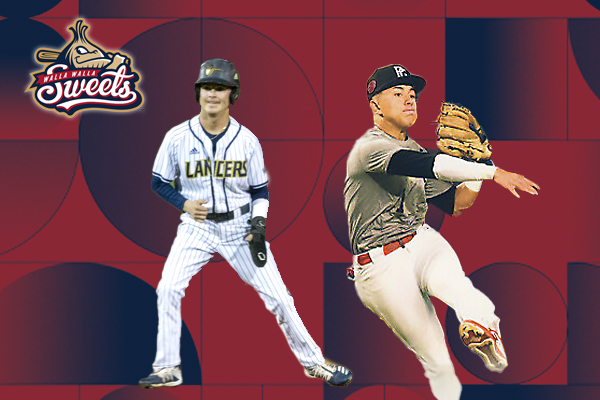 WALLA WALLA, Wash– Julian Alvarez and Jordan Andrade will be sporting the red and blue this summer in Walla Walla. Alvarez is a freshman outfielder for Riverside City College and Andrade is a sophomore middle infielder from UNLV. Both Andrade and Alverez played together in High School at Yucaipa High School however, this is the first time the two have played on the same team since.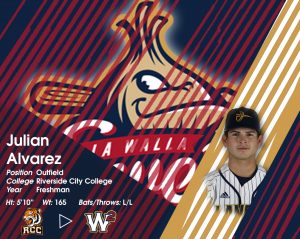 Alvarez is a true center fielder from San Bernardino, California, and Riverside City College. Alvarez previously attended Cal Baptist before transferring to Riverside City College. On the season at Riverside, Alvarez is batting .308, with a .436 SLG% and 19 RBIs. In high school, Alvarez earned first-team honors in the Citrus Belt League and had the most stolen bases in the CIF Southern Section.
"You are going to get a centerfielder and a leadoff hitter who goes out there and plays hard every day," said Alvarez. "(I'm) very aggressive and passionate towards the field. That fields everything to me; I put my heart into it".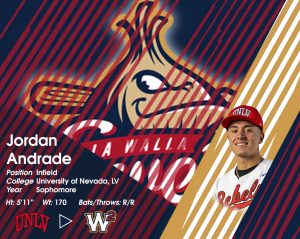 Andrade is a middle infielder from Yucaipa, California, and San Bernardino County. Andrade is a sophomore at UNLV and is gearing up for his first year with the Sweets. On the season at UNLV, he is batting .320, with a .524 SLG%, and .391 on-base percentage. In high school, Andrade was named to the all-state team and the All-CBL first team as a sophomore and junior. Andrade was also a 2019 Perfect Game All American.
The two former Thunderbirds will join forces again in the Pacific Northwest, and they couldn't be more excited to join the Sweets this summer.
"We've known each other for about ten years now, we're close like brothers literally," said Alvarez "it's crazy we never thought we'd play together again and look at us now; it's sick."