Two Players with JUCO Roots Join the Sweets
Two utility players from the NWAC join the Sweets for the 2022 campaign.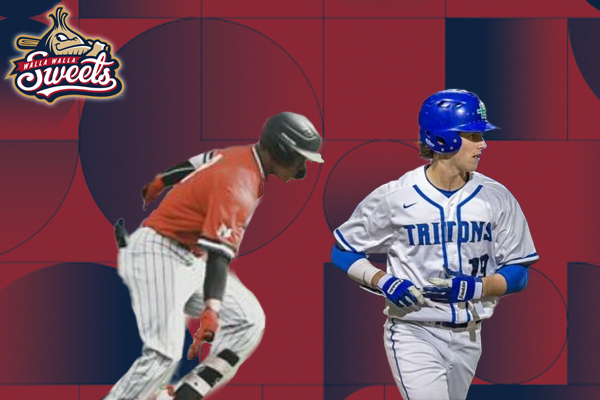 WALLA WALLA, Wash- Dylan Matsuoka and JJ Gerarden will be joining Sweets Country this summer. Matsuoka and Gerarden come from the North West Athletic Conference with Matsuoka currently attending Everett CC and Gerarden formerly attending Edmonds CC. This summer will be the first time both players will be suiting up for the red and blue.
Matsuoka comes to Walla Walla by way of Everett Community College in Everett, Washington. The freshman utility player is a do it all guy for the Trojans, working as a right fielder and a starting pitcher this year. Matsuoka previously attended Spokane CC where he primarily worked as an infielder.
"I think as far as baseball, I'm going to bring a competitive spirit," said Matsuoka. "I believe everyone there is relatively talented. I think it's going to come down to having good team comradery, and wanting to have a good summer and I think I can offer that."
Currently, at Everett, Matsuoka has a .182 batting average with a .400 on-base percentage. On the hill, Matsuoka has yet to get a start in 2022. In 2021, the Sammamish, Washington native had two appearances and 1.2 innings of work for the Trojans.
Jalen Gerarden, also known as JJ, comes from Point Loma Nazarene in San Diego, California. Gerarden is an infielder who primarily works up the middle at second base and shortstop. Gerarden and the Sea Lions are out to a 13-1 start on the young season. Gerarden has appeared in six games, starting four for the Sea Lions, where he is batting .214 with 2 RBIs.
"I'm a team player, I'm going to support the guys around me," said Gerarden. "I can do a little bit of everything. I can drive the ball in the gaps a little bit, drive some runs in, I can lay down a bunt and get the game in motion, as well as just be that solid defensive guy."