Sweets Conclude Season with Loss to Ridgefield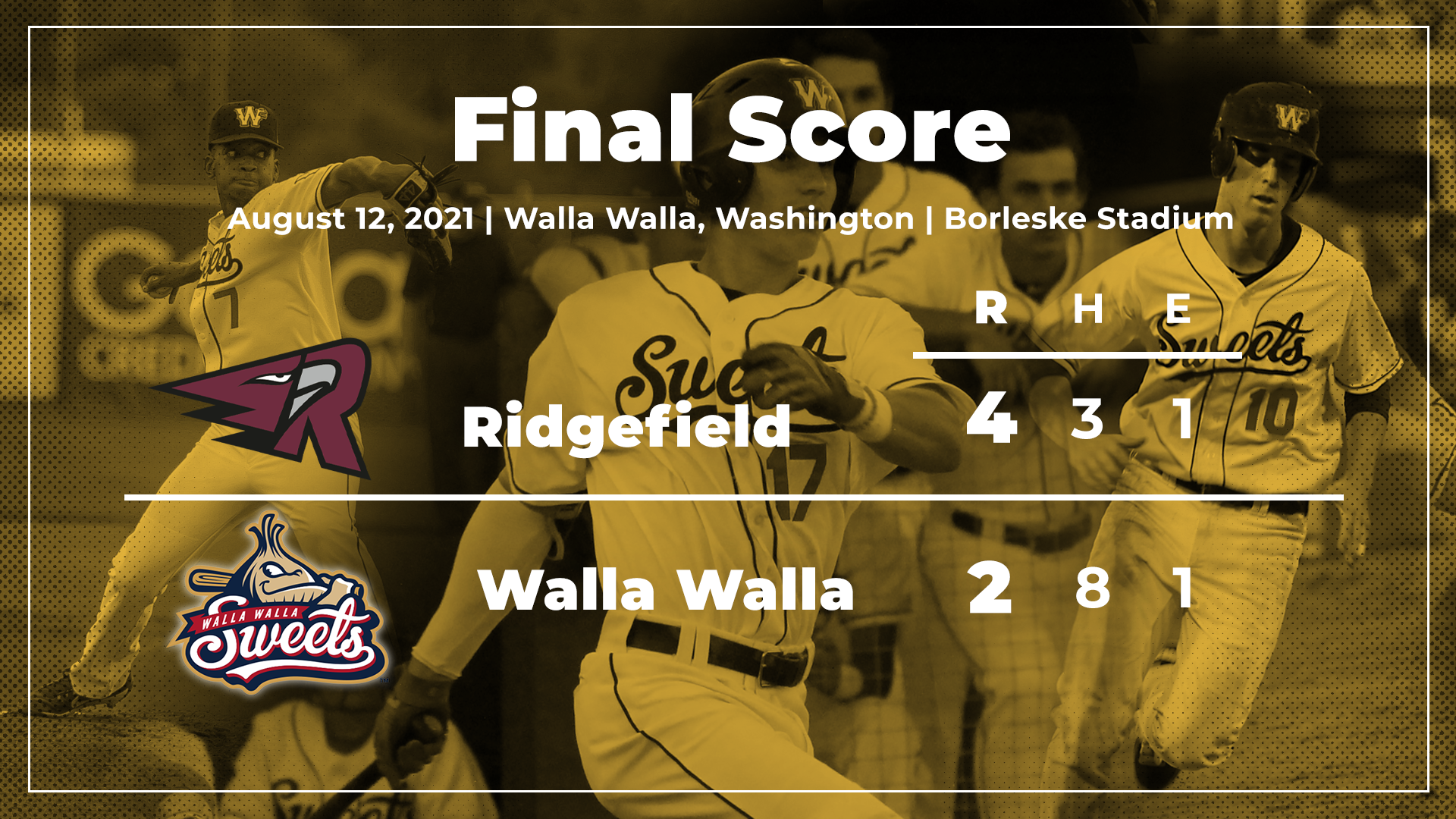 The Walla Walla Sweets wrapped up their 2021 season with a 4-2 loss in ten innings to the Ridgefield Raptors.
The Sweets conclude the season with a record of 15-33. With the win, the Raptors clinch their first playoff berth in team history.
In his final career start at Borleske Stadium, Travis Craven pitched a gem for Walla Walla. After pitching four seasons at Whitman College and two for the Sweets, Craven was honored with a standing ovation after throwing six innings of two run baseball while striking out eight hitters.
Craven finished the season with 63 strikeouts, the third most in the WCL. Craven also set the Sweets single season record for most innings pitched 61 1/3 innings of work, surpassing Micah Gorman's record of 59 back in 2015.
The Raptors scored the first two runs of the game on a two-run, inside-the-park home run by Tanner Jacques in the third. Jacques hit a fly ball to the right field corner and legged out his second home run of the season.
The Sweets would score once in the sixth off a Chris Conniff fielders choice groundout. Walla Walla put four men on base in a row off three singles and a walk before Conniff drove in his 11th run of the season.
Walla Walla would then tie the game on an RBI single to right by Quentin Ayers. Ayers finishes the season with three runs batted in, all of them against the Raptors.
The Raptors took the lead in the top of the 11th. Would runners on second and third and two outs, Ridgefield would plate two runs on back-to-back wild pitches to earn the playoff-clinching win.
The Sweets would like to thank all of their supporters and fans for their continued support throughout the 2021 season, and we are looking forward to having everyone back at the ballpark in 2022.