Raptors Get Big Win Over Sweets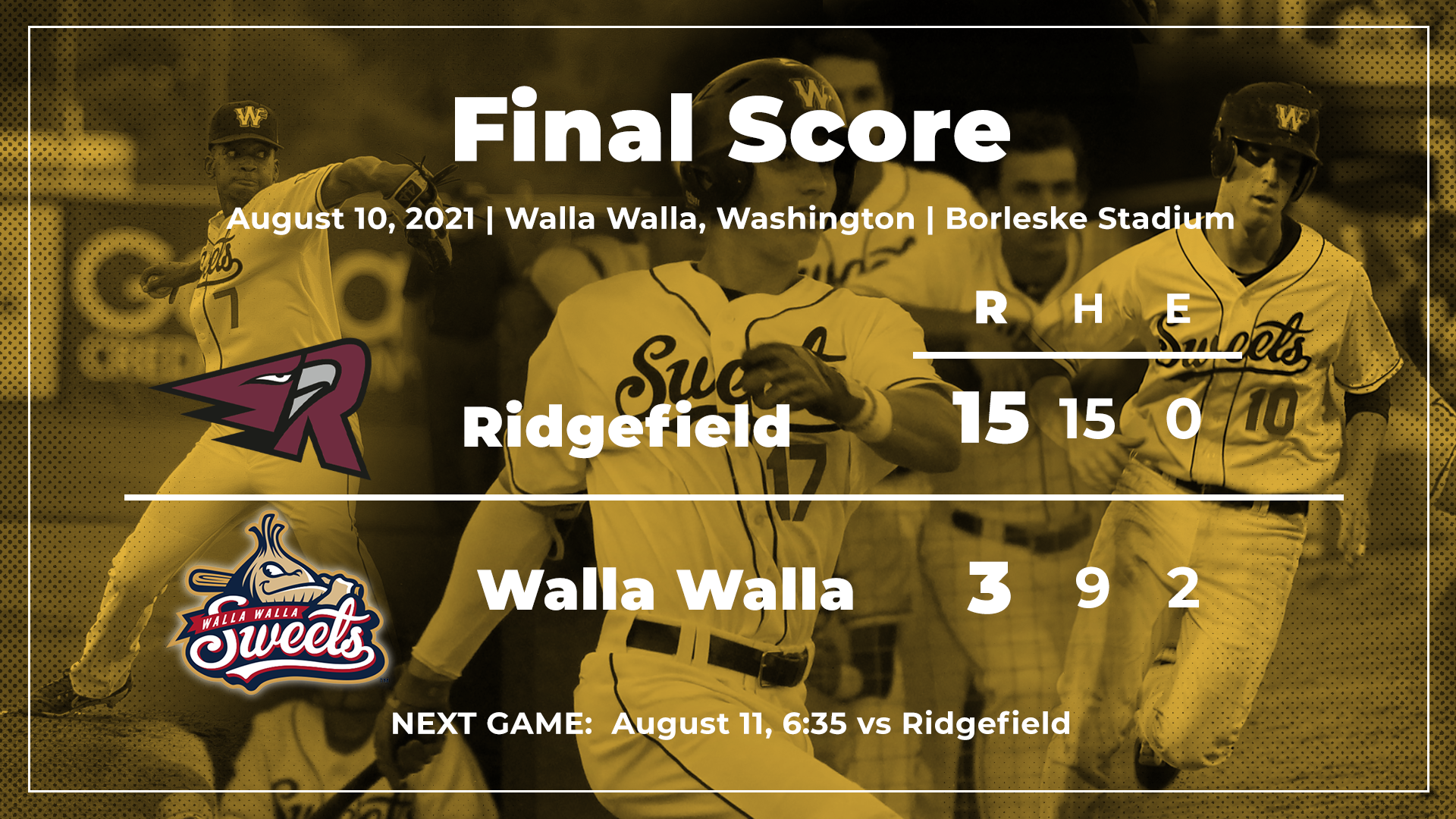 The Ridgefield Raptors earned a blowout win Tuesday over the Walla Walla Sweets by a score of 15-3.
A combination of big hitting and walks from the Ridgefield made all the difference in the contest. The Raptors picked up their fifth consecutive win against the Sweets with the victory Tuesday.
Much like he did in Ridgefield, Raptors outfielder Caden Connor hit the ball exceptionally against Walla Walla once again. The outfielder from Cal State Fullerton went 3-for-6 against the Sweets with four RBIs and a two run home run, giving him a league leading 51 runs batted in on the year. This season, Connor is 15-for-22 with 14 RBIs against Walla Walla.
The Raptors would score a run in every inning from the third to the seventh. Isaac Lovings hit a solo home run in the sixth to give the Raptors their 41st home run of the season. The Raptors would then explode in the top of the ninth for seven runs off four hits and four walks.
For Walla Walla, the Sweets put together two scoring innings in the sixth and seventh. The Sweets got three straight hits ending in a two-run double by Colin Wetterau in the sixth. Parker Price drove in a run on an infield single in the seventh as part of a 3-for-4. Price is now hitting .312, good for 12th in the league.
Walks were the downfall of the Sweets pitching staff. Five Sweets pitchers combined to walk 12 batters in the loss, the most by Walla Walla this season.
With the win, the Raptors remain tied for the second playoff spot in the South Division. The Sweets have now lost 12 league games in a row and sit at 14-32 overall.
The Sweets look to even the series Wednesday when they host the Raptors again at Borleske Stadium. First pitch is set for 6:35.