Sweets Use Two Big Innings to Defeat Redmond Dudes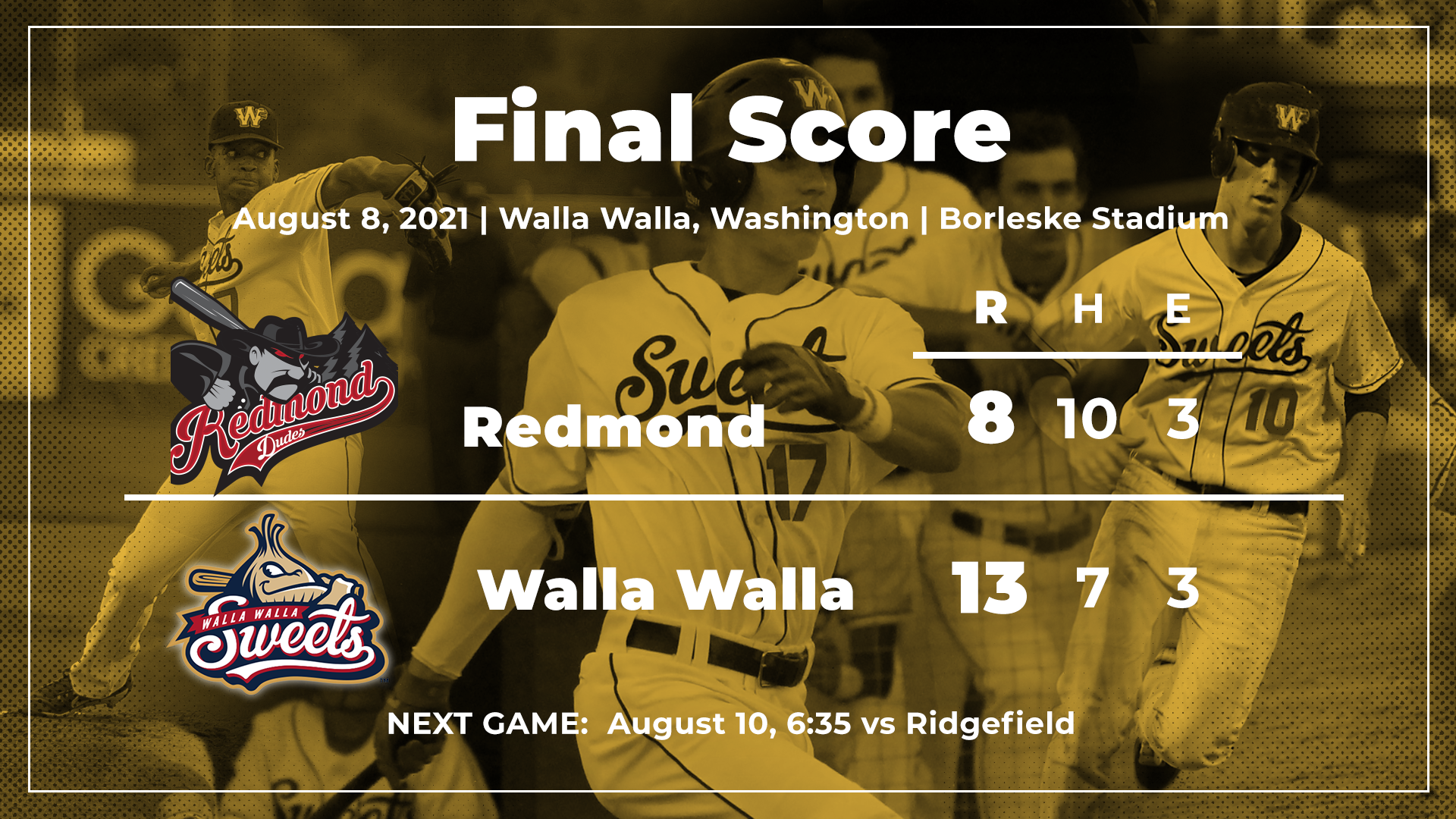 The Walla Walla Sweets put together a span of 13 runs in a row to defeat the Redmond Dudes Sunday.
The Sweets won the game 13-8 and picked up their third win in a row. Walla Walla scored all 13 of their runs between the second to fifth inning to take their second game in a row against Redmond.
After going down 3-0 early, the Sweets put forth a big inning in the second. The Sweets scored six runs on just three hits and took advantage of three walks and a hit by pitch. A Nation Wood RBI single and an RBI double by Colin Wetterau highlighted the offense in the second frame for Walla Walla.
The Sweets would continue the offensive barrage with five more runs in the third. Colton Aragon and Colin Wetterau each drove in runs on doubles, and the Sweets once again took advantage of free passes and errors. The three other runs came on a throwing error by the pitcher, two walks, a hit by pitch, and a wild pitch.
Offensively, Wetterau led the way for the Sweets with two doubles and four runs batted in. Sweets hitters walked eight times in the game as well.
Noah Serna, the starter for the Sweets, struggled early but found his groove in the middle innings. The southpaw finished the game with five innings of work and allowed three earned runs.
The Sweets have the day off Monday before hosting the Ridgefield Raptors Tuesday at Borleske Stadium. Tickets are available at www.sweetstickets.com.