Sheward Solo Homer Propels Sweets to Win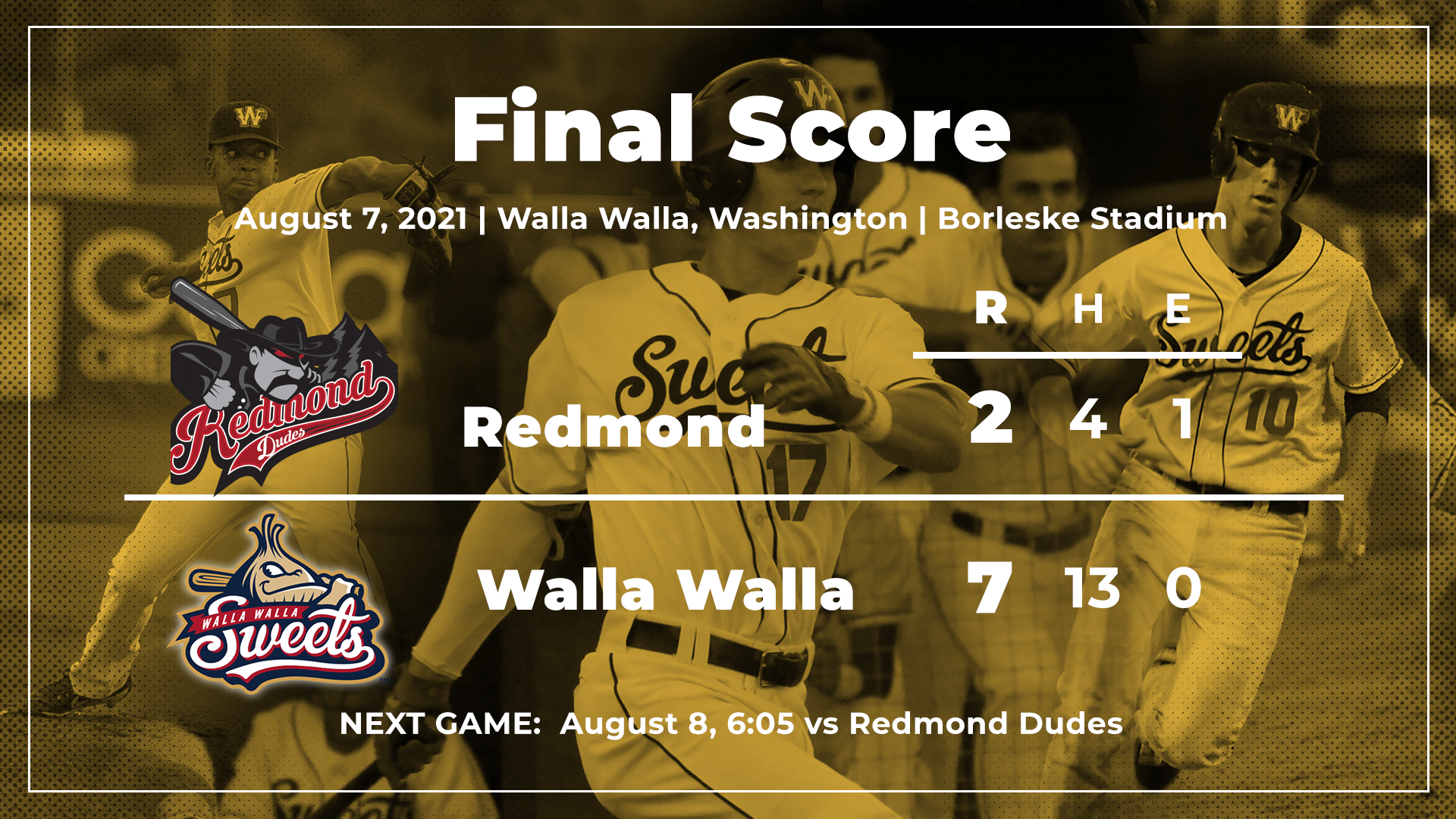 A sixth inning, solo home run by Jack Sheward helped springboard the Sweets to a 7-2 win over the Redmond Dudes.
The Sweets offense put together a balanced attack in the win. Walla Walla collected 13 hits as a team from eight different players.
Sheward was one of five Sweets with multiple hits in the game. The catcher from Lewis-Clark State finished with two hits and two RBIs. Seth Ryberg, Paul Myro IV, Will Grimm and Parker Price all finished the game with two hits for Walla Walla.
The Sweets scored six of their seven runs from the fourth through seventh innings. Sheward and Myro IV each drove in a run on a home run and a triple in the sixth, with Ryberg following up in the seventh with a two-run double to left center.
On the pitching side, the Sweets got a quality start from Nick Irwin. The righty from Northwest Nazarene University threw five scoreless innings while striking out five and allowing just one hit.
The Sweets look to extend their winning streak to three games Sunday when they host the Redmond Dudes for the second time. Tickets are available at www.sweetstickets.com.