Sweets Defeat CCL All-Stars in All Around Team Effort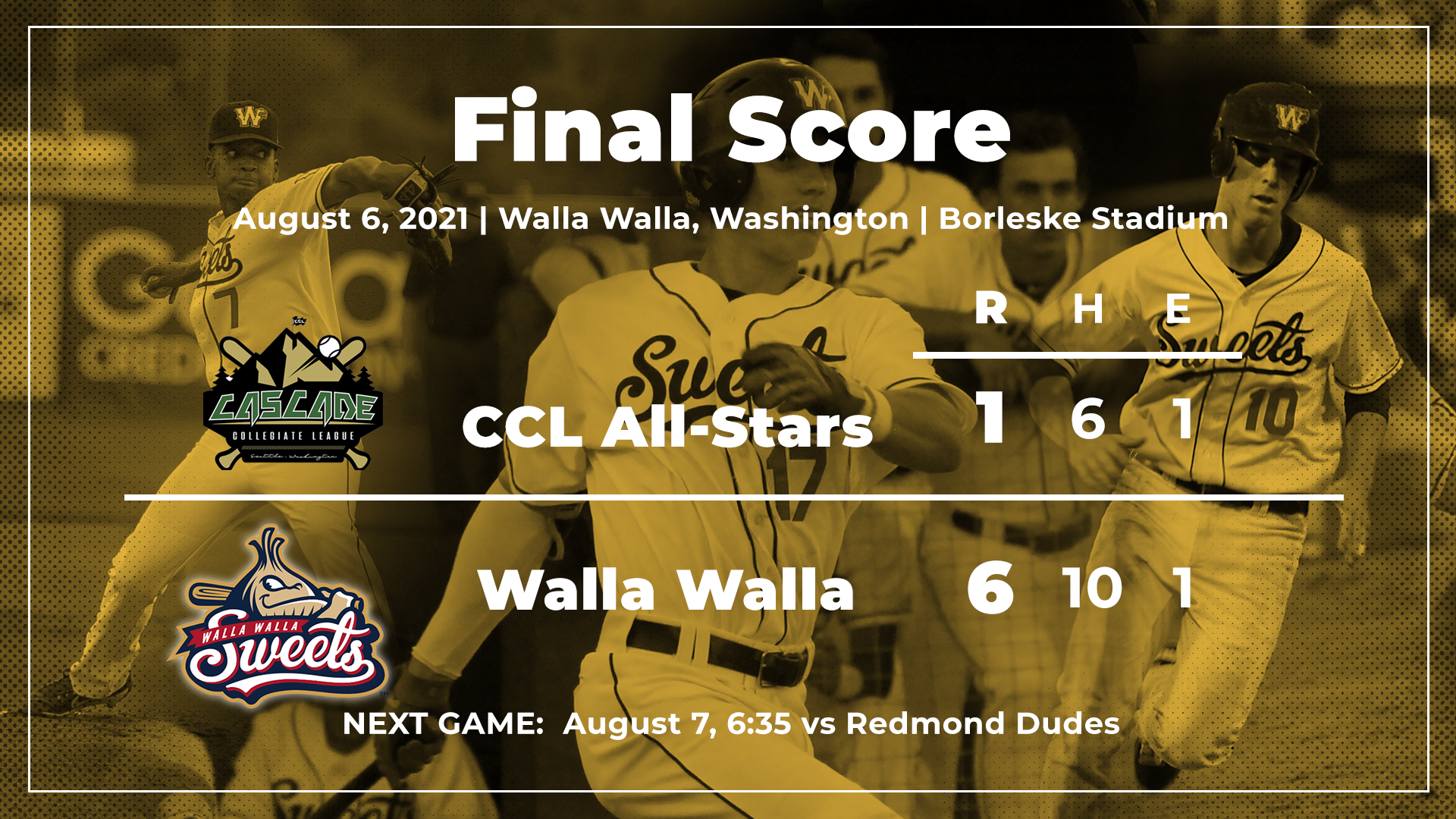 The Walla Walla Sweets got back in the win column Friday with a 5-1 victory over the Cascade Collegiate League All-Stars.
The Sweets jumped ahead early and never looked back in route to their 20th win of the season. The Sweets never trailed in the game and defeated the CCL All-Stars for the third time in four meetings.
Walla Walla's offense attacked early with a four run bottom of the first. The Sweets hit three doubles, including a two-run double by Quentin Ayers and another RBI double by Cayden Delozier.
The highlight of the night for Walla Walla, who played every position on the field and switched every inning. Folz caught the eighth inning and pitched a 1-2-3 inning in the top of the ninth, including a strikeout.
Pitching wise, Joe Ball turned in a solid start for the Sweets against his former team. Ball turned in five scoreless innings and struck out six innings while allowing just two hits and three baserunners.
Eli Paton also picked up an RBI single in the sixth for Walla Walla. Paul Myro IV and Nolan Anguiano each picked up two hits for the Sweets, as Myro IV finished with a double and a triple.
The Sweets are back at Borleske Stadium tomorrow to host the Redmond Dudes in a non-league contest. First pitch is set for 7:05 PST and can be streamed at the Walla Walla Sweets YouTube page. Tickets are also available at www.sweetstickets.com.