Sweets One-Hit By Raptors, Drop Seventh Straight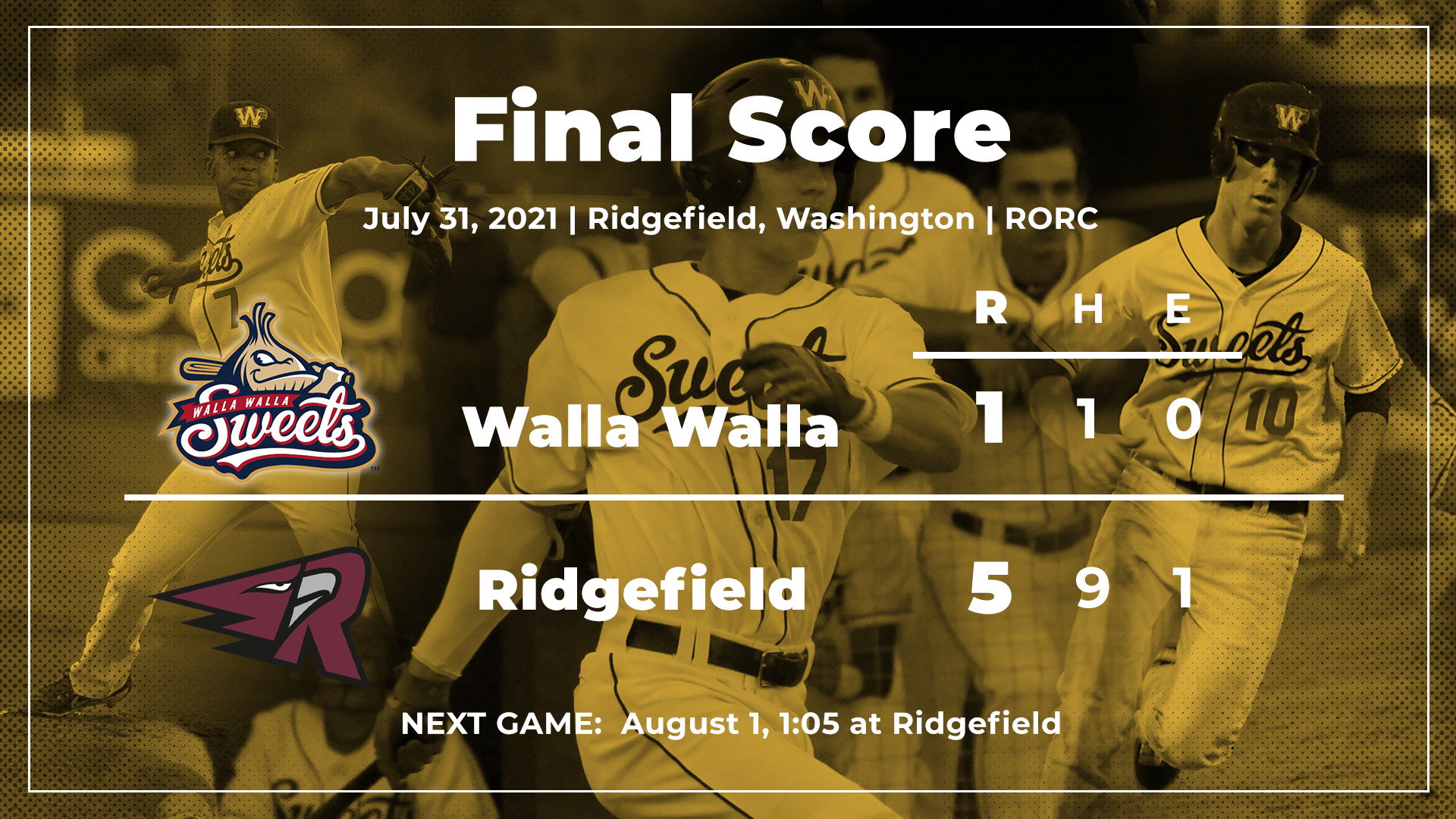 The Ridgefield Raptors picked up their second win in a row over the Sweets Saturday in a 5-1 win at the Ridgefield Outdoor Recreation Complex.
The Sweets dropped their seventh game in a row with the loss, while the Raptors improved to 22-16 and maintained a playoff spot in the South Division.
The Sweets were held to their lowest hit total of the season Saturday, earning just hit in the loss. The lone hit came on a Parker Price solo home run to lead off the top of the fourth, which gave the Sweets a 1-0 lead.
From there, 18 consecutive batters were set down by Raptors starter Brock Gillis and reliever Carson Walters. Gillis struck out nine hitters through six innings, while Walters threw three perfect innings in relief and struck out five while earning his first save.
Joe Ball turned in a quality outing on the other side for Walla Walla. The lefty from Lewis-Clark State threw his longest outing of the year in a 5 1/3 inning, five strikeout, two run performance.
The Raptors were held scoreless until the bottom of the sixth. Caden Connor, the leadoff hitter for the Raptors, broke things open late for Ridgefield with hsis first home run of the summer out to right field. The Ridgefield right fielder hit a two-run homer to to give the Raptors a 2-1 lead they would not give up.
Connor would pick things right back up in the seventh. The Cal State Fulleton outfielder dropped a two-run triple down the left field line to score two more and extend the Raptors lead to 4-1. A Wade Meckler RBI single capped off the scoring in the game.
Connor finished the night 2-for-4 with four RBIs and is now 6-for-10 in the series with seven runs batted in. Connor now leads the WCL with 39 RBIs and has 10 of them in his last five games.
The Sweets try to take one of the three games in the series Sunday when they face the Raptors at 1:05 PST.