Raptors Put Up Record Offensive Night Against Sweets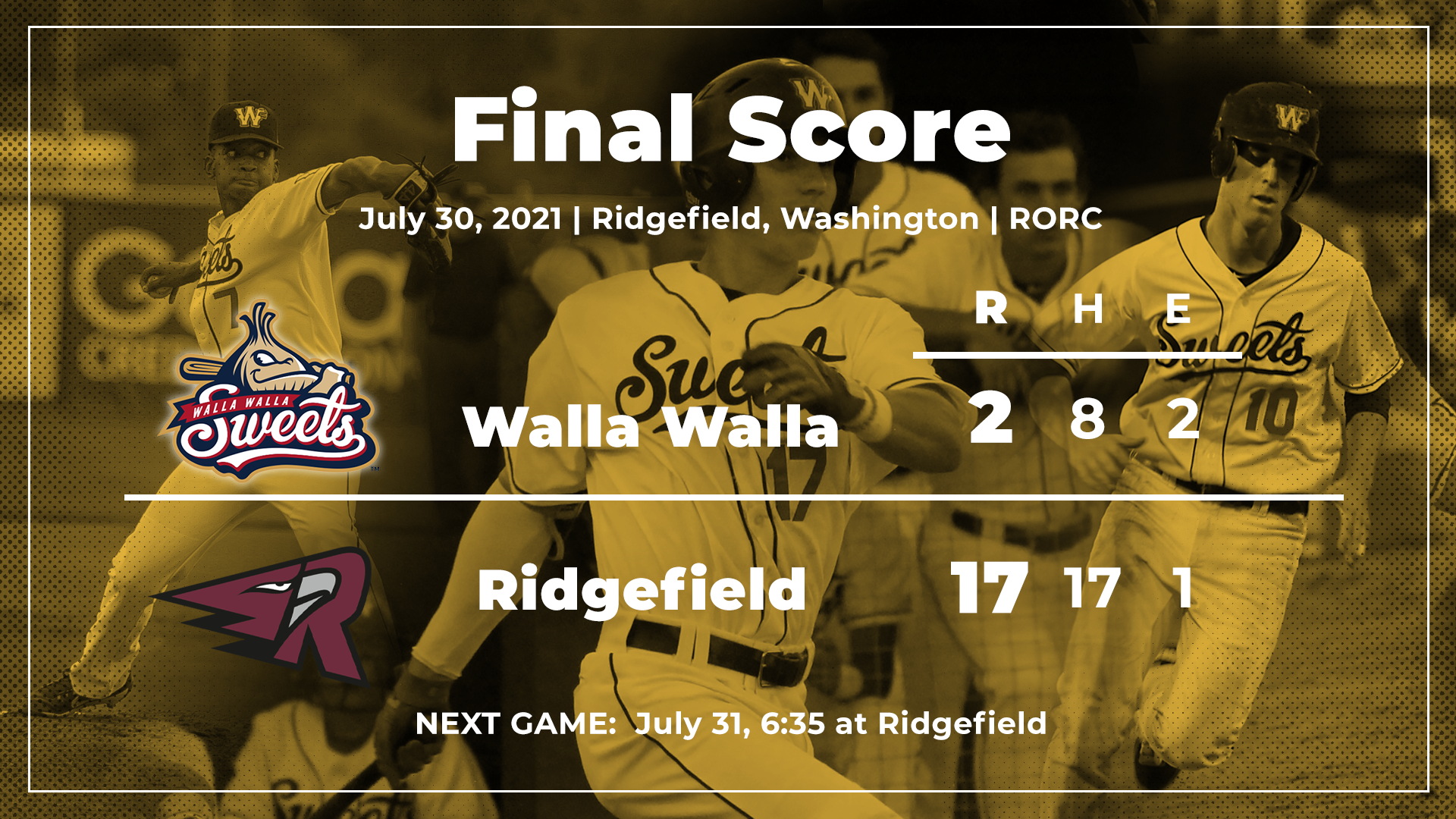 The Ridgefield Raptors scored a season-high 17 runs on 17 hits in a 15 run victory over the Walla Walla Sweets.
Ridgefield set several records, both team wise and individually, including most runs scored in a game in team history and most RBIs in a single game by one player, with shortstop John Peck driving in six.
The Raptors didn't take long to get started offensively. Ridgefield got four hits and a walk to start the game, including a home run by Peck to make it 3-0 against Sweets starter Calvin Kirchoff.
Peck would drive a home un to the opposite field to right center in his next at-bat, launching a two-run blast to make it 7-0 Raptors. Peck exceeded his season high of five RBIs after tripling in another run in the eighth.
On the other side, Raptors starter Jaren Hunter turned in another impressive performance. The right-hander from Oregon State pitched 5 1/3 innings, allowed two earned runs, and struck out a season high six batters to pick up his third victory in his last three starts.
The two runs for the Sweets came on a two-run home run to right center by Justin Folz in the top of the sixth. Folz's home run gives him three for the year and two in his last two games.
The long ball was a frequent occurrence at the Ridgefield Outdoor Recreation Center Friday. The Raptors hit four homers in the game, with catcher Isaac Springs homering in his Raptors debut and Kody Darcy going opposite field for a solo shot in the bottom of the fourth. The Springs home run highlighted a stretch of nine straight runs for Ridgefield between the eighth and ninth innings.
With the loss, the Sweets have now dropped six in a row and are 14-26 overall. The Raptors are now tied for the second playoff spot in the South Division at 21-16 as they seek their first playoff bid in team history.
The two teams meet in game two of the series Saturday at 6:35 PST.