Four Elks Pitchers Combine for Shutout Win Over Sweets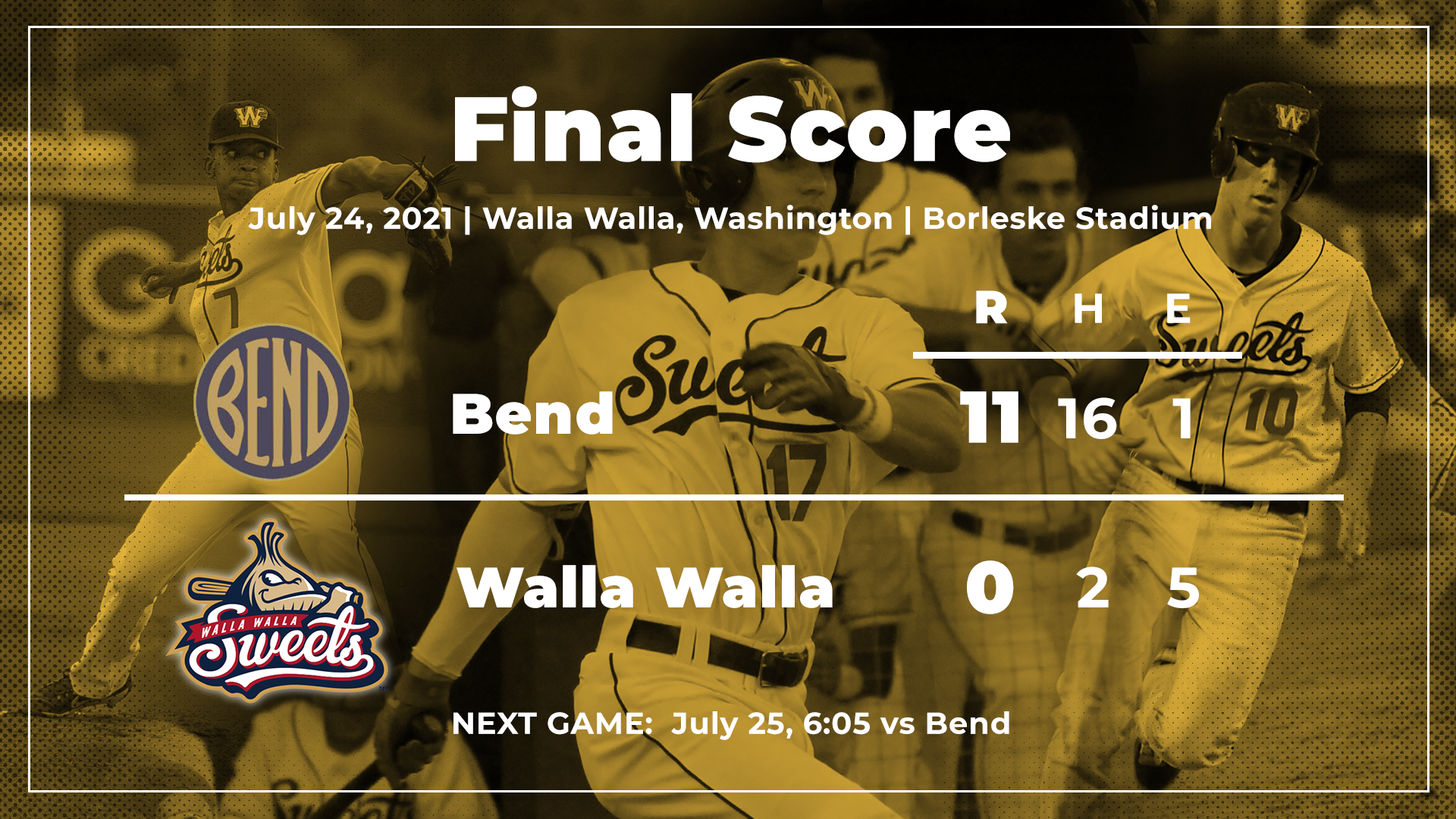 The Walla Walla Sweets were held to just two hits Saturday in a loss to the Bend Elks.
Four Elks pitchers combined to blank the Sweets. Bend snapped a five-game losing streak with the win, while the Sweets fell to 14-21 with the loss and 5-6 in the second half.
The first four innings of the game were scoreless, as starters Nick Irwin and Dillon Holiday combined to allow just four hits through the first four frames.
In the fifth, the Elks struck first for three runs. Gavin Rork, Chase Matheny and Collin Montez all picked up RBI singles as part of a three-run, five-hit half inning for the Elks.
The game took a major turn in the top of the seventh. With one run already home for the Elks in the inning, Collin Montez ripped a 1-1 fastball down the right field line. After the ball was originally ruled foul, the umpires overturned the call and determined the hit to be a two-run home run.
From then on, the Elks would score five straight runs. Bend finished with 16 hits and had seven different players record multi-hit games. Matheny and Montez highlighted the offense for Bend, combining for four hits and six runs batted in.
The Elks delivered an equally impressive showing on the mound. Starter Dillon Holliday tossed six innings of shutout baseball and allowed just one hit. Charlie Adamson, Matt Dallas and Cole Wilkinson threw a combined three scoreless frames out of the bullpen while allowing just one base hit. Holliday earned his second win of the season, while Nick Irwin recorded the loss after allowing three earned runs in 4 2/3 innings.
Parker Price recorded both hits for the Sweets on the offensive side and now has six hits in the series. Defensively, the Sweets struggled, committing five errors.
The Sweets are back in action tomorrow for the rubber match of the three-game series. First pitch is set for 6:05 PST.