Craven Delivers Masterful Performance, Sweets Lose to Wenatchee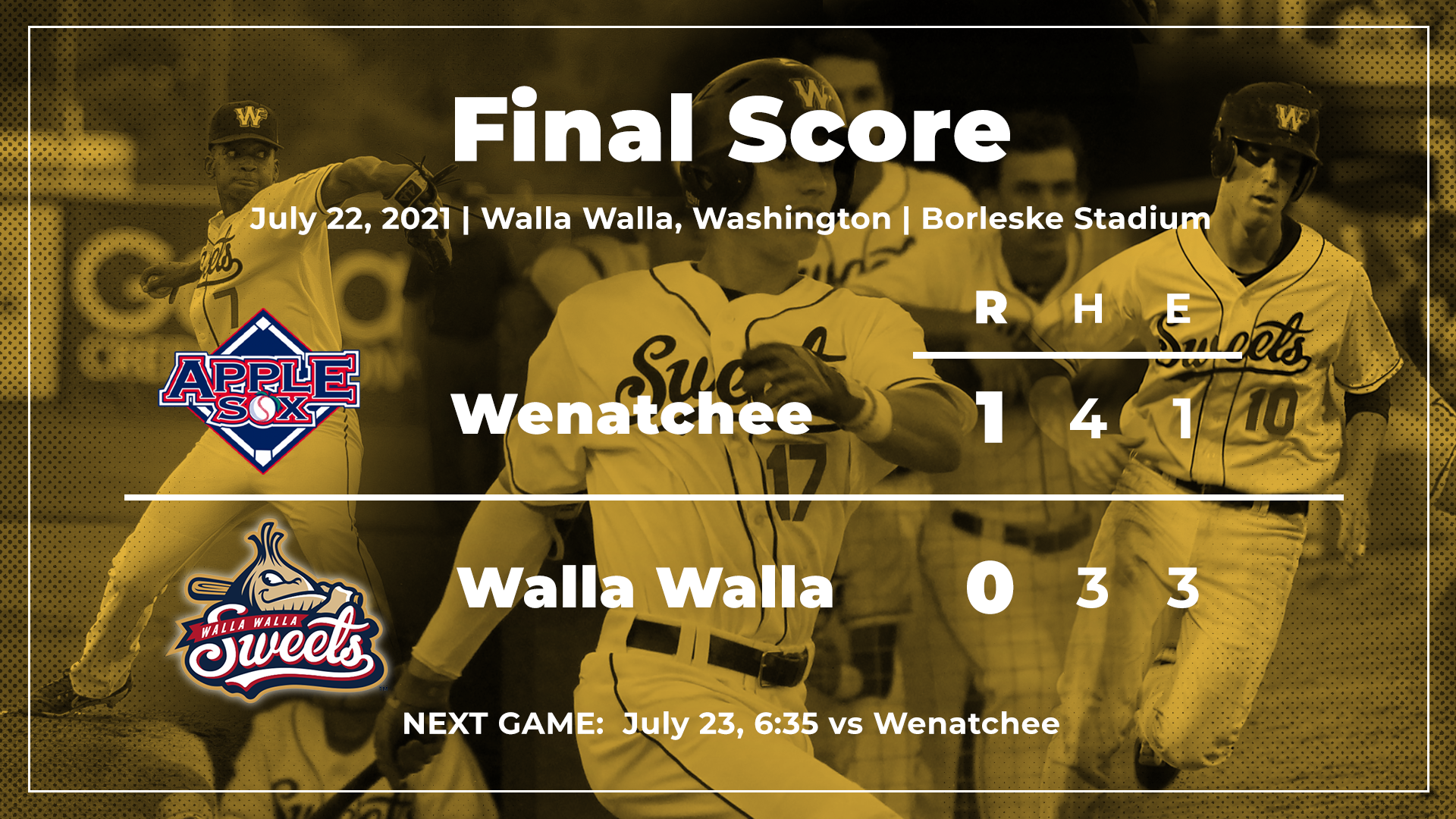 Sweets starter Travis Craven put together one of the best outings of the year by a Sweets pitcher in a 1-0 loss to the Wenatchee AppleSox Thursday.
The left-hander from Whitman College threw eight scoreless innings and struck out 14 batters, the most by a Sweets pitcher this season. Craven surpassed the previous high by Calvin Kirchoff, who had 11 punchouts on July 17.
Craven , who had a season high of six strikeouts coming in, mixed speeds and locations effectively to keep the AppleSox hitters off balance.
"I felt I did a good job mixing sequences and locations throughout the game," Craven said. "I felt like I did a good job with two strikes and was able to work around the zone very well."
Craven stayed in the zone from the beginning of his start to the end. 71 of the 91 pitches Craven threw found the strike zone. The left-hander also did not surrender a walk and allowed just three hits.
The Wenatchee pitching staff was outstanding in their own right on the other side, as pitching ruled this game throughout. AppleSox starter Jacob Hughes put together his best outing of the season, striking out a season best eight hitters while allowing just three hits and walking three.
The lone run of the game came in the top of the ninth inning. Dakota Duffalo reached on an error by the third baseman Eli Paton off of Sweets reliever Caden Kaelber. After Duffalo was picked off at second, Adam Grob drew a walk. After a strikeout to John Newman Jr. and a walk to Luc Stuka to put runners on second and third, Collin Villegas reached on an errant throw by Parker Price that scored Grob from third.
Gavin Gorrell picked up the win for Wenatchee. The lefty from the University of Utah pitched three scoreless innings in relief of Hughes and struck out four batters, including three straight punchouts in the bottom of the ninth to end the game. Caden Kaelber was charged with the loss, but did not allow an earned run.
The Sweets and AppleSox both sit at 13-20 overall on the year. The Sweets are now 4-5 in the second half and are now two games out of first in the North Division second half standings to the Yakima Valley Pippins.
The Sweets begin a three-game weekend series Friday at Borleske Stadium when they host the Bend Elks.