Pickles Offense Dominant in Win Over Sweets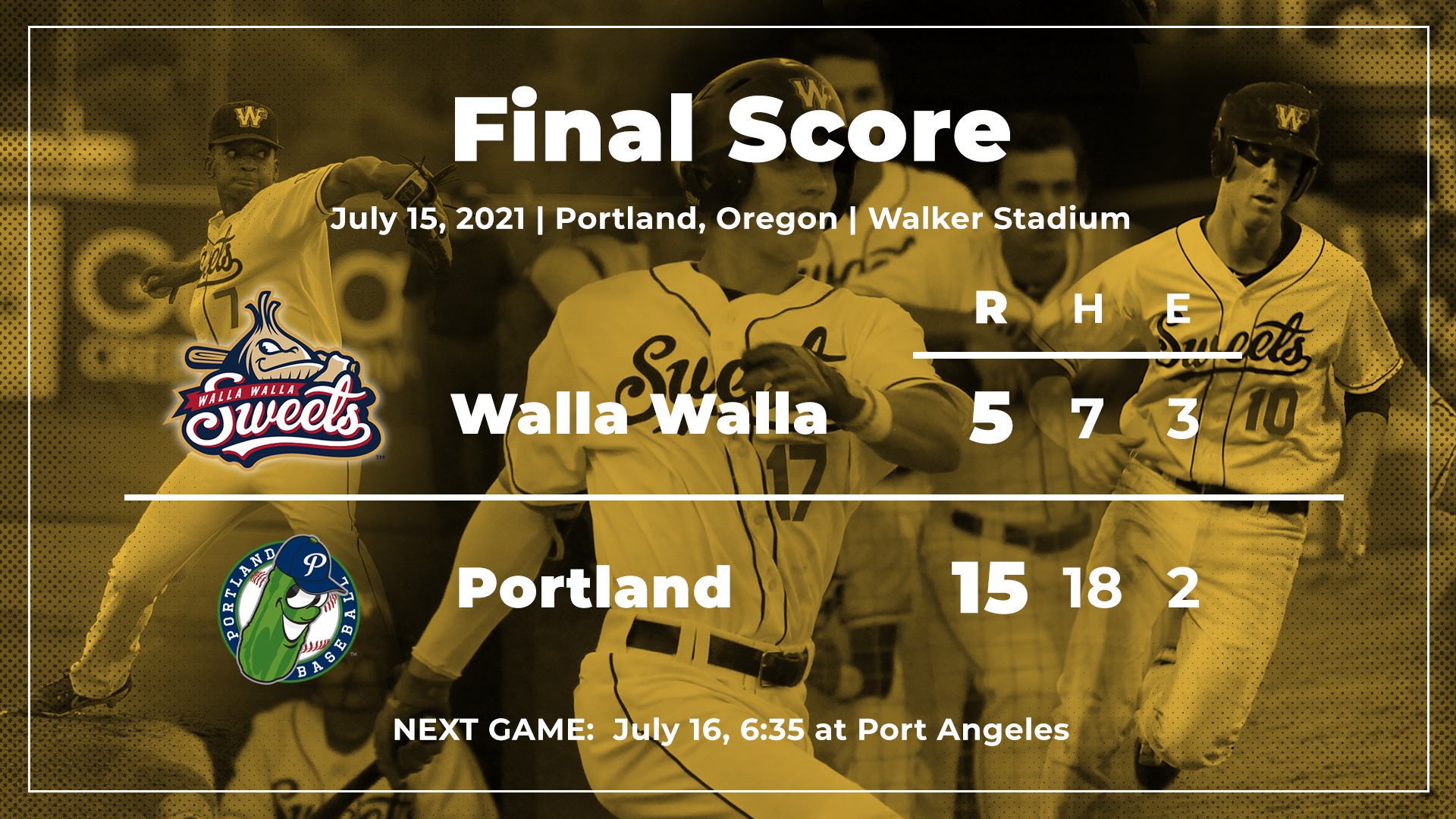 The Portland Pickles posted 15 runs on 18 hits Thursday in a 10-run win over the Sweets.
After posting two runs in the first inning, Portland's offense exploded for six runs in the bottom of the third. The Pickles scored seven more in the next three innings to run away with the game.
With the game tied at two in the third, Leo Mosby got the scoring started for the Pickles with a two run single. Daniel Hirose singled in two more and was followed by a two run single by Gabriel Arellano to cap off a six run, seven hit bottom of the third for Portland.
The Pickles picked up four more runs in the fifth on a grand slam from Ryan Guardino. The outfielder from Wofford was one of seven Pickles with multiple hits in the game. Matt Jew led the way with three hits and three runs.
Matthew Clark led the offense for Walla Walla with a solo home run to left center. Clark is the second Sweet to record multiple home runs this season after hitting his second home run of the season.
Seth Ryberg was 1-for-5 with two RBIs for the Sweets. Ryberg doubled in two runs in the top of the third to tie the game.
Eric Marrujo pitched three innings for the Pickles, allowing one earned run and picking up the win in his second appearance against Walla Walla. Jacob Dahlstrom, who threw 2 1/3 innings and allowed six earned runs, was charged with the loss.
The Pickles upped their record to 17-10 and 2-1 in the second half, while the Sweets dropped to 10-17 overall and 1-2 in the second half. The Sweets are two games out of the second playoff spot in the North Division to the Bellingham Bells.
The Sweets hit the road again tomorrow to start a three-game series against the Port Angeles Lefties. First pitch is set for 6:35 PST from Civic Field in Port Angeles, Washington.