Sweets Pull Out Close Victory Over Pickles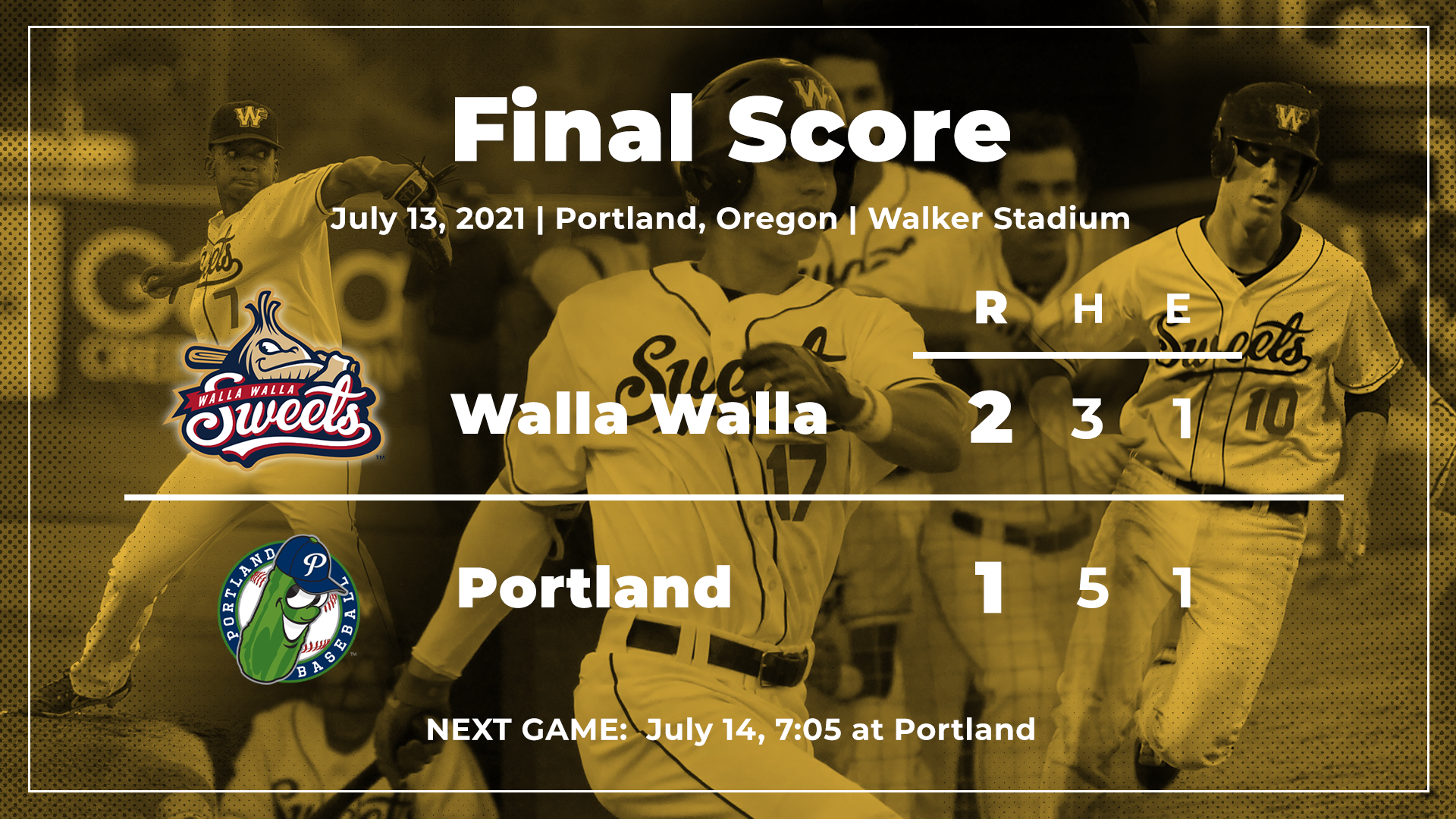 The Walla Walla Sweets squeezed out a thrilling victory over the Portland Pickles Tuesday.
The Sweets snapped a four-game skid with a 2-1 victory over Portland, improving to 10-15 on the year. Walla Walla also took home its first win over the Pickles this season.
Neither team produced a run through the first six innings. Mason Kokodynski delivered his best start of the season, throwing six scoreless innings with five strikeouts on the bump while allowing just three hits.
Kokodynski lowered his ERA to 1.61 on the season, the second best mark in the West Coast League. The right-hander from LMU used his fastball, slider and changeup to keep Pickles hitters off balance.
The Sweets broke open the scoring in the seventh and held the lead until the end. Justin Folz started off the inning with a double and was moved to third by a ground ball by Seth Ryberg. With the infield moved in, Will Grimm bounced a ball to second that scored Justin Folz. Grimm later scored on an error to cap off the scoring for the Sweets.
Logan Hurd worked 1 2/3 scoreless innings before handing the ball to Caden Kaelber. Kaelber recorded the final out in the bottom of the eighth with runners on first and second, striking out pinch hitter Jacob Jablonski.
In the ninth, the Pickles cut the lead in half with two outs of Kaelber. Matt Jew picked up a lead off double and later scored on a pinch hit double by Eamonn Lance. After a pop up dropped on the infield in front of Kaelber, the right-hander forced a ground out from Connor Henriques to first to strand two runners on and pick up the save.
The two squads meet again Wednesday night at 7:05 PST. The game can be streamed at www.mixlr.com/sweetsbaseball.