Sweets Drop Close Contest to Corvallis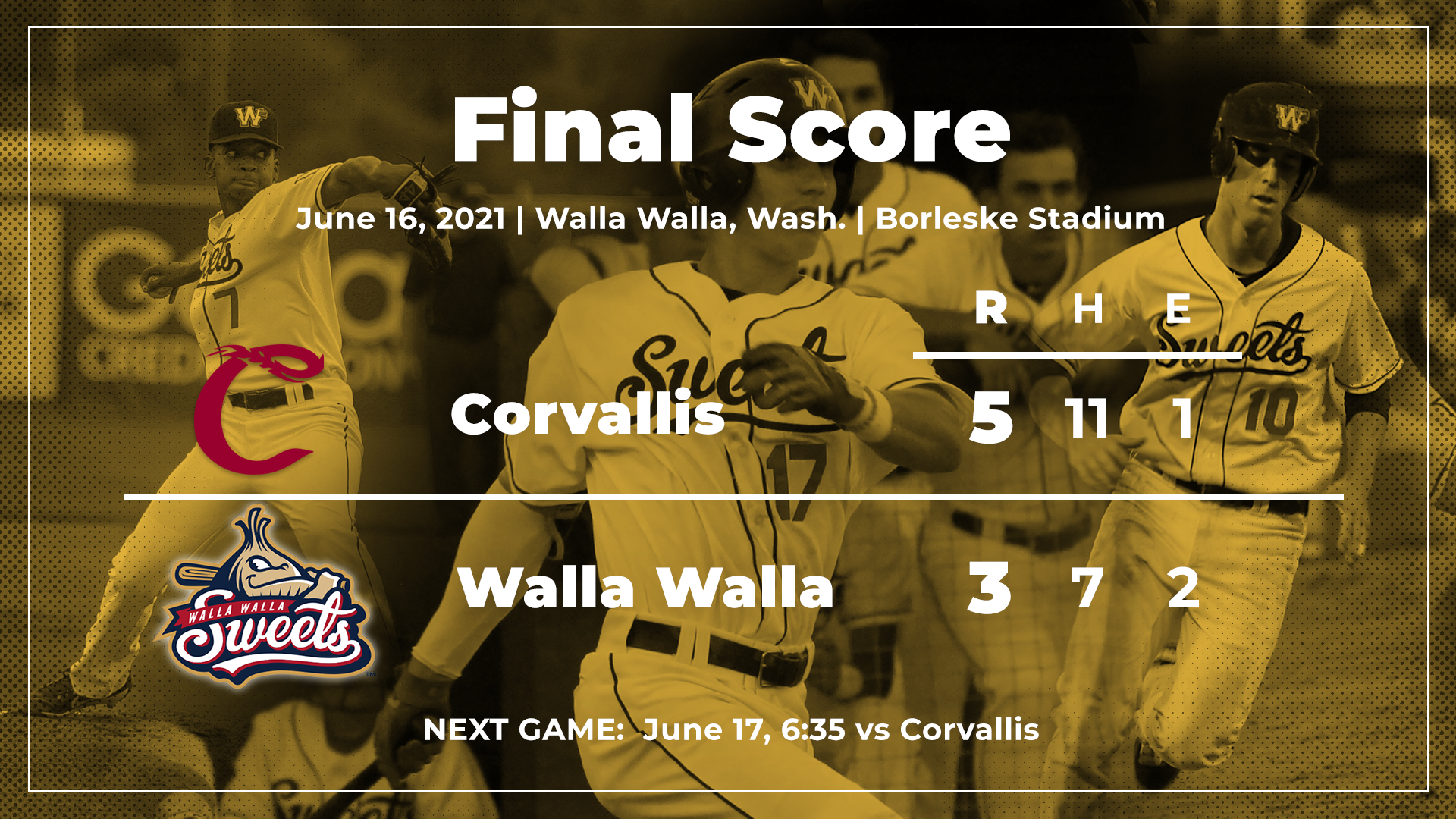 The Corvallis Knights earned their fifth win in a row Wednesday, defeating the Sweets by a score of 5-3.
For the Knights, this marks their second series win of 2021. They now sit at 6-2 and are in first place in the South Division. The Sweets are 5-6 and tied for third in the North Division.
It was a back-and-forth contest from start to finish. Down 3-2 in the eighth inning, the Sweets tied the game off a Chris Conniff single, a Justin Folz walk, and an RBI single from Will Grimm.
The Sweets had the bases loaded with no outs, but Knights reliever Brock Townsend recorded three straight strikeouts to keep the game deadlocked.
In the top of the ninth inning, Travis Bazzana dropped a drag bunt down the third base line for a hit. After a Thomas Dukart single, Braiden Boisvert came through with the go-ahead base hit after entering the game for the injured Nick Vogt. Tanner Smith added on a base hit to make it 5-3.
Both teams showcased talented bullpen arms in this game. Dylan Schwartz struck out eight batters for Walla Walla in four innings, while Ethan Ross of Corvallis struck out seven hitters in three innings of work. Neither pitcher surrendered a run, and Schwartz set a new season record for a Sweets relief pitcher in strikeouts.
Townsend got the win for Corvallis, while Eric Romo picked up his first loss. Conniff, Grimm and Quentin Ayers all had multi-hit games for Walla Walla.
The Sweets close out a three-game series tonight at 6:35 against Corvallis at Borleske Stadium.