Sweets Fall to Hot Hitting Corvallis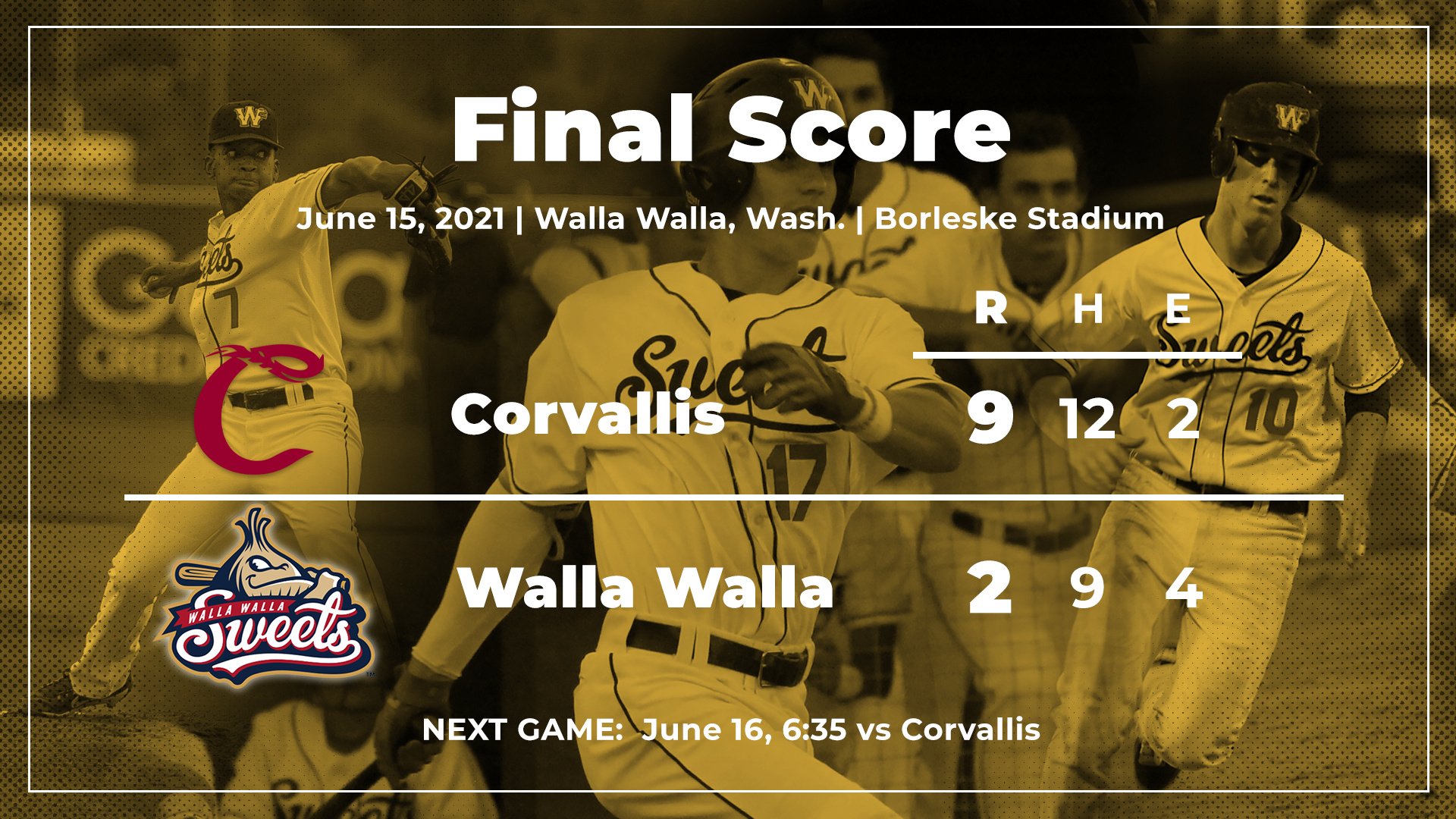 Travis Bazzana drove in four runs and posted three hits as the Corvallis Knights defeated the Sweets 9-2 Tuesday.
The Sweets struck first in the second inning on an RBI single from Paul Myro, but it was all Knights from there. The Knights picked up six runs between the third to fifth inning, highlighted by a two-run single and a three-run triple from Bazzana.
The Australian shortstop continued to showcase why he's been the best hitter in the WCL, raising his average to a league-best .485. Bazzana's four runs batted in are a new season high.
Nick Vogt posted a three hit night for Corvallis as well. Tanner Smith sealed it for the Knights with a three-run double to left in the top of the ninth.
The highlight of the night for the Sweets was a home run to left by Nation Wood in the bottom of the ninth. The Saddleback College outfielder drove a first pitch fastball over the opposite field wall for his first home run as a Sweet.
Myro, Parker Price, Chris Conniff and Wood each had multiple hits for the Sweets.
Sean Wiese picked up the win for the Knights. He pitched five innings in relief and did not allow a run while striking out five.
The Sweets host the Knights again Wednesday at 6:35 PST.