Llewellyn Takes Home WCL Pitcher of the Week Honors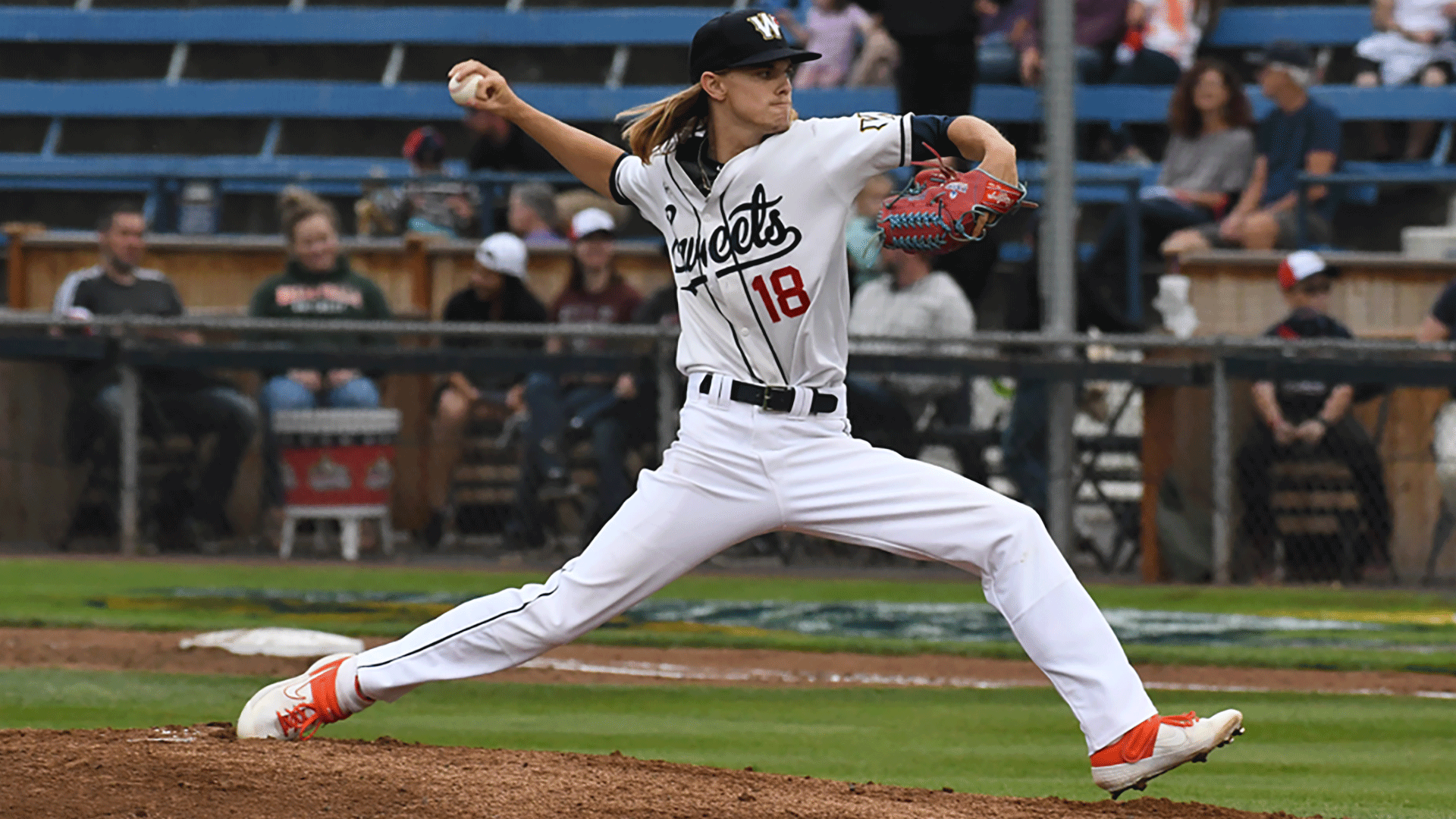 Sweets starting pitcher Brandon Llewellyn has been named the West Coast League Pitcher of the Week, per WCL commissioner Rob Neyer.
Llewellyn takes home the award following an impressive home opening start for the Sweets against the Port Angeles Lefties. The right-hander from Pepperdine threw seven scoreless innings and allowed no runs on one hit and five strikeouts Friday and earned his first win of the season.
For Llewellyn, he hopes this is first of many awards he'll receive this summer.
"The WCL and Sweets have been a great way for me to start of the summer," Llewellyn said. "I could not have hoped for a better group to do all of this with. Hoping this won't be the last time you see my name on the list and I'll be back and ready for more."
Llewellyn has looked sharp in two starts thus far in 2021. The Colleyville, Texas, native has thrown 11 scoreless innings without allowing a run, is tied for the league lead in ERA at 0.00, and is tied for second in the WCL with 12 strikeouts. Opponents are hitting just .086 against him.
The Sweets are back in action Tuesday at Borleske Stadium when they host the Corvallis Knights. Tickets are still available at www.wallawallasweets.com.