Sweets Hang On For Home Opening Victory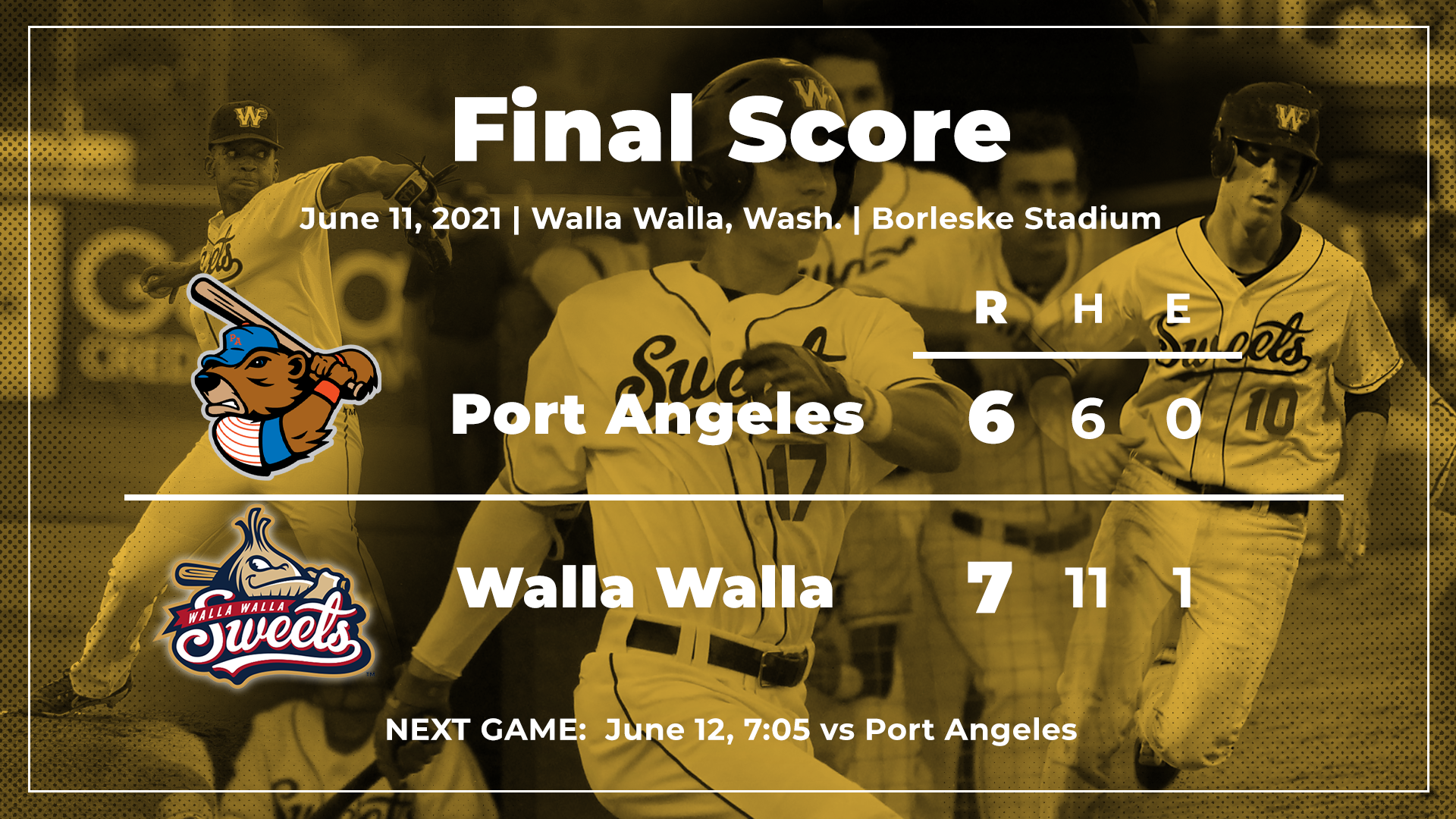 For the first time in over 660 days, the Walla Walla Sweets played and won a game at Borleske Stadium Friday.
In front of a sellout crowd, the Sweets won what turned into a down-to-the wire contest. The Sweets took game one of a three-game series against the Lefties, 7-6, improving to 4-3 on the season.
From the first to eighth, the game was a one-sided affair. Sweets starting pitcher Brandon Llewellyn dealt another impressive start. The Colleyville, Texas, native went seven innings without allowing a run. He allowed just one hit and struck out four, and now is tied for the WCL lead in ERA.
For Llewellyn, who dominated with his fastball, changeup and curveball, it was great to have the crowd backing him at Borleske.
"Walla Walla fans are awesome," Llewellyn said. "They were definitely one of the best crowds that I've ever pitched in front of. It was a great atmosphere and I can't wait to do it again."
The offense fed off the energy of the Walla Walla faithful as well. The Sweets matched their season high in hits with 11 last night, and scored the first seven runs of the game. Colin Wetterau and Connor Cirillo each posted new season highs with three hits.
The Lefties made it a close game in the top of the ninth after rallying to score six runs. Jack Holman hit a two run home run to right to make it a one-run game, but Eric Romo sealed the deal after striking out the next batter, Kai Saterstrom, to earn his second save.
The Sweets will play the Lefties again tonight at 7:05 PST.