Sweets Bats Struggle in Loss to Wenatchee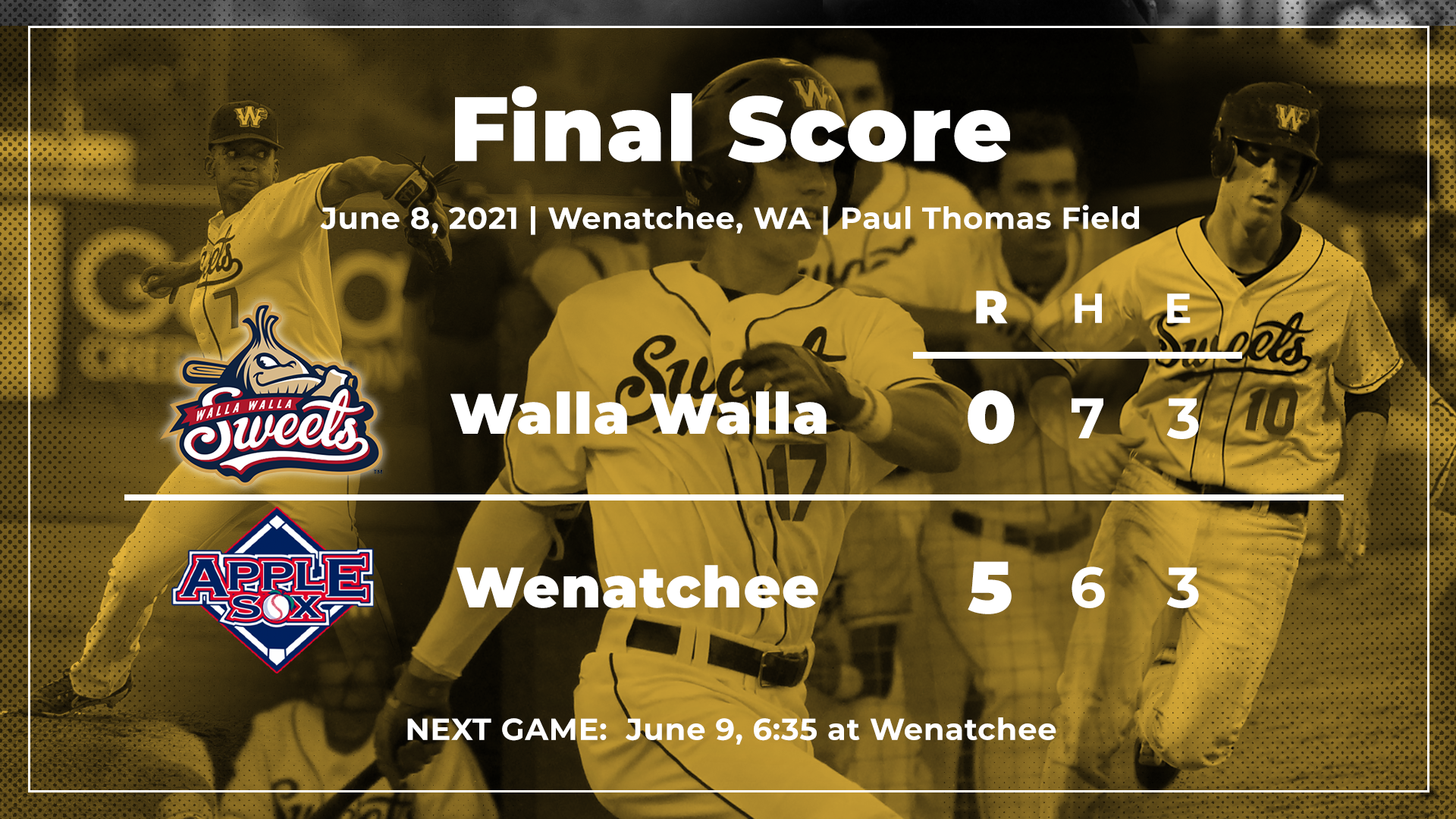 Hunter Salinas pitched five innings of shutout baseball as the Wenatchee AppleSox defeated the Sweets 5-0 Tuesday.
Salinas turned in the best outing of the year for the AppleSox thus far, striking out five hitters while allowing just three hits and one walk. Reliever Tyler Chipman threw scoreless innings before handing the ball to Chase Grillo for a scoreless ninth to complete the shutout.
The AppleSox scored two runs in the bottom of the third inning thanks to two doubles from Mark Steward and Aidan Selfridge. Selfridge, playing in his first game in Wenatchee, ripped a line drive down the left field line to plate Steward and give the AppleSox a 2-0 advantage against Sweets starter Nate Dahle.
Outside of those two doubles, Dahle looked strong on the hill. He went four innings in his first start and allowed two runs while setting the Sweets record this seasons for most strikeouts by a pitcher in a game with nine. He also showed improved control from his first relief outing, as he did not walk a batter.
Adam Growb, the shortstop for Wenatchee, delivered the decisive blow in the seventh on a no-doubt home run over the fence in left field. Tino Bethancourt singled in a run in the eight to round out the scoring for Wenatchee.
For Walla Walla, Cayden Delozier highlighted the offense. He finished 2-for-2 with two singles and two walks in his first start at first base.
"I'm seeing the ball really good right now," Delozier said. "I wasn't making that great of contact against the Black Bears, but I was able to get in the cages Monday and get some help from LP (Larry Price) and make some adjustments."
The Sweets are back in action Wednesday to take on the AppleSox starting at 6:35 PST from Paul Thomas Sr. Field. You can tune in at www.mixlr.com/sweetsbaseball.