Four Run Eighth Inning Propels Sweets to 2-0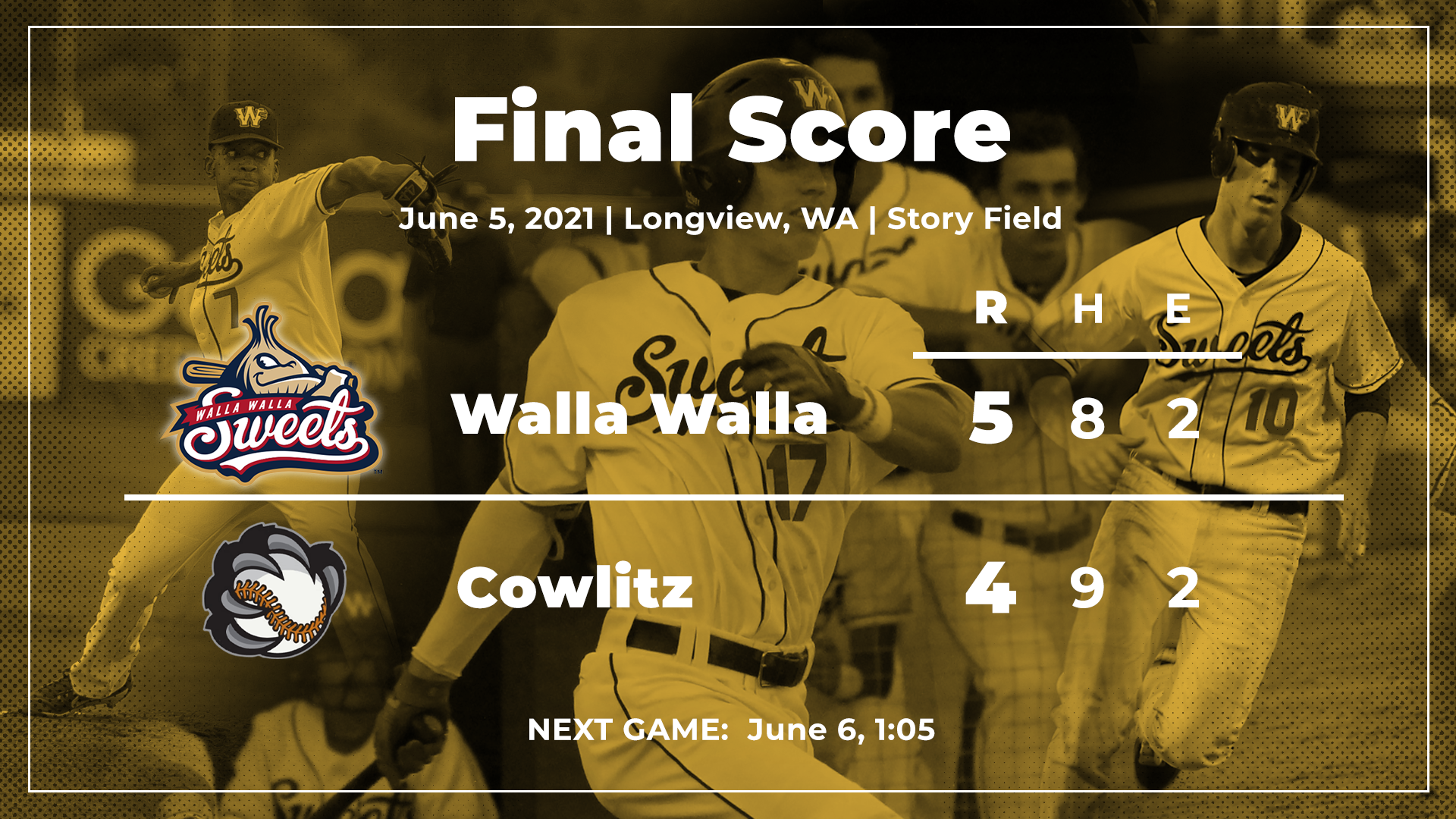 The eighth inning was kind to the Sweets once again on Saturday, as Walla Walla picked up a 5-4 victory against the Cowlitz Black Bears.
Like Friday, game two of the series started as a pitcher's duel. Cowlitz snuck one unearned run across in the bottom of the first, but that was all they could muster up against Sweets' starter Brandon Llewellyn. The right-hander from Pepperdine delivered four innings and struck out seven batters.
Walla Walla's offense got started in the fourth courtesy of Justin Folz. The Sweets third-baseman ripped a high fastball to the deepest park of the ballpark in center for a solo home run. Folz tied the game 1-1 and delivered the first home run of the year for the Sweets.
After going down 2-1 in the seventh, the Sweets responded with their best scoring inning of the year. Folz delivered a leadoff single, one of four hits for him on the night. From there, a walk and back-to-back errors gave the Sweets two runs to make it 3-2.
Following the errors, Jackson Lapiner stepped up as a pinch-hitter. The Golden West product ripped a two-run single to right to give the Sweets all the runs they'd need. Lapiner, a utility player, then took over on the mound in the bottom half of the inning and shut the door with a four-out save.
"I had some trouble with the slider, but was still able to get some swings and misses," Lapiner said. "I trusted my fastball a lot tonight, and got it done."
The Sweets go for the three-game sweep of the Black Bears Sunday starting at 1:05. You can listen in at www.mixlr.com/sweetsbaseball