Where Are They Now? Series: 2019 Edition
Sweets Cross 30 Wins, Reach Postseason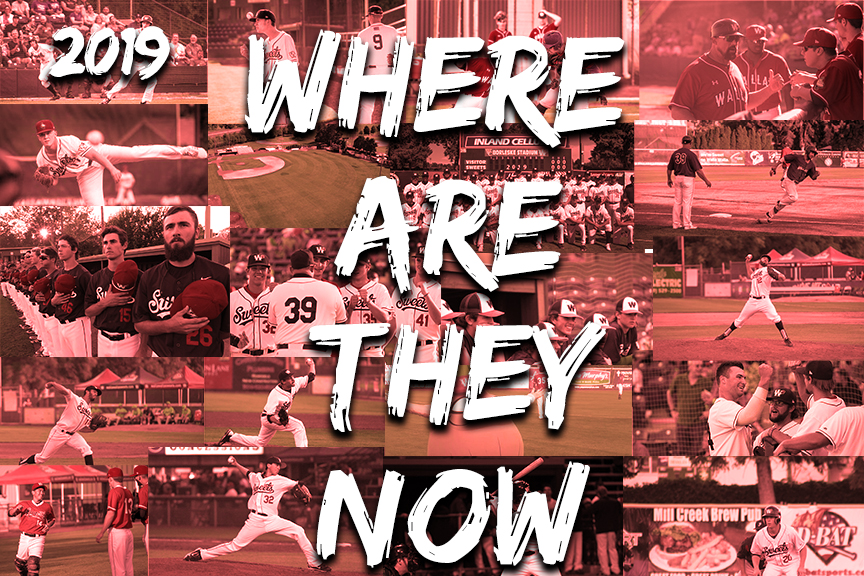 The final edition of the "Where Are They Now?" series looks at the 2019 Walla Walla Sweets and their run to the Wets Coast League postseason.
The Sweets found their way into the playoffs for the first time since 2013 and won 30 games or more for the third time in franchise history. They wasted no time out of the gate, winning eight games in a row to set their longest winning streak to start a year in team history.
The Sweets began their 2019 season with a sweep of the eventual league champion Corvallis Knights, a sign that there were special things to come in Walla Walla. The Sweets followed this series with a sweep of the Bend Elks in dominating fashion. Patrick Caulfield led the way offensively and was named the West Coast League Player of the Week, going 14-for-25 at the dish.
Caulfield was one of six members of the Sweets to be recognized by the WCL. He received first team honors while pitcher Travis Craven earned a second team nomination. Brayde Hirai, Cesar Lopez, Brock Ephan and Reid Sebby were named honorable mentions.
The Sweets ended the first half of the 2019 season 18-9, good enough to secure them a spot in the postseason. The Sweets earned themselves a postseason bid and a matchup with the Knights in the WCL South Division Series. The Sweets dropped game one before evening the series in game two, one of the best games of the season and in franchise history for the Sweets. After Caulfield tied the game in the ninth with a single, Justin Folz shattered the tie with a grand slam. After capping the six-run rally with a single, Hirai closed out the Knights to win game two. Despite falling in game three, the Sweets still achieved their first postseason victory since 2011 and had one of the more memorable seasons in team history.
Pitchers
Catchers
Infielders
Outfielders
Other