Where Are They Now? Series: 2018 Walla Walla Sweets
Lopez and Johnston Among 2018 Sweets Returning in 2021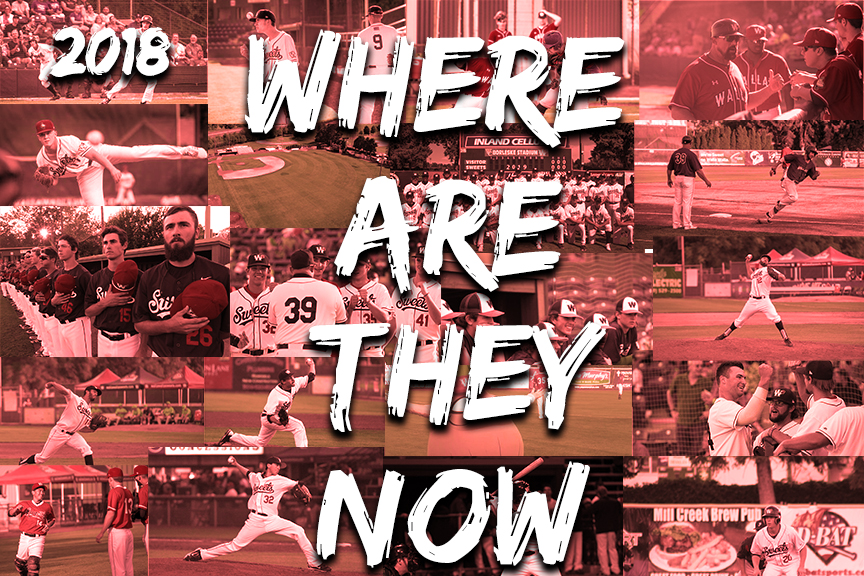 With the 2021 Walla Walla Sweets season now less than a month away, we continue to look back at the last few season of Sweets baseball with the 2018 edition of the Sweets.
The Sweets put together another winning campaign in 2018, finishing their season 28-26. The Sweets finished just one game behind the Portland Pickles in the first half and ultimately missed the postseason.
One player from the 2018 squad, outfielder Cesar Lopez, is still on the team entering 2021. Lopez still has fond memories of his first season.
"A lot of my favorite memories are the friendships you make with the players and coaches on the team," Lopez said. "I have a lot of great memories with the Sweets."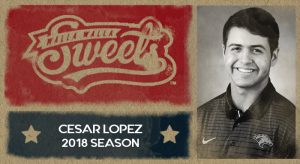 West Coast League teams were not the only teams the Sweets squared off with in 2018. The Sweets played in the second annual Walla Walla Valley High School Showcase Game. The Sweets took on some of the most talented high school baseball players from the area in an exhibition style game to raise funds for the youth baseball and softball programs in the Valley. The high school squad was coached by Jeff Cirillo.
Another unique promotion the Sweets held was Adam West Night, which took place in late June. The Sweets wore Adam West themed jerseys which were autographed and auctioned off after the game with the proceeds benefitting the Little Theatre of Walla Walla. The Sweets also won the game on a walkoff, 5-4.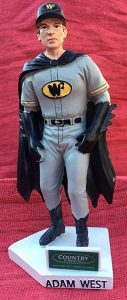 Promotional Adam West Statue given to Sweets fans on Adam West Night.
Mariner Moose also made another appearance at Borleske Stadium. In one on-field performance, members of  the Walla Walla county police department tried to put the Moose back in the wilderness. Team President Zach Fraser stopped the attempt, and the Moose smashed a pie in on-field emcee Sean McKillip's face later on in the game.
Pitchers
Catchers
Infielders
Outfielders
Staff