Where Are They Now? Series: 2017 Edition
Historic Hitting Led The Way For The 2017 Sweets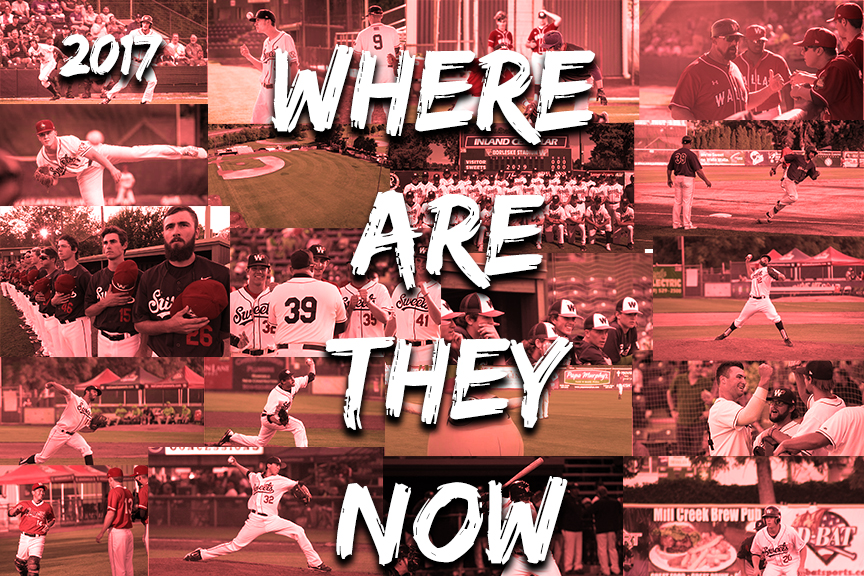 2017 marked the eighth season of Walla Walla Sweets baseball and the second under manager Frank Mutz. The Sweets brought in plenty of new faces for the 2017 campaign as they looked to get back to the postseason for the first time since 2013.
The Sweets began their 2017 season on a high note, sweeping Wenatchee to start the year and winning four of their first six games. The Sweets balanced offense played a big role in that start. Ultimately, the Sweets finished the 2017 season with eight different hitters batting above .280, the highest mark for any Sweets team in club history.
Many members of the Sweets lineup were recognized for their impressive numbers. Third baseman and Gonzaga product Nick Nyquist was the lone member of the roster to be named to the WCL All-League First Team.  He finished the season with 55 hits, 36 runs, 24 RBI's, and 12 doubles.
J.J. Hancock, an outfielder, was also recognized for his efforts at the plate. Hancock paced the Sweets and finished top five in the WCL with a .360 average. He scored 28 runs and collected 58 hits, 12 doubles, four triples and 22 runs batted in. These numbers earned him a spot on the WCL All-League Second Team.
On the pitching side, Chris Lincoln led the way for the Sweets and earned All-League Second Team honors as well. Lincoln posted a 1-1 record for Walla Walla across nine appearances and six starts. He finished the season with an ERA of 4.05 while striking 36 batters out in 33.1 innings of work.
The Sweets ultimately missed out on the 2017 postseason by 3.5 games, finishing with a record of 25-29. The Sweets finished fourth in the WCL in attendance, bringing in just under 35,000 fans for the season. The Sweets had a solid first half, finishing 15-12. Unfortunately, they finished one game out of a playoff spot to the Bellingham Bells.
Pitchers
Catchers
Infielders
Outfielders
Staff