Sweets Add Two Talented Univ. of Arizona Recruits
Walla Walla brings on two positional players with strong bats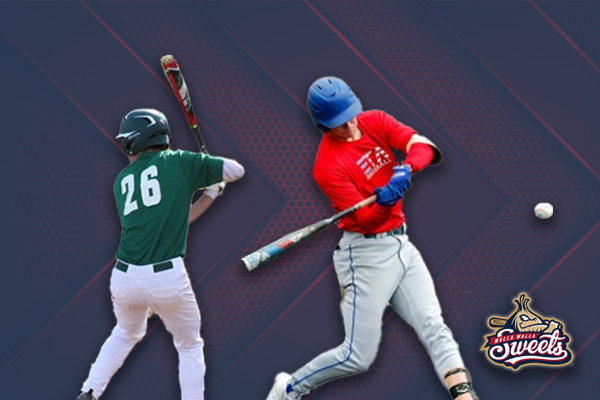 Two class of 2021 graduates will get their first taste of collegiate baseball this summer in Walla Walla.
The Sweets signed two University of Arizona commits Thursday in Tyler Whitaker and Matthew Clark. Clark primarily plays the outfield while Whitaker plays third base, right field and left field.
Hailing from Las Vegas, Nevada, by way of Bishop Gorman High School, Whitaker is a versatile outfielder with good arm strength. He's topped 90 miles per hour on his fastball while pitching for Bishop Gorman as well and has great speed on the base paths.
Manager Larry Price is excited about the two newest additions to the Sweets.
"Tyler Whitaker comes to the Sweets with a tall 6-foot-4 frame and plus 200 pounds," Price said. "He runs very well and also has a strong arm."
Whitaker also projects as a powerful bat for the Sweets and the Wildcats. He has a fluid, balanced swing and is capable of hitting for power to all fields due to his high bat speed.
Clark, a resident of Upland, California by way of Damien High School, brings a similar skillset to the table. Clark brings great defensive intangibles to the table and shows good fundamentals in the outfield defensively. The Damien High School senior has a strong arm and has a compact and quick release when throwing the ball.
"Matthew Clark comes to the Sweets as a solid 6-foot-2, strong 205 pound outfielder who runs well," Price said.
Clark adds another right-handed bat to the Sweets lineup. He's proven capable of hitting behind runners and hitting the ball to all fields. He excels at making solid contact and can hit pitches effectively from anywhere in the zone.
The two signings continue to showcase the Sweets' pipeline to the Pac-12. Clark and Whitaker are the fifth and sixth players to sign with the Sweets from the Pac-12 conference, with players from Washington State, UCLA and Oregon State on the roster as well.
"The Sweets are very fortunate to have these University of Arizona commits," Price said.