Where Are They Now? Series: 2015 Edition
Walla Walla Brings On New Manager, Marking New Era in Sweets Baseball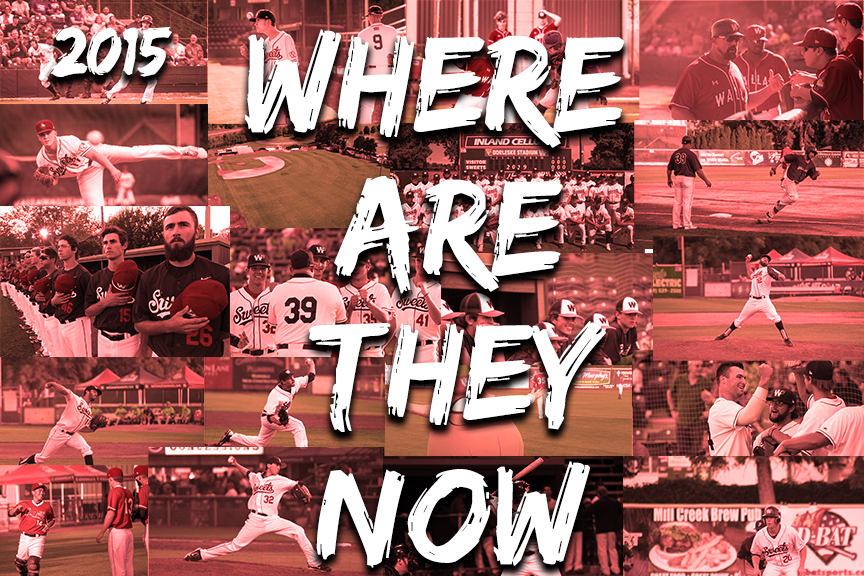 The next edition of the "Where Are They Now Series" looks at the 2015 Walla Walla Sweets, the sixth team in the history of Walla Walla baseball.
2015 brought in a new era of Sweets baseball under new manager Frank Mutz. Mutz brought with him great experience and a wealth of professional baseball knowledge.
Mutz enjoyed great success as a player and coach prior to Walla Walla. He played baseball at the University of Hawaii and was drafted in the 23rd round of the Major League Baseball draft by the California Angels following his college career. He pitched three seasons in the Angels organization, played briefly with the Oakland Athletics in 1994, and was a scout for both the Diamondbacks and A's from 1994 to 1998.
In between his professional playing and scouting stints, he served as the manager of the Kenai Peninsula Oilers, where he was named ABL manager of the year in 1991.
Up until August, the Sweets played .500 baseball and were in the WCL playoff picture. The end of the season did not bring as much luck, however, as the Sweets lost nine of their final ten games to finish 22-31. Walla Walla placed fourth in the East Division.
Pitchers

Catchers
Infielders
Outfielders

Staff