Sweets Add Two More Versatile Position Players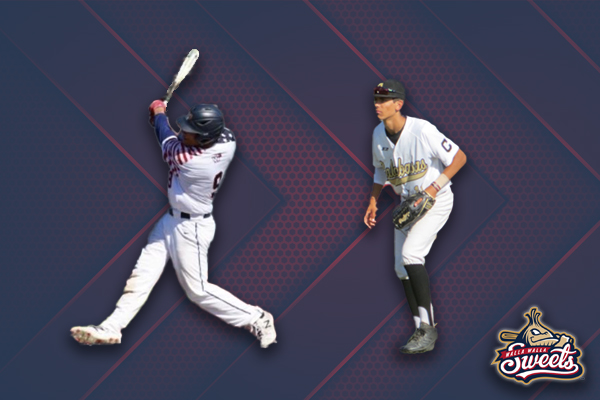 The Sweets continued to expand the depth of their roster Thursday with two new signings.
The two newest members of the Sweets roster, Jackson Lapiner and Nation Wood, give the Sweets two more versatile options in the outfield. Both players were slated to be on the 2020 roster before the COVID-19 shutdown.
Starting up north in Washington, Wood hails from Kirkland, Washington and is in his first season at Saddleback Community College. The left-handed hitting outfielder tore the cover off the ball to start the season. In 13 games, he hit .449 with three home runs, 19 RBI's and 22 runs scored.
Wood comes from Lake Washington High School, where he was ranked the fourth best outfielder in the 2019 Washington class. So far the success from his days at Lake Washington have translated well to the collegiate level.
While at LWHS, Wood was a two-time all state selection and a three-time all-conference selection, winning the conference MVP award in 2019. Wood's father, Michael, played baseball at the University of Washington.
Moving over to California, Lapiner is currently in his first campaign at Golden West College. Lapiner is a graduate of Calabasas High School where he played outfield, infield and pitched as well.
Lapiner is a dynamic outfielder that can play a variety of roles in Walla Walla. The left-handed hitter has a quick bat along with a strong arm and good defensive instincts.