Sweets Bring in Two Bruins
UCLA duo set to join Sweets for 2021 season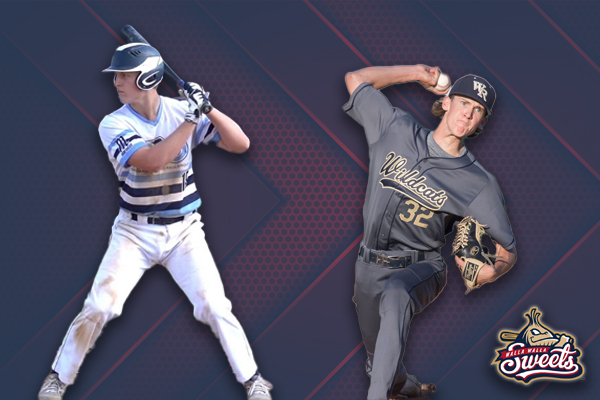 Two more players from California will make their way up the west coast to play in Walla Walla this summer.
The Sweets signed current UCLA infielder Eli Paton and 2021 Bruins commit James Hepp Friday.
Paton hails from La Canada, California, and primarily plays first base. He was rated the second-best first basemen in California and the 10th best first basemen nationally out of high school.
Paton enjoyed a decorated prep and high school career prior to UCLA. He was a member of the United States 15U National Team back in 2017. At Maranatha High School, he batted .375 in his shortened senior season and was named to the All-Tournament Team at the 2018 WWBA World Championship.
Outside of playing baseball, Paton's favorite MLB player is Corey Seager and he roots for the Los Angeles Dodgers and Los Angeles Lakers. His uncle, George Paton, attended UCLA and is currently the General Manager of the NFL's Denver Broncos.
Hepp, a UCLA commit, is in his senior season at West Ranch High School in Valencia, California.
After a shortened junior year, the 6-foot-7 pitcher is excited to be back on the diamond.
"It feels amazing to be back together with my high school teammates and coaches after an abrupt and devastating year off," Hepp said. "I missed playing so much and won't take a moment of this season for granted. I can't wait to get back out there on the mound and get started!"
Hepp is also looking forward to his first season as a Bruin. He is confident that the Bruins will continue their track record as a program that develops great pitchers.
"I am so grateful to be going to UCLA and look forward to the opportunities that await me," Hepp said. "There is no doubt that the UCLA program will have continued success due to the stellar coaching and the extremely talented players."