Where Are They Now Series? 2014 Edition
Two Playoff Births, One Division Title Wrap Up the first Five Years of Sweets Baseball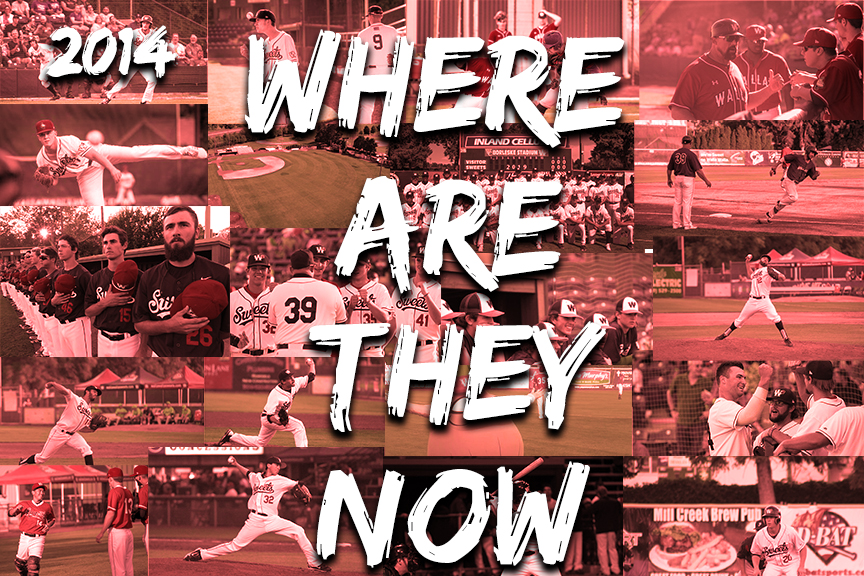 The next edition of the "Where Are They Now Series" examines the 2014 Walla Walla Sweets, the fifth team in the history of Walla Walla baseball.
After a promising campaign in 2013 that brought home the second division title in four seasons, the Sweets were unable to replicate that success in 2014. Walla Walla was unable to overcome a tough start to the season, but still managed to finish the year over .500 at 28-26. The Sweets found their rhythm toward the end of the year, winning seven of their final nine games.
The Sweets offense featured several star players across the lineup. The lineup was highlighted by Michael Duarte and Andrew Mendenhall. Both players were in the top-10 in the West Coast League in batting average. Duarte led the way with a .353 average and struck out just 17 times in 136 at-bats. Mendenhall was one of the most feared power hitters in the WCL. The Washington native hit .349 and led the team in runs scored (39), home runs (8), RBI's (39), doubles (17), stolen bases (4) and hits (73. The offense hit 44 home runs as a team and had nine different players hit .270 or greater.
Pitchers
Catchers
Infielders
Outfielders
Staff