Sweets Add Two More Hitters from the Northwest
Sweets Roster Now Stands At 23 Signees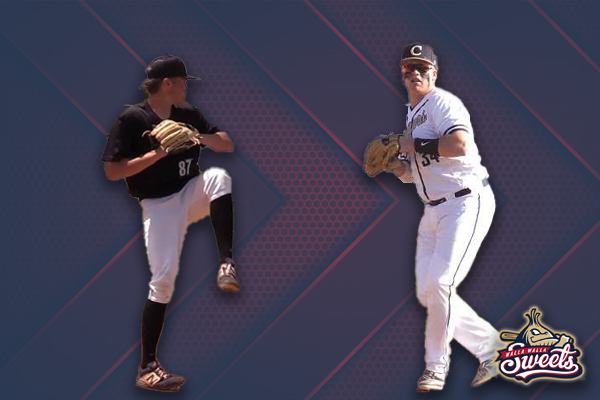 Continuing their 2021 signings, the Sweets are bringing in two big bats to help their lineup depth.
Cayden Delozier and Evan Harmon, two community college players, will spend their summer in Walla Walla.
Delozier is a 2020 graduate of Canby High School and is currently in his first season at Linn Benton Community College. Delozier is a good power hitter that can play either of the corners, but primarily plays first base.
Delozier joins a successful program in Linn Benton. The Roadrunners won the South Region NWAC Championship in 2017, 2018 and 2019. They begin their season Friday, March 26 with a doubleheader at Lane.
Delozier was rated the second best first basemen out of Oregon and 22nd best prospect in the state overall.
Harmon gives the Sweets a boost in the outfield. He is a strong, quick outfielder that can hit to all fields and impressed at Skyview High School. Harmon hails from Nampa, Idaho.
Harmon is redshirting in his first season at Central Arizona College, which has been a major pipeline to Walla Walla. The Vaqueros began their season on Feb. 3 and have flown out of the gate. They are 14-0 with only five of their games being decided by four runs or fewer.
At Skyview, Harmon batted .306 across four varsity seasons and hit .350 over his final two campaigns. He posted 45 RBI's and three home runs in his final two full varsity seasons.