Where Are They Now Series: 2011 Walla Walla Sweets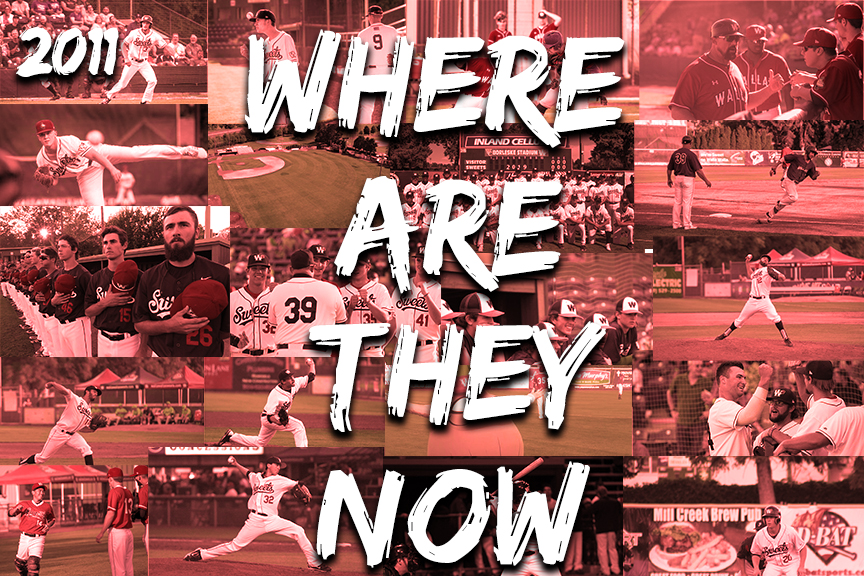 The second edition of the "where are they now?" series looks at the second season of Walla Walla Sweets baseball. From the newly formed traditions, to the first playoff appearance in team history, the Sweets put together plenty of memorable moments in the summer of 2011.
After an inaugural season that saw the Sweets finish last in the West Coast League, expectations were much higher in year two. Like the previous season, the Sweets didn't get of to a hot start. They found themselves holding on to a spot in the playoff picture come mid-July. Down three games in the wild-card race and with their season hanging in the balance, the Sweets won 13 of their final 20 games to beat out the Bellingham Bells for the final spot in the WCL postseason.
After finishing the regular season 26-28, the Sweets were met with a tough draw in the division series against the heavily-favored Wenatchee Apple Sox. Led by league MVP Alex Stanford, the Sweets stunned the Apple Sox in a 2-0 sweep to win the club's first ever postseason series. Despite bowing out to Corvallis in the league championship round, the Sweets made major progress from year one to two. They improved their win total by 10, had six players including Stanford earn all-star honors, and swept the third ranked collegiate summer baseball team in the country in the playoffs.
Pitchers
Catchers
Infielders
Outfielders
Staff