Former MLB All-Star Jeff Cirillo To Manage The Sweets
Former standout third baseman replaces Mutz as Manager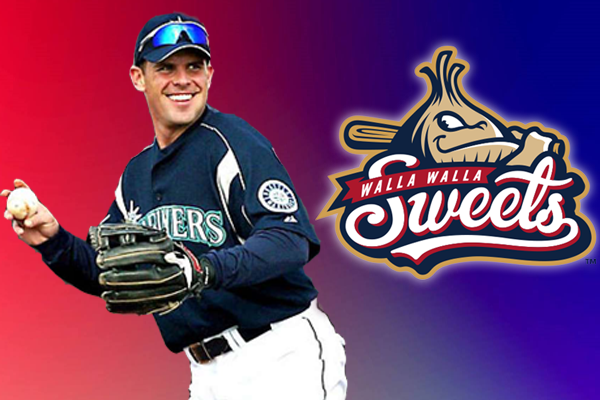 WALLA WALLA, Wash. – Two-time Major League All-Star Jeff Cirillo has been announced as the new manager for the Walla Walla Sweets.
Cirillo, currently a scout for the Los Angeles Angels of Anaheim, had a 14-year playing career in the Major Leagues that included the Milwaukee Brewers, Colorado Rockies, San Diego Padres, Minnesota Twins, Arizona Diamondbacks and Seattle Mariners. He played in more than 1,600 games, compiling a career .296 batting average with 112 home runs and 727 RBIs. He was an All-Star for Milwaukee in 1997 and for Colorado in 2000.
"I'm excited to take the next step and coach at a higher level," Cirillo said. "Being in Walla Walla last year to watch my son Connor play (on the Sweets) and be a part of the team, I look forward to being a part of the Walla Walla community and to bring a championship to the Sweets organization."
Cirillo is an alumnus of the University of Southern California, where he originally was a pitcher for the Trojans before moving to third base. In 1991, the Brewers selected Cirillo in the 11th round of the MLB draft. Just three years later, he made his major league debut with Milwaukee on May 11, 1994. While a great hitter at the plate, Cirillo was also a stout defensive third baseman. He currently shares the major league record of 99 consecutive error-less games at third base.
Cirillo is the third manager for the Sweets. He succeeds manager Frank Mutz, who stepped down after the 2019 season. Mutz managed the Sweets from 2015 to 2019, collecting 153 wins and a .531 winning percentage and led the Sweets to a postseason appearance in 2019.
"It's great to build off the success that Frank and (team president) Zachary (Fraser) established here, and to be able to carry that into 2020," Cirillo said. "Coming off a playoff appearance last summer, it's a testament to Frank to be able to come into a position like this and have that to build on."
Cirillo's Major League background and connections to colleges and programs across the country has Sweets general manger Cody Miller excited for the outlook of the team next season.
"It's a fantastic asset to bring Jeff on as manager," Miller said. "His experience and success he had in the Major Leagues is something that will be a great benefit for the Sweets in the WCL.  I know our group of players next year are going to get some of the best coaching and instruction both on and off the field. I couldn't be more excited about next season."
Cirillo and assistant coach Larry Price have been working on building the Sweets' 2020 roster for the past several weeks.
"The roster is very competitive," Cirillo said. "It is going to have a great blend of top recruits from various schools and the leadership of returning players from the 2019 team. I think we are in for a good season."
The Sweets will begin announcing the 2020 roster in late January.
Cirillo is also a partner in Pacific Baseball Ventures, which owns and operates the Sweets and the Yakima Valley Pippins. He currently resides in Bellevue, Wash., and loves spending time with his three sons, Cole, Carson, and Connor. Connor, who was a member of the Sweets in 2019, is currently a freshman at USC and will be on the Trojans' baseball squad this coming spring.
The Sweets open their 2020 home season June 12 against the Kelowna Falcons at Borleske Stadium.  Season tickets, mini plans, and ticket vouchers are now on sale at the Sweets Shoppe in downtown Walla Walla at 109 E. Main St., or by calling 509-522-BALL. Single-game tickets for the 2020 season go on sale in January.