Sweets drop game 3 against the Knights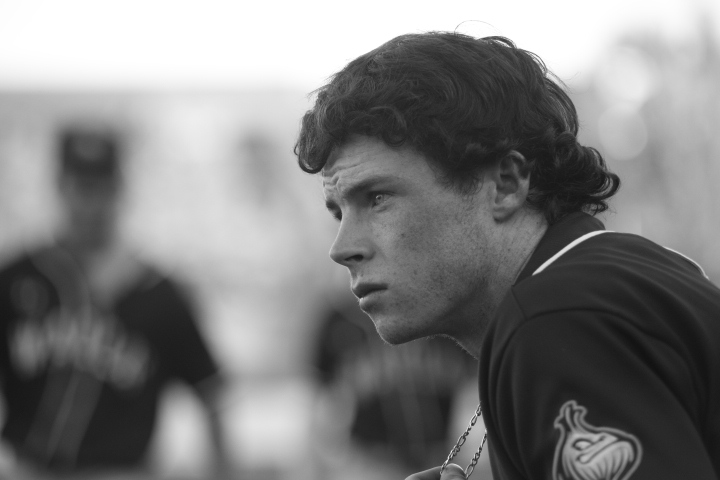 A successful 2019 season that was highlighted by 31 wins – including an exciting playoff victory over the three-time defending West Coast League champion Corvallis Knights – came to a disappointing end for the Walla Walla Sweets on Thursday night.
Corvallis brought the Sweets season to a close with a 6-2 victory in game three of the WCL's South Division Playoff Series at Goss Stadium at Coleman Field.
The Knights will face the Victoria HarbourCats in the West Coast League Championship Series.
Walla Walla's regular-season record was 30-23. It ended the summer, with non-league and postseason games factored in, at 36-25.
Corvallis scored an unearned run in the second inning to break a scoreless tie. Michael Curialle led off with a walk and Nick Yovetich lifted a fly ball into the right-center field alley that was destined to drop for an extra-base hit, and would have had it not been for a diving, highlight-reel catch by centerfielder Patrick Caulfield. Walla Walla starting pitcher Landon Boeneke struck out Trace Tammaro for the second out of the inning, but Jake Harvey reached on a two-base error to keep the inning going. Jake Holcroft singled in Curialle to give the Knights a 1-0 edge.
Boeneke retired Corvallis 1-2-3 in the third inning before allowing another unearned run in the fourth. A lead-off error allowed Curialle to take first. One out later, Tammaro doubled Curialle home to double the Knights' lead to 2-0.
The Sweets managed just one hit through the first five innings against Corvallis starter Connor Redmond. But that changed in the sixth when Carson Green belted Redmond's first offering to left for a home run that cut the Knights' advantage to 2-1.
A sixth-inning fielder's choice got Corvallis back up by two, 3-1.
Caulfield started the seventh with a bouncer that Knights' third baseman Andy Atwood mishandled for an error. He was balked to second, stole third, and scored on a two-out hit struck by Emanuel Dean.
Briley Knight started the home seventh with a bunt single against Sweets reliever Brennan Patterson. Two outs later, Patterson walked Curialle on a borderline 3-2 pitch, then went 3-2 on Yovetich before allowing a three-run home run to right.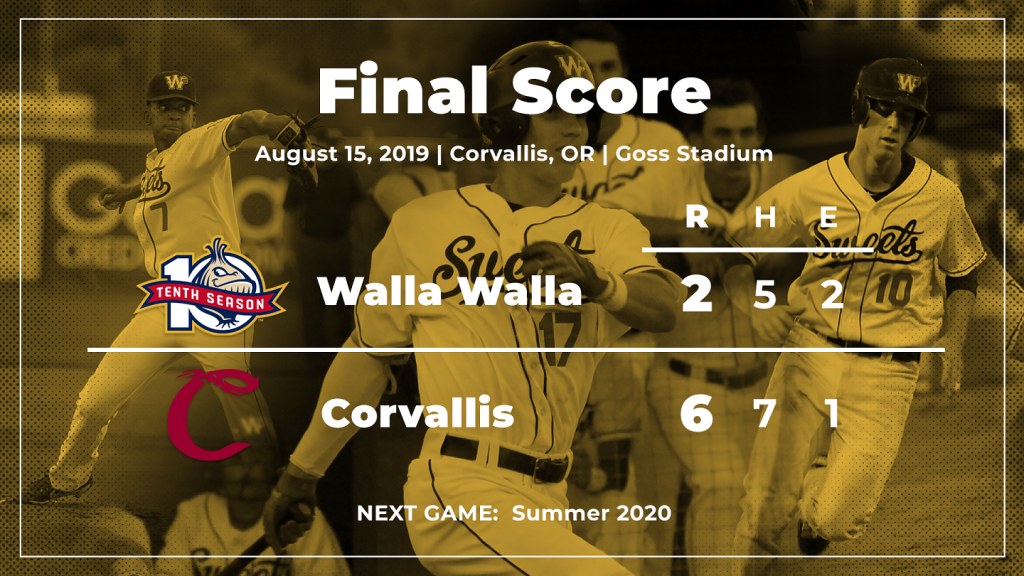 Walla Walla sent up the minimum number of hitters in both the eighth and ninth innings, and was unable to kick up its rally heels in either frame.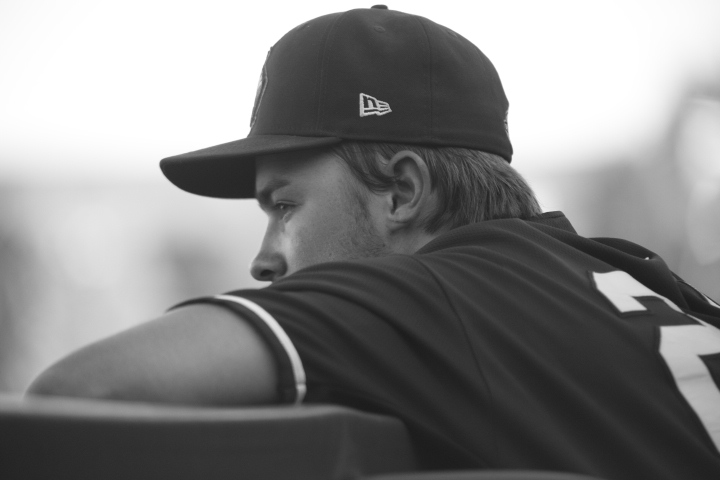 There's Always Next Season