Sweets Doubled by Corvallis
Corvallis puts the heat on the Sweets and take game 1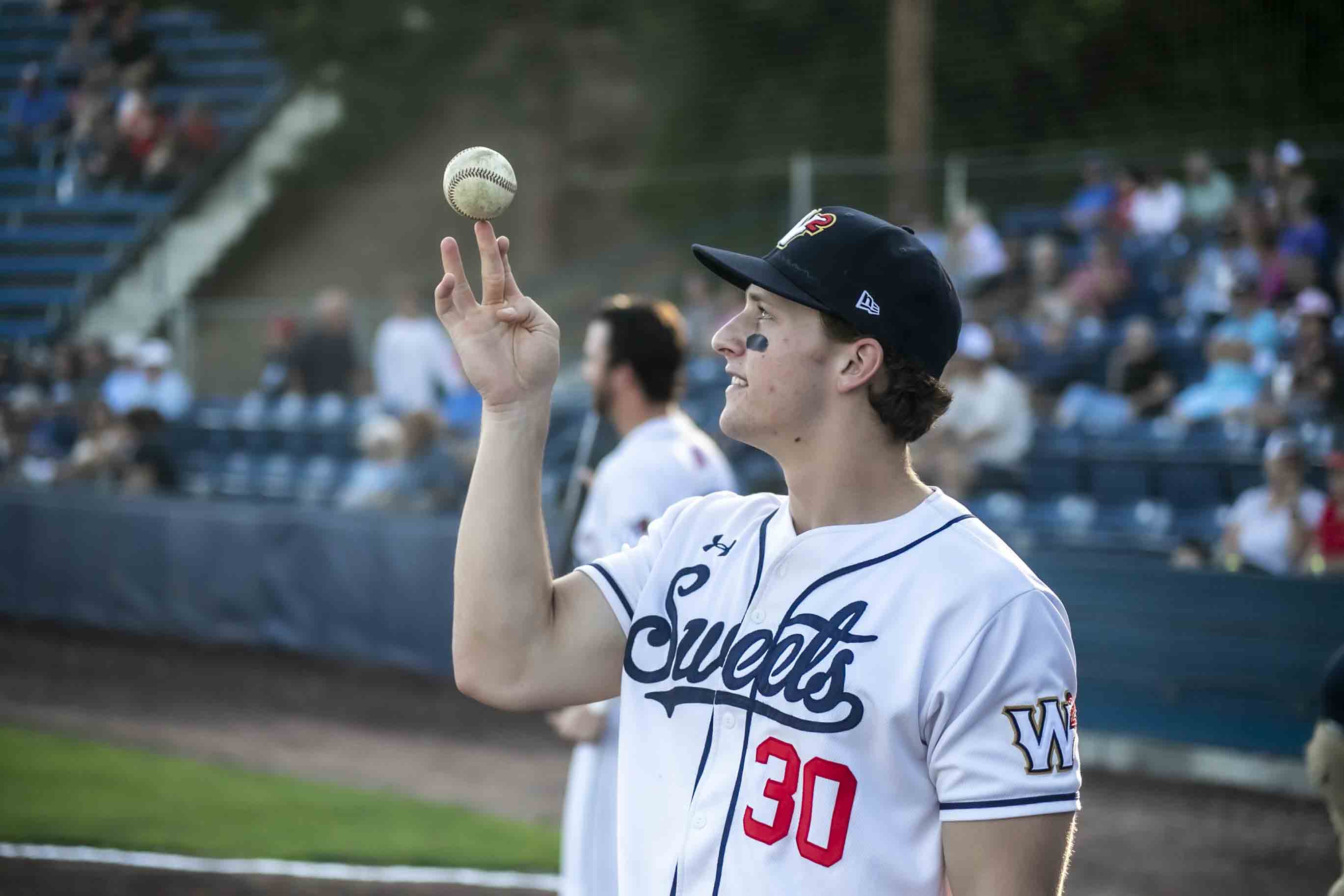 A pair of two-out swings were the difference Tuesday night as the Walla Walla Sweets opened their best-of-three West Coast League South Division Playoff Series with a 6-3 loss to the three-time defending champion Corvallis Knights at Borleske Stadium.
A single by Jake Holcroft and a home run off the bat of Jake Harvey helped doom Walla Walla's chances.
Holcroft, who had three hits in the game, led off the first inning with a double in the left-center field gap off of Sweets starter Travis Craven. Andy Atwood drove Holcroft in with a single to center.
Craven settled down after the early misfortune. He struck out Briley Knight, Brooks Lee flied to center, and Zack Moeller skied to right.
The Sweets were retired 1-2-3 in the bottom of the first by Knights' starter Tevita Gerber, but not without controversy. Parker Price bunted down the first base line with one out and reached base safely when Gerber's feed to first baseman Trace Tammaro struck Price. But Price was ruled out for runner interference – a judgement that was not well received by Price, his teammates, or Sweets fans in attendance.
Matthew Gretler survived a border-line, 2-2 pitch from Craven and drew a lead-off walk in the second inning. Michael Curialle reached base on an error and, following a strikeout of Tammaro and a fly to center by Harvey, Holcroft dunked a two-run single to center to give the Knights a 3-0 lead.
Craven retired seven of the next eight hitters he faced and the Sweets responded with a run in the fourth inning. Price doubled to lead off and scored on a two-out, two-bagger by Caleb Farmer that cut the deficit to two, 3-1.
The Knights got their final run off Craven in the fifth on a Knight sacrifice fly.
Ty Hueckman relieved Craven in the sixth. Gretler flew to center and Curialle grounded to shortstop. But Tammaro singled and Jake Harvey homered to left to make it 6-1. Hueckman fanned Holcroft to end the sixth, and tossed a perfect seventh.
Farmer walked with one out in the Walla Walla seventh. One out later, Gerber was replaced by William Kempner – who surrendered an RBI triple to Chazz Martinez and a run-scoring hit to Carson Green.
Right-hander Jake Dahle replaced Hueckman with runners at first and second and one out in the eighth inning. Tammaro hit into a 4-6 fielder's choice and Harvey lined back to the mound for out No. 3.
Jake Dahle issued back-to-back walks with one out in the ninth, but flies to left by Lee and center by Moeller ended the threat.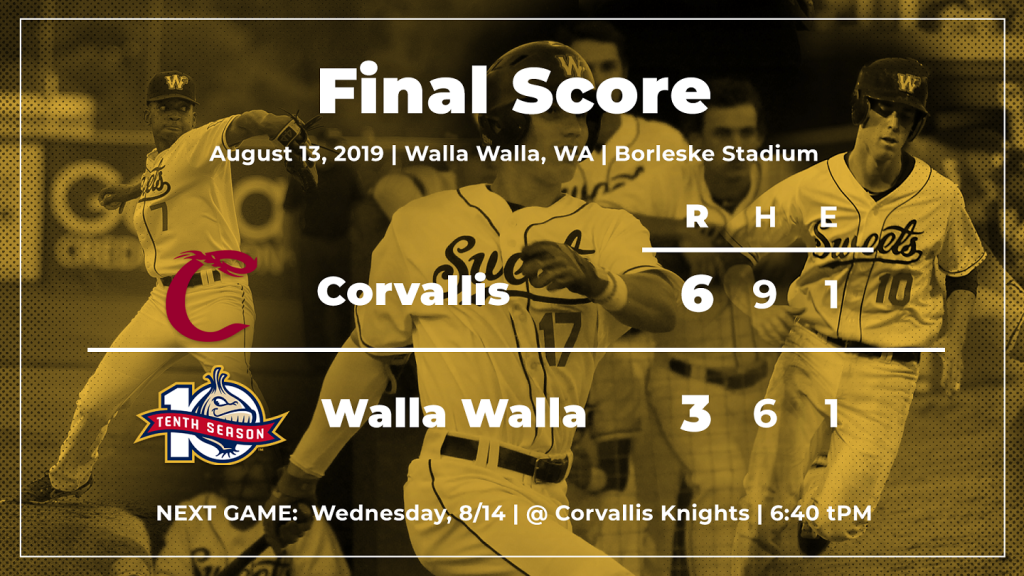 Game two of the series is Wednesday night at 6:40 at Goss Stadium at Coleman Field.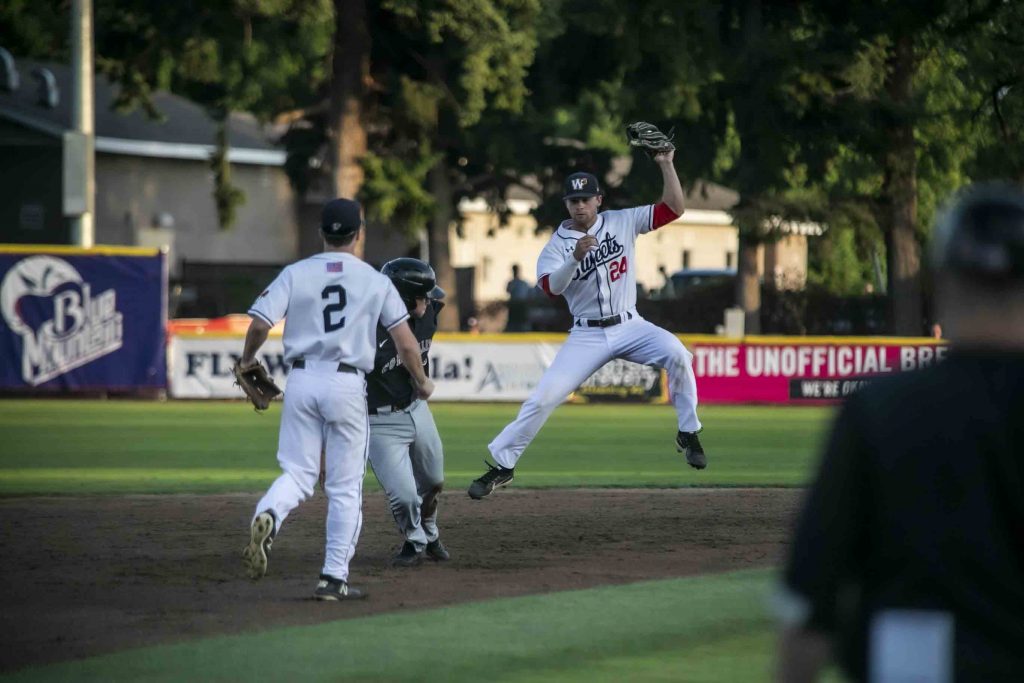 Making Plays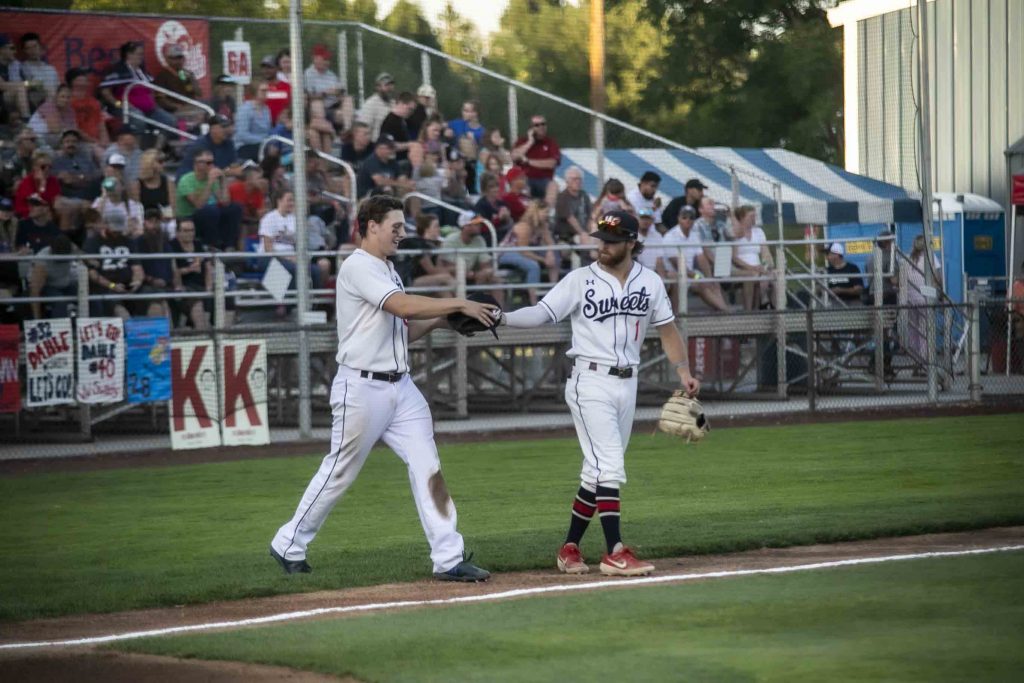 Teammates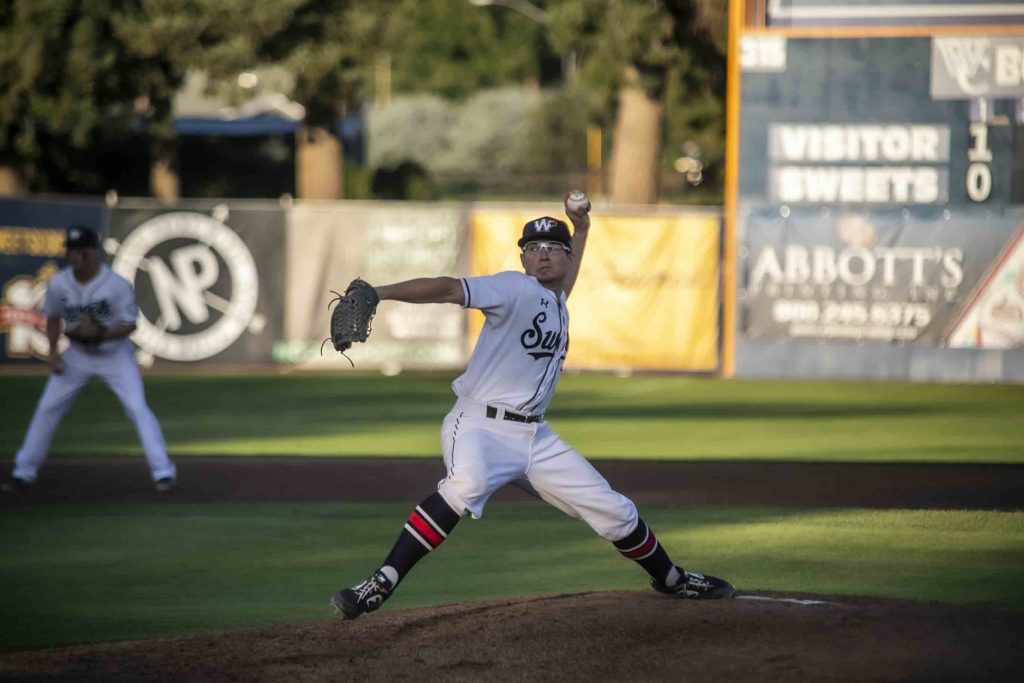 Eyes On The Prize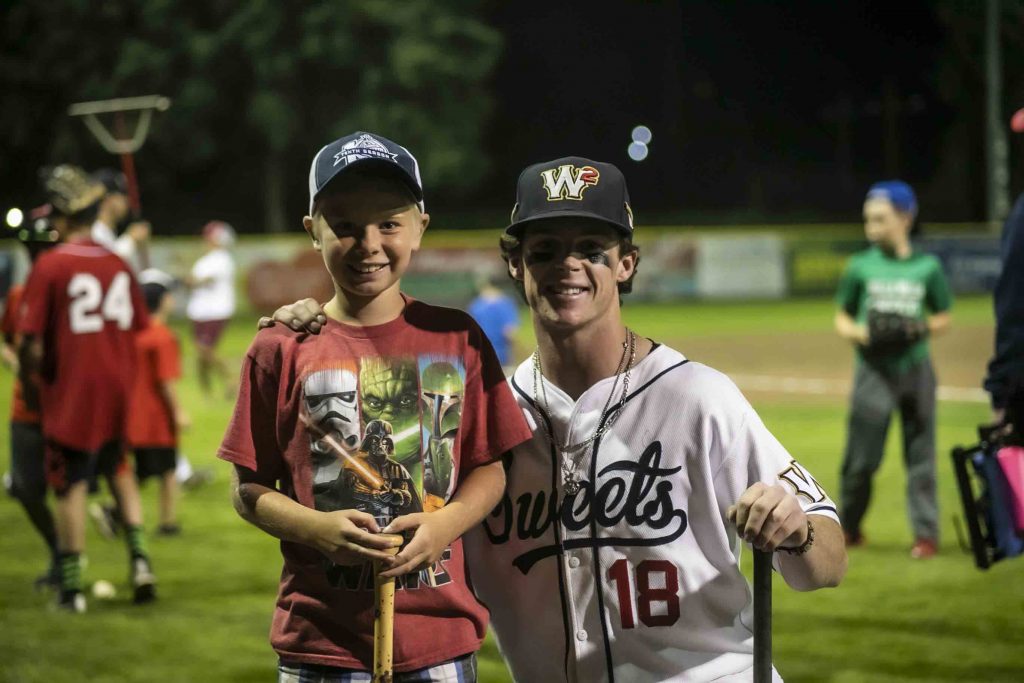 Community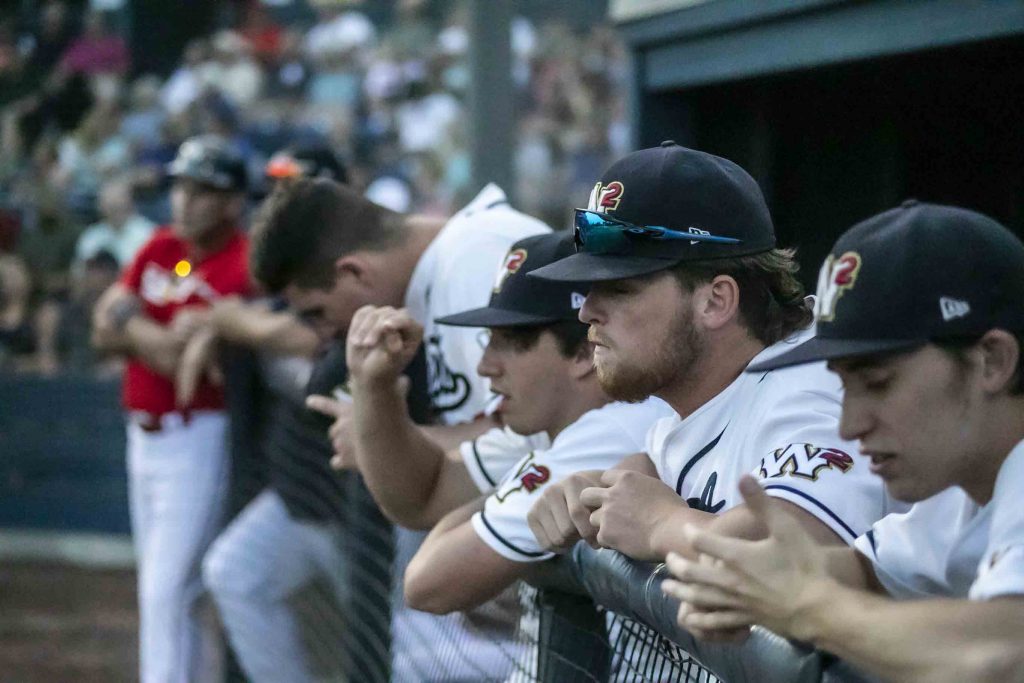 In For A Battle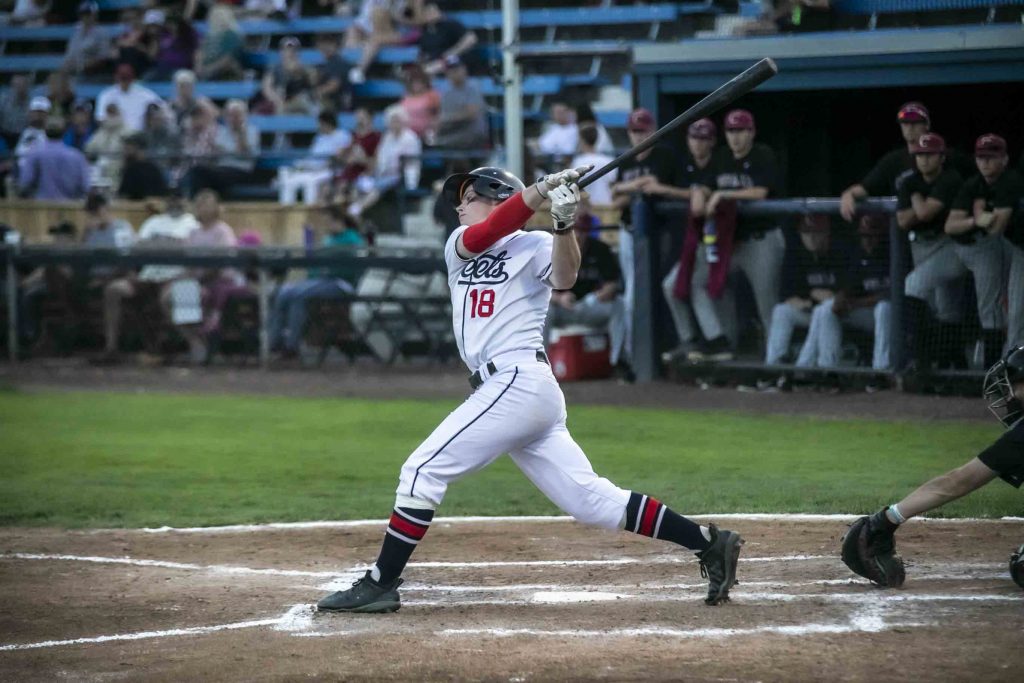 Swinging for It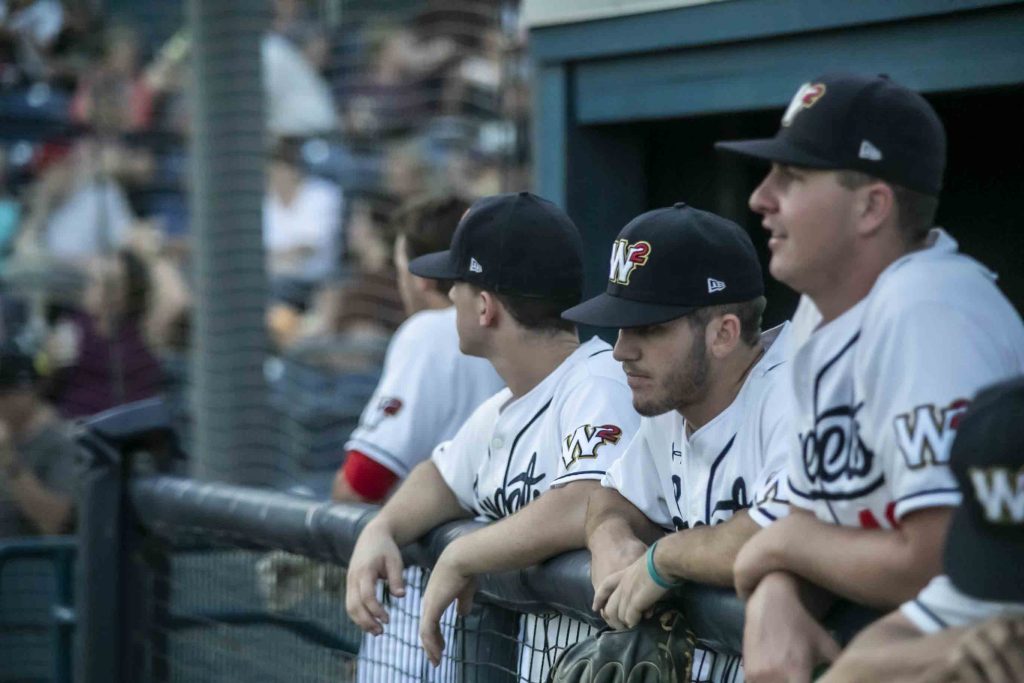 Boys of Summer